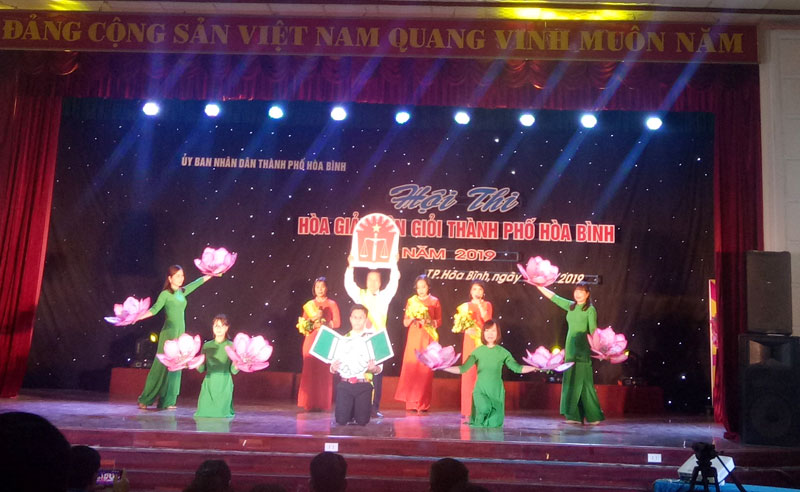 (HBO) - On June 25, Hoa Binh City People's Committee organized a good mediator contest in 2019. There were 15 teams from commune and ward units participating in the contest.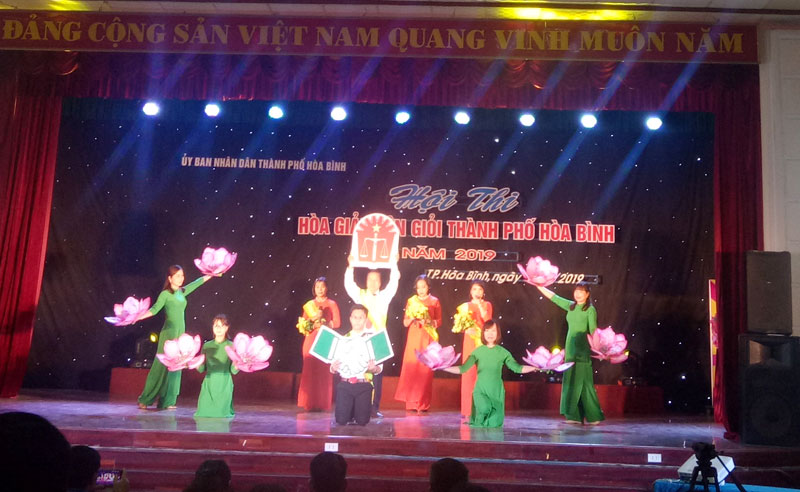 Once
item in the contest.
The teams went through 4 sections: introduction, theory, situation handling, giftedness. In the introductory section, each team introduced the characteristics of the situation and the local reconciliation work.
In the theory section, teams captured questions that related to the 2013 Constitution, the current laws and responded by multiple choice answers.
In the situation handling section, the teams responded solutions.
In the gifted competitions, the teams performed arts about their homeland, the country, the Party, Uncle Ho and the legal propaganda skits that showed the social role and meaning of reconciliation at the grassroots level.
At the end of the competition, the organizers awarded 1 first prize, 2 second prizes, 4 third prizes and 8 consolation prizes. In addition, the organizers awarded 3 sub-prizes including: the best introduction, the best case handling, the best skits.