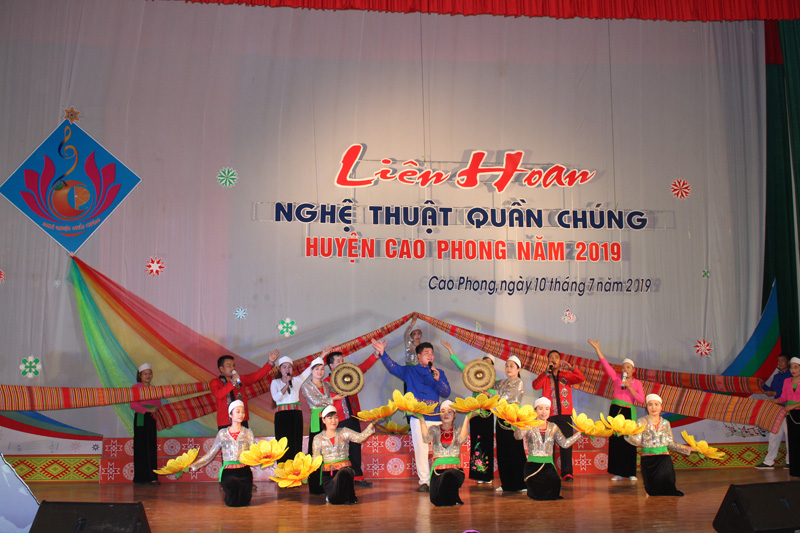 (HBO) - On July 10, Cao Phong district organized a public art festival in 2019 with more than 300 artisans and actors from 18 groups of communes, towns and a number of agencies, units in the district.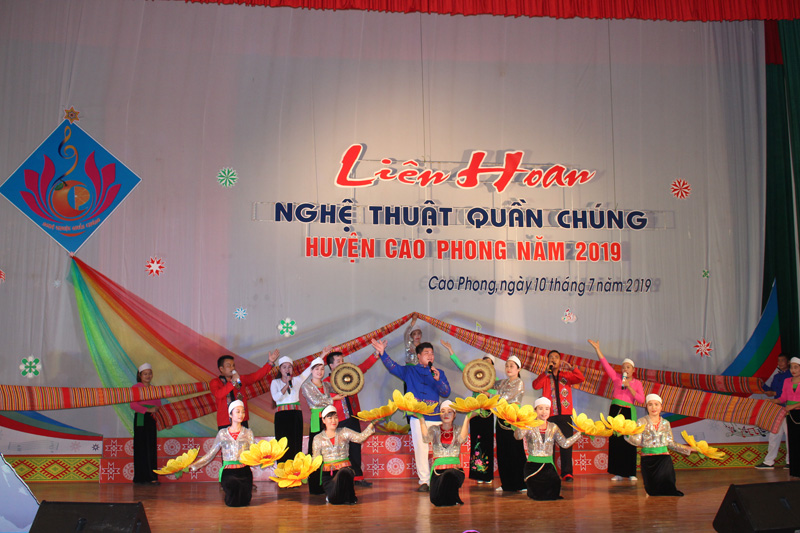 An item at the show.
The show has nearly 60 unique items. The items are carefully prepared from content construction, clear themes to costumes, props.
Items have the theme of praising the Party, the Fatherland, Uncle Ho, the love of the homeland, the country, the tradition of struggle of the people of Cao Phong district...
At the end of the festival, the organizers awarded prizes for excellent performances and awards A, B, C prizes for the whole group.