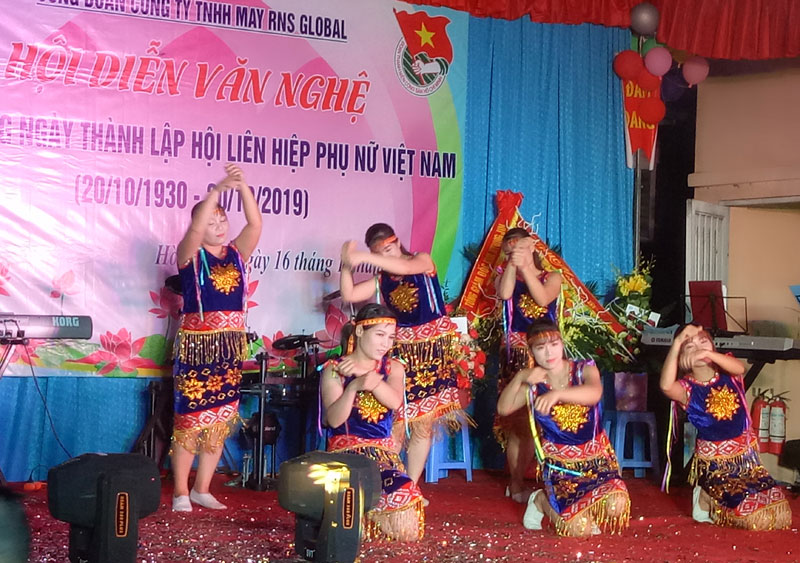 (HBO) - Trade Union of RNS Global Co., Ltd organized an art festival to celebrate the establishment of Vietnam Women's Union (October 20, 1930 - October 20, 2019). Attending the program there were representatives of Hoa Binh Labor Union, Trade Union and nearly 900 officials and workers from 21 Trade Union groups of the Company.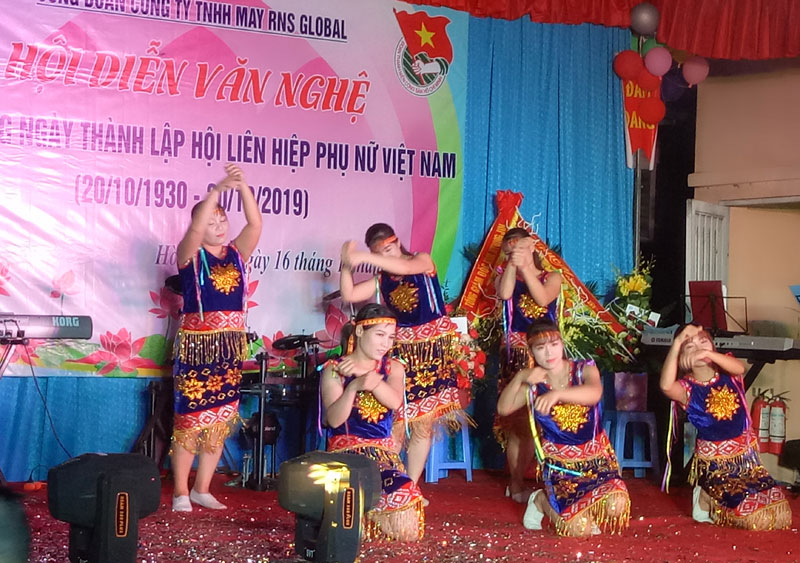 Dance performance of workers.
There were nearly 20 singers, groups, dancers participating in the art festival. The repertoires praised the homeland, the country, the people of Vietnam, the good qualities of Vietnamese women.
At the program, leaders of the Company presented gifts to the Trade Women's Union Committee and employees' children to attend the program.
At the end of the program, there was a lucky draw and a dancing stall, creating a joyful and united atmosphere.