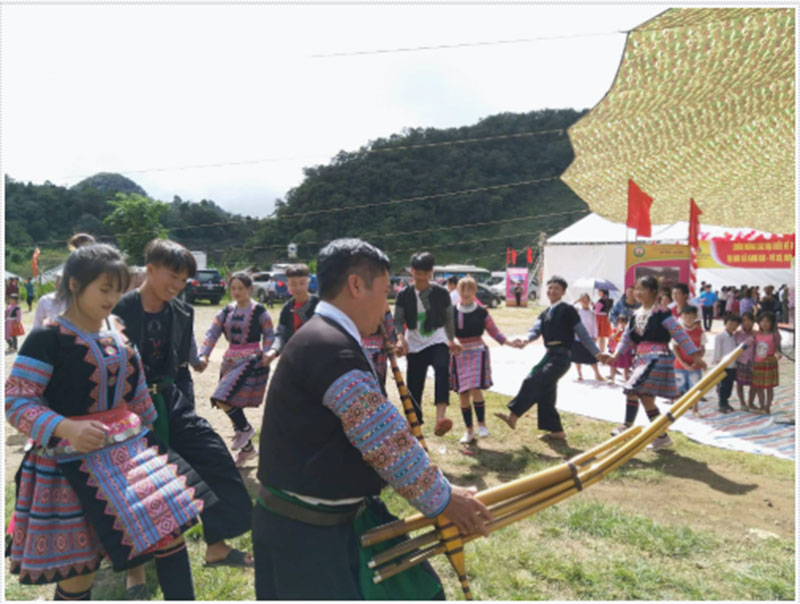 (HBO) - The mass culture in Pa Co commune is increasingly developing, attracting a large number of people to participate in the neighborhood art teams. Currently, the whole commune has 7 performance teams, each team has 15-20 members.
The cultural teams of the commune have built their operation regulations, self-shopping costumes and equipment to perform on holidays, New Year, the country's great anniversary.
Ms. Sung Y Hanh, a member of the Tra Day neighborhood art team, shared: The neighborhood music team was formed with nearly 20 members. We practice, preserve, promote the traditional cultural values of the nation and serve tourists.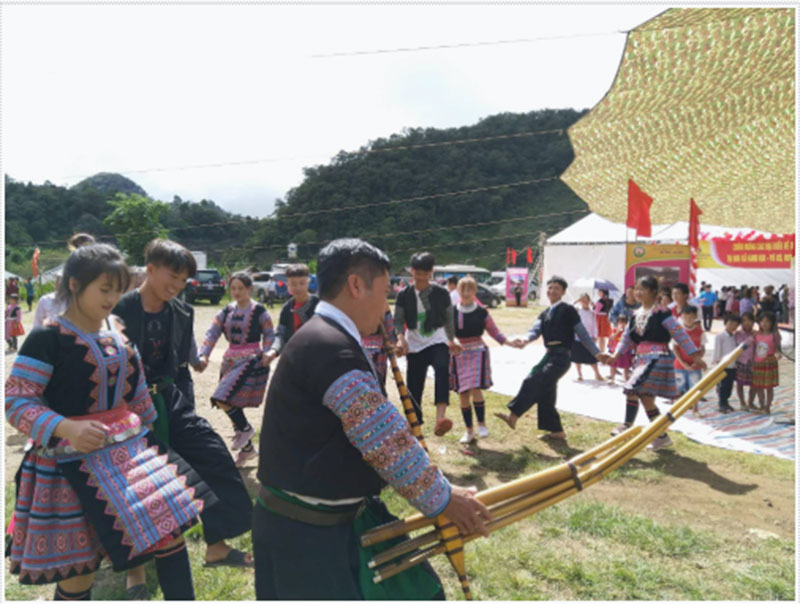 A special feature of the mass music movement here is that it still retains most of the traditional dances and folk songs of the Mong people.
The development of popular arts enriches the spiritual life of the local people. The music performances were mainly staged by the members themselves with various forms of creativity, mainstreaming the propaganda and guidelines of the Party, policies, laws of the State, and contents of the movement "All people unite to build cultural life, "new countryside...
Mr. Sung A Bo said: The promotion of building a public performance team contributes information to the Party and State's guidelines and policies; preserves and promotes cultural values to the people. Through performing arts activities, the quality of art teams is increasingly improved. Thereby, contributing to the successful implementation of local political duties, improving the enjoyment of cultural life for people, eliminating customs and social evils.