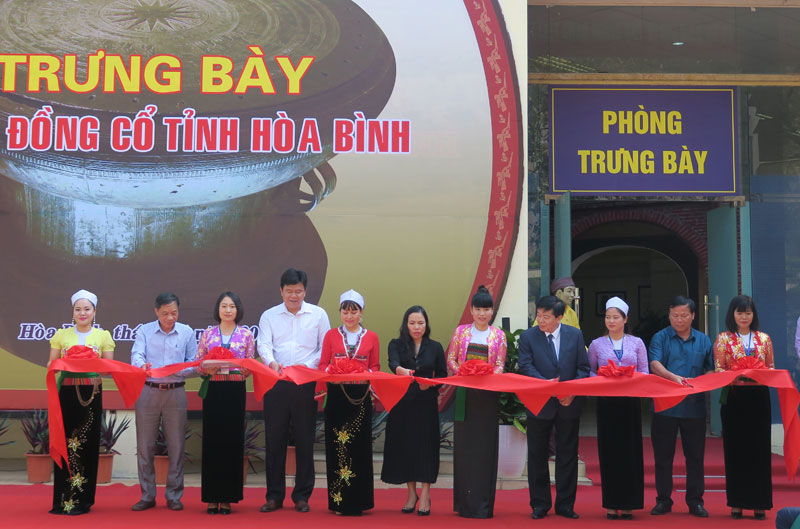 (HBO) – The Hoa Binh Department of Culture, Sports and Tourism recently launched an exhibition on antique bronze drums found in the province. The opening ceremony was attended by Vice Chairman of the provincial People's Committee Nguyen Van Chuong along with representatives from some departments and sectors, and over 100 students across Hoa Binh city.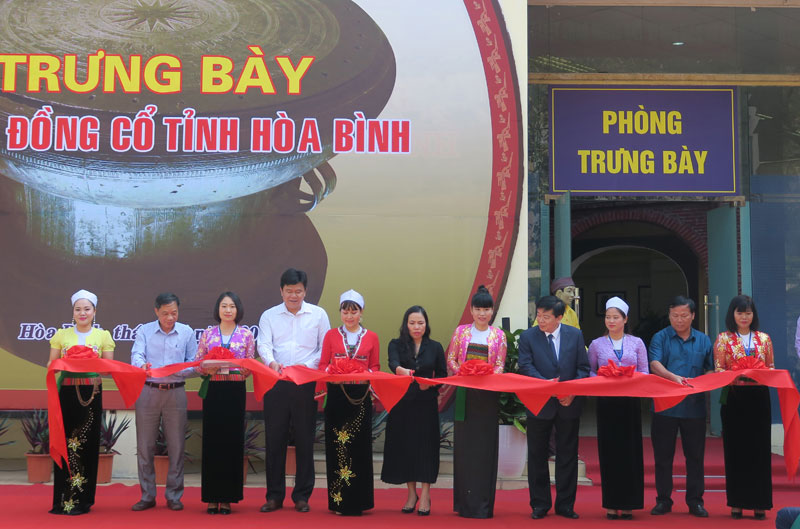 Nguyen Van Chuong, Vice Chairman of the provincial People's Committee and other delegates cut the ribbon to kick off the exhibition.
Bronze drums are treasures left by ancestors since the nation's foundation. The Dong Son culture dated back to the first century BC was seen as the most brilliant period of development of bronze drums in Vietnam. So far over 1,000 bronze drums have been found, mainly in northern provinces.
In Hoa Binh alone, the cradle of Hoa Binh culture, more than 100 ancient bronze drums of all kinds have been uncovered, ranking second nationwide in the number, after the north central province of Thanh Hoa.
Ancient bronze drums in Hoa Binh are mainly of the Heger II type (over 90 percent). They are dated from the first century to the 17th century.
The drums were discovered in almost all districts in the province. Apart from some drums found in ancient Muong tombs, the remainder was mainly uncovered by chance when locals dug ditches or built houses and roads.
On display at the provincial museum were nearly 200 documents and objects featuring the origin and values of ancient bronze drums.
The exhibition is one of the activities to welcome the Hoa Binh culture-tourism week 2019 with the aim of introducing the local bronze drums and unique culture of ethnic groups in the province./.