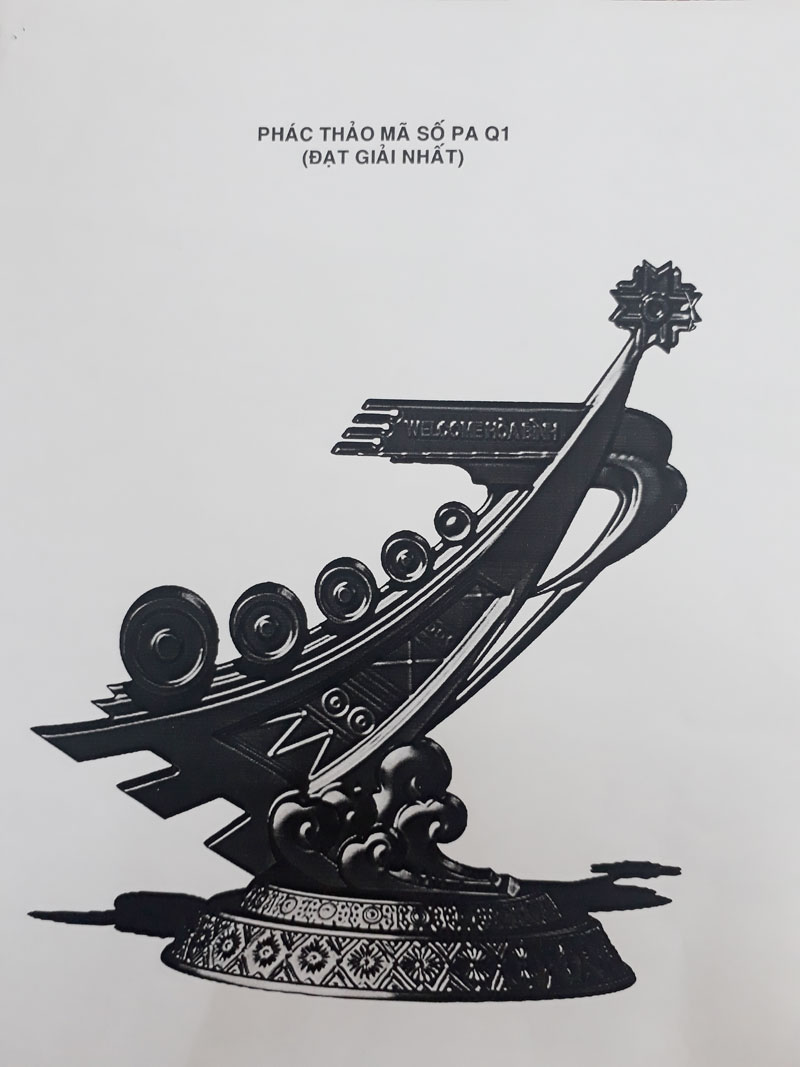 (HBO) – The organizing board of a design contest for an art work to be built at the intersection of National Highway 6 and Hoa Lac-Hoa Binh Highway has selected the winners from the total seven entries.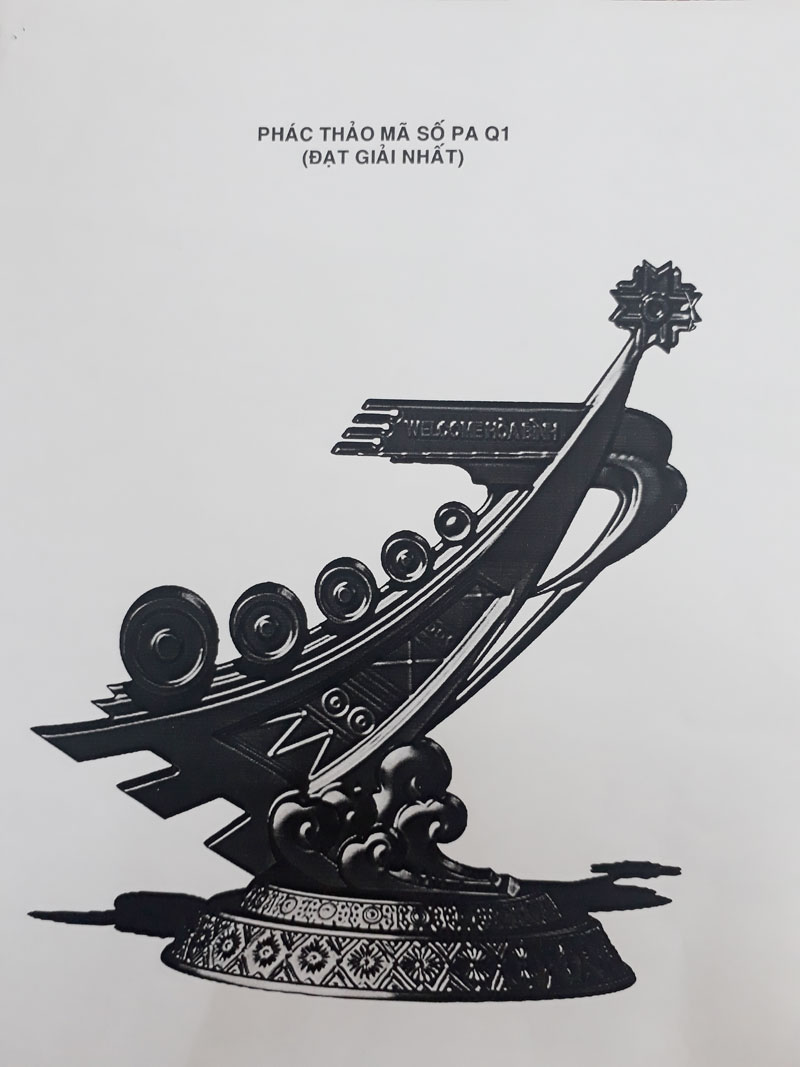 At their meeting on September 25, the contest's artistic jury selected three designs for further consideration, which are the PAQ1 and PAH3 designs submitted by the A.V.E.W Investment and Construction JSC based in Hanoi, and the PAB2 entry by Vietnam Science and Technology JSC, also located in the capital city.
In the following voting, the first prize went to the PAQ1 design with all eight votes of the jury, who said the winning design satisfies all requirements regarding dimensions and materials, among others.
It is noteworthy that the design features sets of gongs – a typical cultural symbol of the northern mountainous province of Hoa Binh.
The jury made recommendations on the design and asked the A.V.E.W Investment and Construction JSC to perfect it before taking next steps in the process of building the art work./.