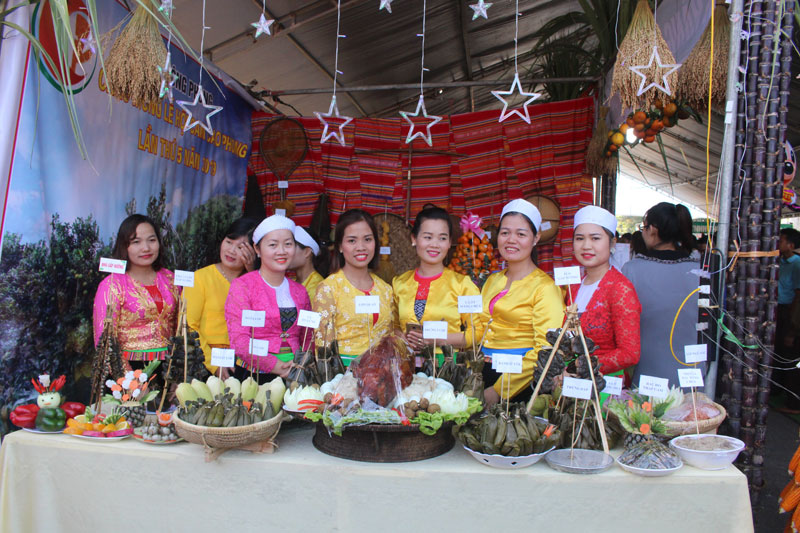 (HBO) - On the occasion of Cao Phong Orange Festival and Cao Phong District Trade Fair in 2019, many visitors are impressed with the activities that are elaborately prepared and lively than the previous festive seasons. Especially, there are galleries of local produce and cuisine that have created new features.
As a result, the festival atmosphere is more joyful, tourists understand more about the cultural identity, customs and practices of Muong Thang people - Cao Phong district.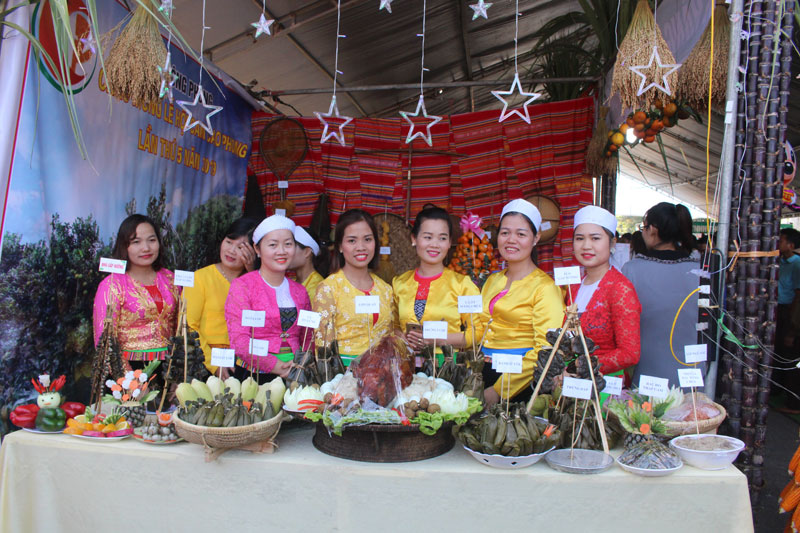 The stall displaying culinary and local products at the festival of Dong Phong commune (Cao Phong district) won the first prize.
Spending time visiting the product and food display booths at the festival is truly an unforgettable experience for visitors. The stall of Thung Nai, Binh Thanh communeattracts visitors with specialties of dried fish, grilled fish made from clean fish of Da river.
The stall of Xuan Phong and Dong Phong communes has specialties of Can wine, native pigs, stream fish, natural honey. The stall of Bac Phong commune has cakes made from upland sticky rice of the Dao people, vegetables, corn, and crabs...
Mr. Bui Van Chung, in charge of the stall of Xuan Phong commune, said: Many people come to our booth to enjoy traditional. They can drink Can wine, taste the dishes in the way of processing Muong people. We are happy to introduce the culinary characteristics of Muong people to visitors.
With elaborate preparations for the activities taking place at the festival, besides the main products are citrus fruits and sugarcane, 100% of communes and towns in Cao Phong district have booths to introduce local cuisine.
Through the festival, promoting the beauty of culinary culture and products of the region, helping visitors to understand more about the customs, habits, daily life of Muong Thang people, Cao Phong district, Hoa Binh province.