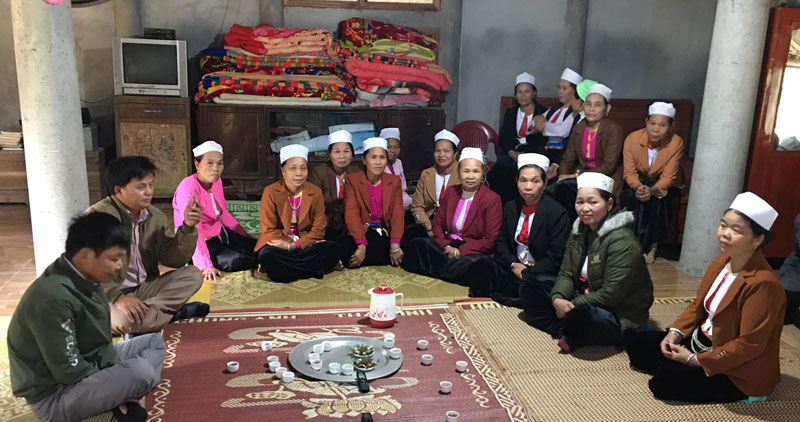 (HBO) - The People's Committee of northern Hoa Binh province promulgated a plan in October 2016 to bring the Muong ethnic minority group's scripts into life in order to preserve and promote its traditional cultural values.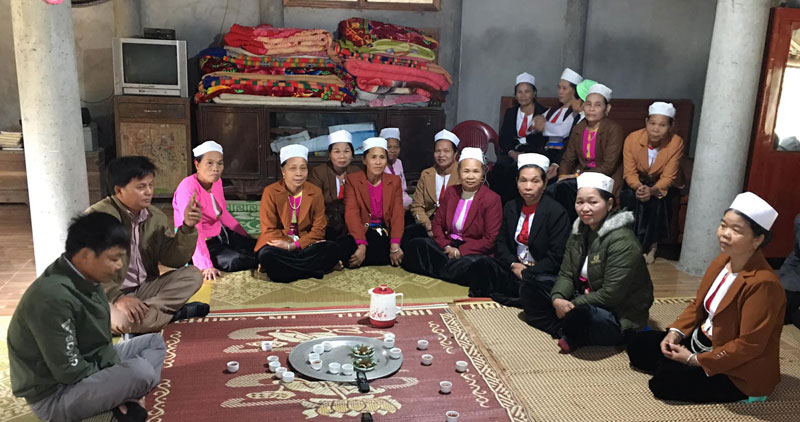 A group of Muong folk art collectors meet with artisans in Nang hamlet, Chi Thien commune, Lac Son district, to introduce the Muong ethnic minority group's scripts to local people.
To implement the teaching and learning of the Muong scripts, from early 2017, the provincial information portal updated direction documents of the provincial Party Committee and People's Committee on implementing communications in the field.
The Hoa Binh Newspaper has opened a Muong language page integrated on its e-newspaper, including sections: politics, economy, culture-tourism, education, defence-security, and sports. It also produces three clips for Muong online television programme a month.
Besides the Hoa Binh Newspaper and Television, most of departments and sectors in the province have encouraged officials and people to learn about the Muong ethnic scripts.
In 2019, the provincial Department of Science and Technology approved the outcome of a project compiling teaching and learning materials of the Muong scripts, which enable Muong language speakers to use in their daily work.
In January 2019, the provincial Party Committee's Board for Information and Education and the Department of Science and Technology jointly organised a conference to hand over the Muong teaching and learning materials to the Department of Science and Technology, the Department of Information and Communications, the Department of Education and Training, the Department of Culture, Sports and Tourism, the provincial Television, the political school, and the Hoa Binh Newspaper to bring the Muong ethnic scripts to life.
In late October 2019, the provincial political school opened a training course on the Muong ethnic scripts for 50 trainees who are officials and lecturers at school./.