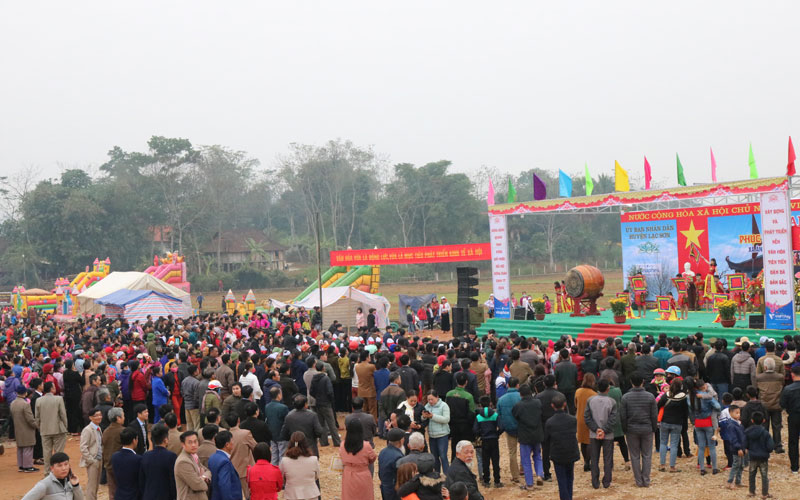 (HBO) – The People's Committee of Lac Son district in the northern province of Hoa Binh held a ceremony to re-enact the Dinh Khoi festival in An Nghia commune on the occasion of the Year of the Rat.
Attending the event were Bui Van Cuu, Vice Chairman of the provincial People's Committee, and representatives from the Hoa Binh city Party Committee, the provincial Department of Culture, Sports and Tourism, the provincial People's Council, and the Party Committee, People's Council, People's Committee, and Fatherland Front Central Committee of Lac Son district. A large crowd of visitors in and out of the province also participated in the event.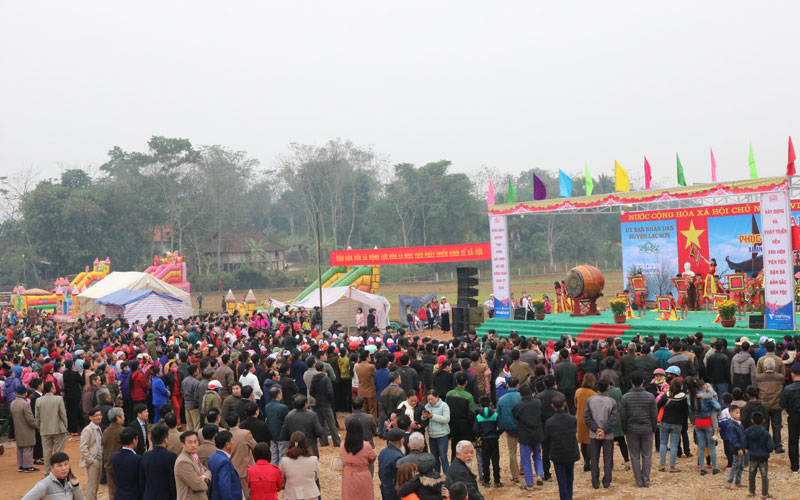 At the opening ceremony of Dinh Khoi festival 2020.
Over the past time, Lac Son district has invested in building communal houses and auxiliary works with total investment of approximately 6 billion VND (259,296 USD).
Dinh Khoi relic site is located on a land area in the middle of Kham Set field, on the banks of the peaceful Buoi River, which is the centre of Muong Khoi. It is a place to serve the spiritual and cultural activities of people and tourists.
The restoration of the Dinh Khoi festival in combination with organization of culture, art and sport activities has contributed to preserving and promoting traditional cultural values. The connection of historical relic sites and other tourism spots in the district has helped attract tourists and develop local economy and culture.
The festival took place on February 1-2./.