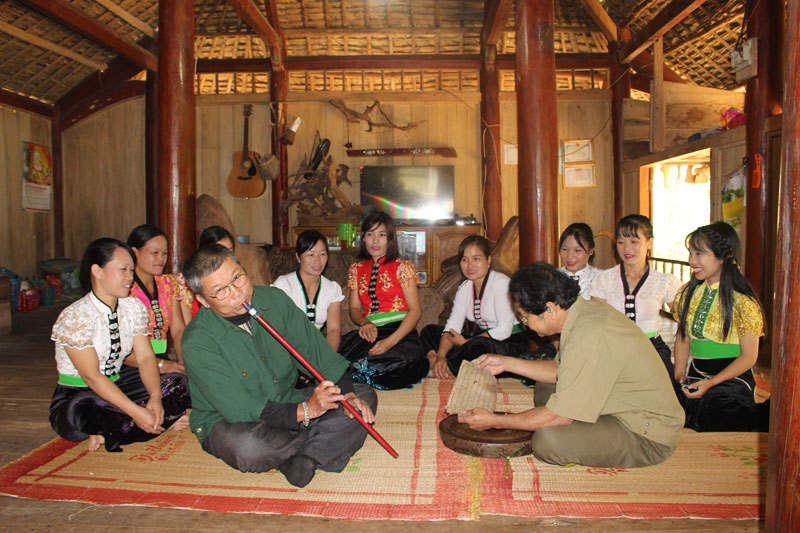 (HBO) - In the folk instrumental system of the Tay ethnic people, it is indispensable for Oi flute. The vibration of the Oi flute signals the sacred moment of heaven and earth, the transfer between the old and the new year. The melodious and passionate vibration of flute of the boys with their partners ... Every time when the flute vibrates, the old and the young, boys and girls, who are hand in hand, resound singing all over the area of Tay overnight and day.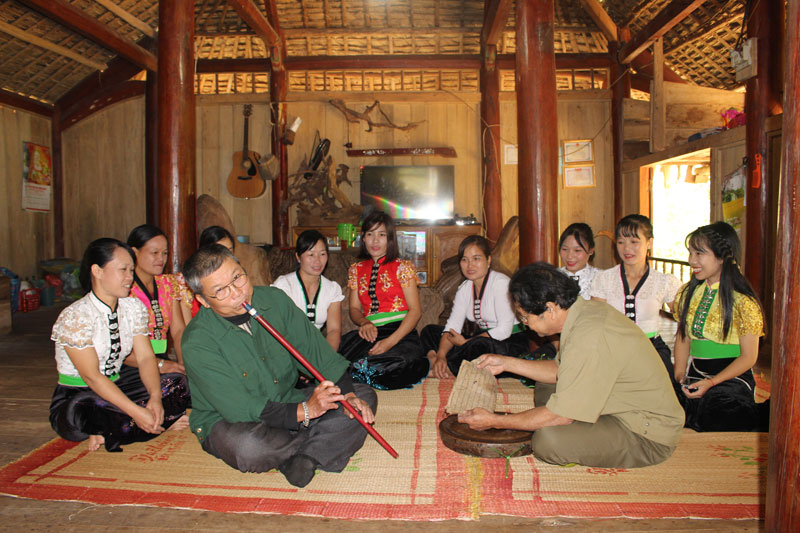 Oi flute, an important instrument, is an indispensable instrument to accompany Tay songs of Tay ethnic people in Da Bac.
The musical notes have a radius fitting the son's finger so that he can flexibly use his fingers on the notes. To have the aesthetic the flute is painted blue or red. Tay ethnic people hang the flute on the kitchen counter to catch fire for the flute, making the sound of the flute as well as educating the younger generation to preserve and conserve the art of playing Oi flute in the community.
Oi flute is the main instrument, which is indispensable to accompany the songs throughout the area of Tay. However, Oi flute is only used during happy days, holidays, New Year, the sacred time transferring between the old and the new year. In particular, Oi flute is the sound calling the mates of the boys. In the tradition of Tay ethnic people, only boys are allowed to use Oi flute, girls are absolutely not allowed.
Today, there are many electronic musical instruments in modern life, but for Tay ethnic people, Oi flute still has a strong vitality. The artisans and the seniors have been preserving and teaching how to make Oi flute and how to use this kind of instrument for the young generation. The deep and passionate melodies from this traditional instrument have been conveying the message of love and happiness to the young generation.
Recently, the Party Committee and authorities of Da Bac district have always paid attention to the preservation and promotion of the national cultural identity. For Tay ethnic, Oi flute is an important instrument which is indispensable, however, the number of Tay ethnic people being able to use this instrument is not much. Therefore, the district regularly organizes mass competitions and art performances so that the artisans and the elderly people have the opportunity to perform Oi flute to the local people. In addition, with the desire that friends from inside and outside the province can enjoy the art of Oi flute, the district has invited the artisans to perform the art of Oi flute at the major cultural events of the province.