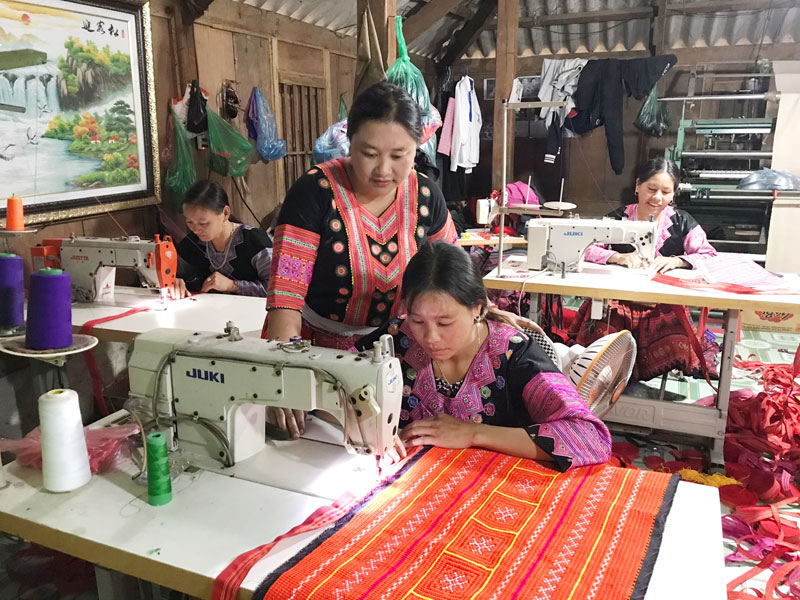 (HBO) - Brocade weaving has long been associated with the daily life of Mong ethnic people in Hang Kia commune, Mai Chau district. It has been passed down from generation to generation, bearing the unique culture of Mong ethnic people.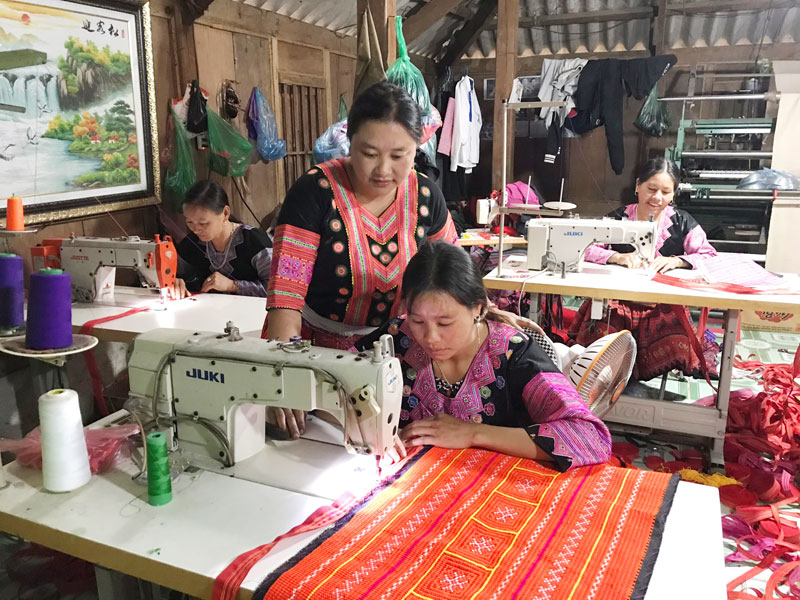 Brocade weaving and garment factory of Ms. Vang Y Danh in Hang Kia hamlet, Hang Kia commune (Mai Chau) has been creating jobs for the local laborers with an average income of 2.5 - 3 million VND a person per month.
On the occasion of any festival or New Year, Mong boys and girls often wear brocade clothes, dresses and white silver rings and bustle together to the markets, the plum or peach gardens with blooming flowers to have a talk. The vibrant colors and the eye-catching brocade patterns on shirts and skirts have created the spiritual vitality, a special highlight in Mong ethnic culture.
In the past, the brocade products of Mong ethnic people only served for the family's needs and the rituals. Now brocade products have become a commodity, favored by many domestic and foreign tourists. To meet the market demand, especially the increasing number of tourists coming to the ethnic minority areas, the textile products are becoming more and more diverse in types and designs such as handbags, wallets, caps, scarves, phone boxes, key chains ... with many beautiful colors. The brocade products from Ms. Danh's textile factory are available at most souvenir shops, homestays in and outside the region to serve tourists.
Mr. Vang A Thao, the Vice Chairman of People's Committee of Hang Kia Commune, says: "Ms. Danh's brocade textile factory as well as many other textile and garment establishments in the region is an effective economic model associated with tourism services, creating jobs and improving income for the local people. At the same time, it helps to create jobs and income for laborers in the region. At the same time, it contributes to preserving the national cultural identity and improving the spiritual life of the Mong ethnic people."