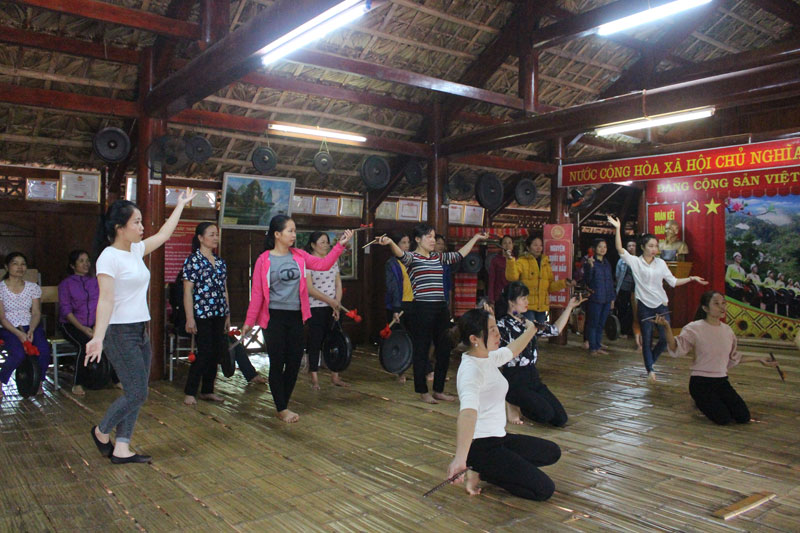 (HBO) - With the continuous achievements in the top of the district at the festivals and mass performances, Phong Phu commune (Tan Lac) has affirmed that the movement of mass performance has a strong vitality, it is not only a rich spiritual dish of the local people, but it also contributes to conserving, preserving and developing the national culture.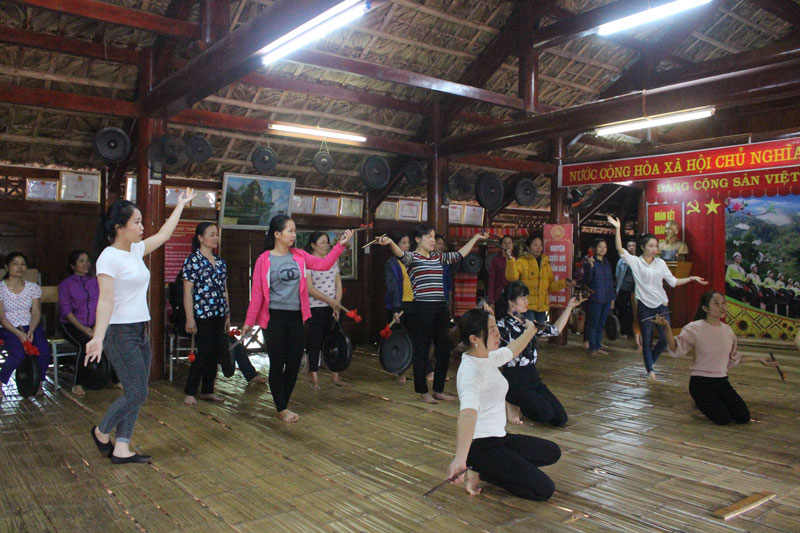 The performance group of the Phong Phu Commune (Tan Lac) often practices to have good performances to serve the local people and tourists.
The movement of mass performance in Phong Phu commune has been flourishing. The members of the entertainment teams are not only middle-aged and the elderly people, but the teenagers has been joining more and more.
A special feature and vitality of the movement of mass performance in Phong Phu is the passion and the enthusiasm of the amateur artisans and actors for conserving and preserving the traditional cultural values of the people, the enthusiastic reception and encouragement of the People through the shows. In addition to practicing and performing, the team members have also actively guided and taught folk songs, gongs ... to their children, the small children in the neighborhood, and the people who are passionate about the traditional culture of the nation. Thereby, it not only helps the art teams have the opportunity to perform, exchange and learn more experiences, but it also contributes to conserving, preserving and promoting the national cultural identity. Every year, on the occasions of festivals, New Year or anniversaries, the commune organizes the cultural and arts exchanges with the participation of the commune's art teams. On these occasions, the art teams have invested, prepared and practiced to bring the best performances to the local people.
The attraction of the mass performance is increasingly being affirmed, becoming an indispensable spiritual dish of the People in the localities. As a result, the people are more aware of their role in building the cultural life at the grassroots, creating a driving force for the movement of production emulation, tightening national the solidarity, contributing to conserving, preserving and promoting the traditional art forms of the nation.