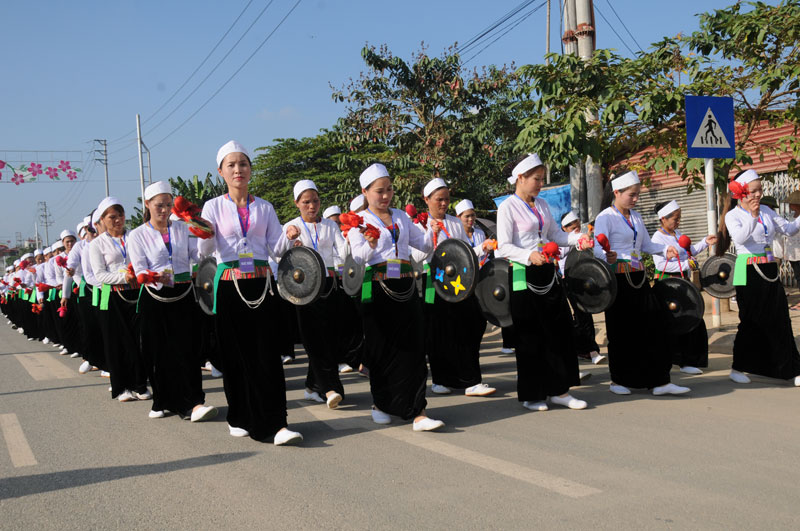 (HBO) – The Hoa Binh provincial People's Committee recently issued Plan No. 65/KH-UBND on implementing the project on preserving and bringing into play the value of outstanding intangible cultural heritage elements of local ethnic groups for 2020-2030. The project covers prominent intangible cultural heritage items of the Muong, Thai, Tay, Dao and Mong ethnic minority groups in 10 district-level localities of the province.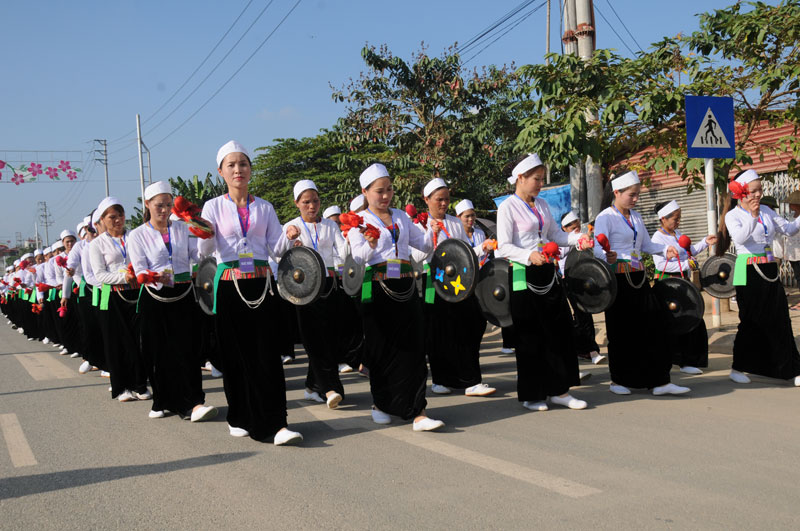 The gongs of the Muong ethnic group are among the outstanding intangible heritage elements in Hoa Binh province.
The project for 2020-2030 consists of four sub-projects which focus on listing; collecting and documenting; introducing, popularising and teaching; and building a database on outstanding intangible cultural heritage elements of ethnic groups in Hoa Binh.
In its implementation plan, the provincial administration set several main tasks, including collecting documents and artefacts linked with the intangible cultural heritage elements, and completing heritage listing and documentation.
Relevant agencies are set to compile scientific dossiers on 10 outstanding elements to seek the Ministry of Culture, Sports and Tourism's recognition of them as part of the national intangible cultural heritage. They will also finalise a dossier on the Mo Muong Hoa Binh to be submitted to UNESCO to seek inscription in the list of intangible cultural heritage of humanity.
Local authorities will also carry out some teaching projects for the art of Muong gong playing, the building of traditional stilt houses of the Muong ethnic group, the Thuong Dang and Bo Meng singing, the ancient calendar of Muong people, and the Khap singing of the Tay and Thai communities.
Publications introducing the heritage elements will also be compiled, published and distributed. Besides, in-depth training in heritage collection, preservation, display, performance and communications will be provided for specialised staff members at the provincial Department of Culture, Sports and Tourism, and in localities.
The provincial People's Committee assigned the Department of Culture, Sports and Tourism to coordinate with the Department of Finance, the Department of Information and Communications, the province's Radio and Television Station, the Hoa Binh Newspaper, the Board for Ethnic Minority Affairs, the district-level People's Committees to build annual implementation plans. The agencies and individuals in charge of the issue were also ordered to create conditions for relevant sides to fulfill their tasks./.