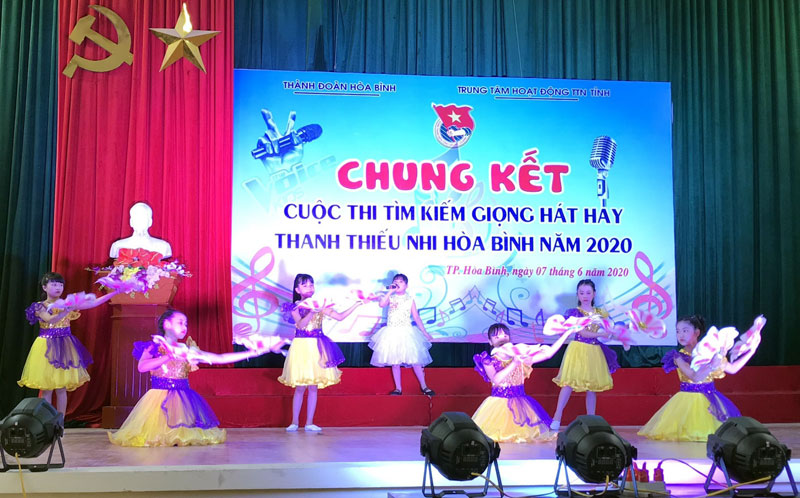 (HBO) - The Communist Youth League organization of Hoa Binh and the Provincial Youth Activity Center have jointly organized the final round of "Searching for the voice of teenagers in Hoa Binh province" in 2020.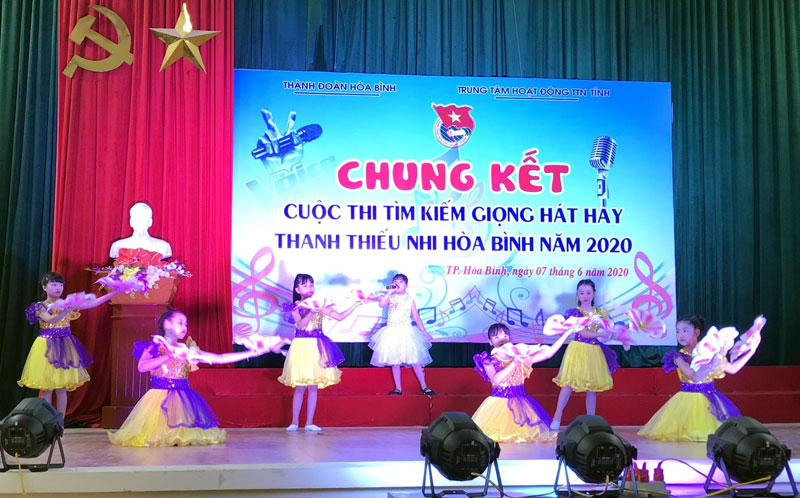 The contestants of A group are performing in the final round.
Those who are participating in the competition are the children and teenagers aged from 6 to 18, studying at schools in the province. 45 candidates have been selected from 3 groups: (Group A: The primary schools; Group B: The secondary schools; Group C: The high schools) into the final round and selected via online round from 20thDecember 2019.
The theme of the contest is praising the Party, the beloved Uncle Ho, the love for the homeland, the country, the glorious revolutionary tradition of the nation; The tradition of the Youth Communist Union, the Youth Pioneer Union, Vietnam Youth Union, the friendship, the love for school, class, teachers. The contestants will perform a single song (within 7 minutes).