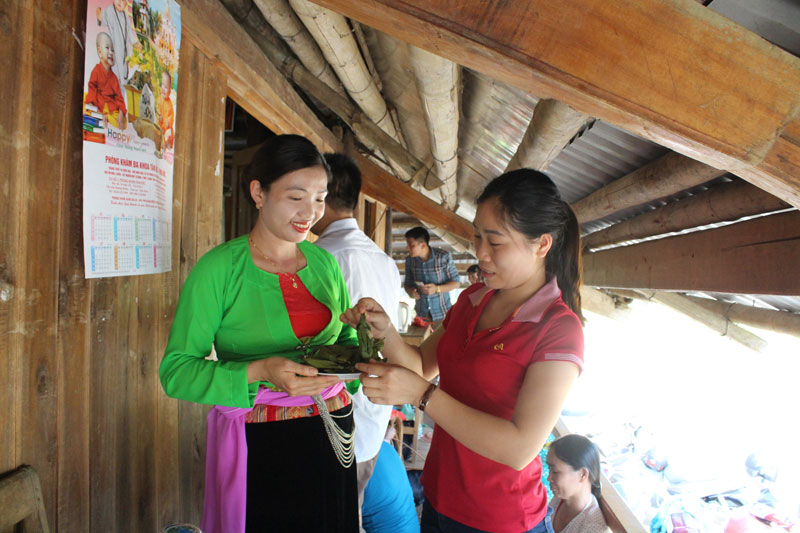 (HBO) - The traditional celebration of the Independence Festival in Lac Son district is associated with the Vietnamese people's most resounding historical event in the 20th century – the success of the August Revolution in 1945.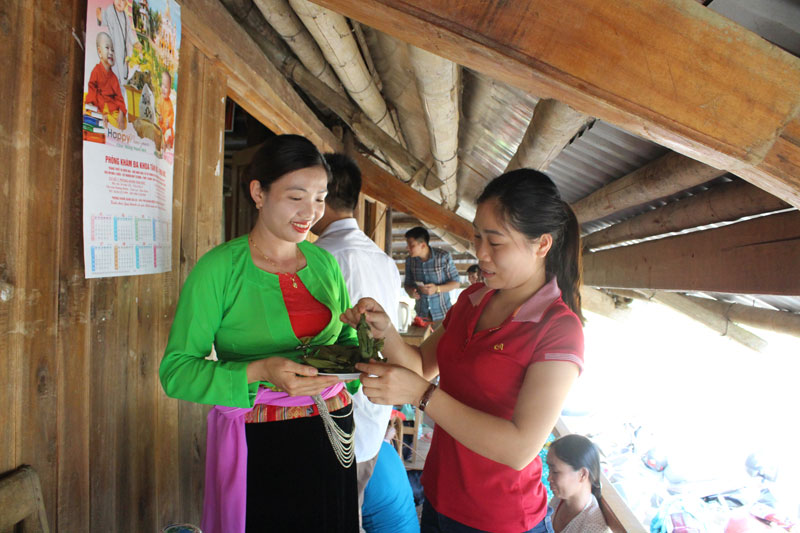 "Banh uoi" (uoi cake), which represents the solidarity and love for life, is an indispensable dish in the Independence Festival of people in Muong Vo area of Nhan Nghia commune, Lac Son district.
Under the Party's leadership, people nationwide launched a general uprising in August 1945 to seize power and break chains of slavery. Following the revolution's victory was the National Day September 2, 1945, when the Democratic Republic of Vietnam (now the Socialist Republic of Vietnam) was established, opening up an era of independence and freedom.
joining compatriots across the country in celebrating the triumph, the administration and people of Lac Son district also marked the first Independence Festival in 1945.
Nowadays, whenever the Independence Festival approaches, local residents become busy preparing for celebrations. Communes will be decorated with banners, flags and flowers while a wide range of meaningful activities will be held, reflecting the spirit of "Nothing is more precious than independence and freedom" as stated by late President Ho Chi Minh.
Bui Van Thuom, former Secretary of the Party Committee of Lac Son district, said it is an everlasting spirit that has been deeply instilled into the local populace and spread across the district, becoming the tradition of celebrating the Independence Festival annually.
Studying culture of the Muong Vang area and the Muong ethnic group in Hoa Binh province for many years, Bui Huy Vong, a resident in Huong Nhuong commune of Lac Son district, highly valued the tradition of celebrating the Independence Festival on August 19 and September 2 in some communes of Lac Son, which he said is not only typical for a large Muong ethnic area but also enriches the value of the August 19 victory and the National Day on September 2.
Secretary of the district's Party Committee Bui Van Hanh affirmed that all-level Party committees, authorities and people of Lac Son are always proud of their Independence Festival celebrating tradition./.