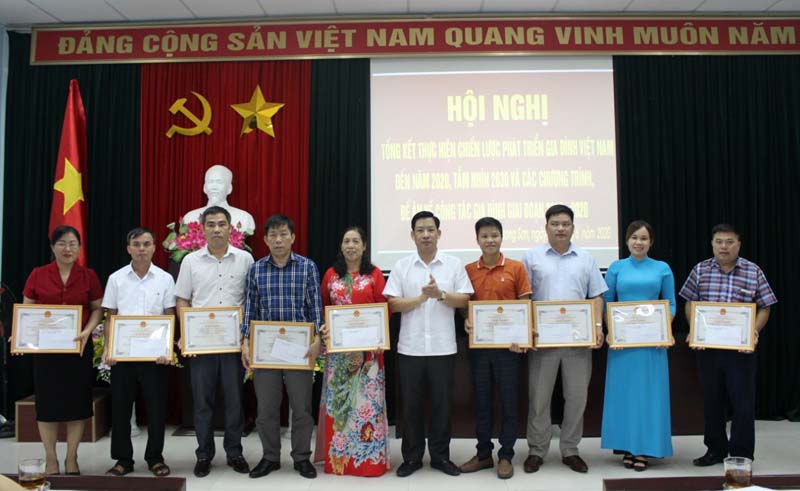 (HBO) – Vietnamese culture regarding behaviours among members in family has been a precious traditional value, which contributes to forming and nurturing each member's personality, helping each member, family as well as the whole society become better.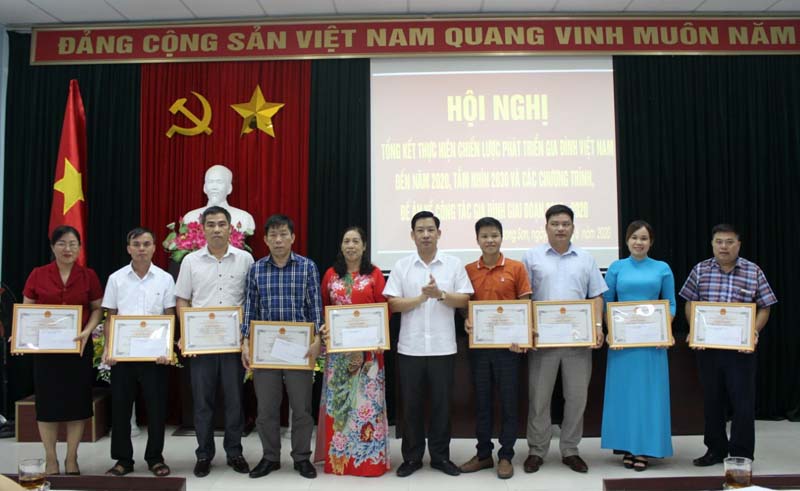 Leaders of the People's Committee of Luong Son district present certificates of merit to collectives with outstanding achievements in implementing the strategy on developing Vietnamese families to 2020 with a vision to 2030.
However, the tradition has been changing in both positive and negative directions. The modern society, along with the strong growth of different economic sectors, has impacted family life greatly.
Defining family building in the context of national industrialization and modernization as an important task of the locality, the provincial People's Committee of Hoa Binh has directed local departments, sectors and organizations as well as districts and city to focus on implementing Directive 49-CT/TW issued on February 21, 2005 by the Party Central Committee's Secretariat on family building in the industrialization and modernization period, the Notice on Conclusion No.26-TB/TW as well as the movement on promote solidarity in building cultural life with specific actions.
Localities have launched and encouraged families to take part in the movement to develop cultural families, while multiplying the models of families of wealth, equality, progress and happiness as well as models of families with outstanding achievements in economic development, academic achievements, and families with harmony among different generations.
The Family Day (June 28) in 2020, which is themed "maintaining and promoting the sound behaving culture in families," along with the national action month on domestic prevention and fight, provided a good chance to highlight traditional cultural values related to families in Vietnam. This is also an opportunity for family members to convey love to each other, and for the community to pay attention to children and orphans, while couples increase their understanding on family values, thus overcoming ups and downs to maintain happy families./.