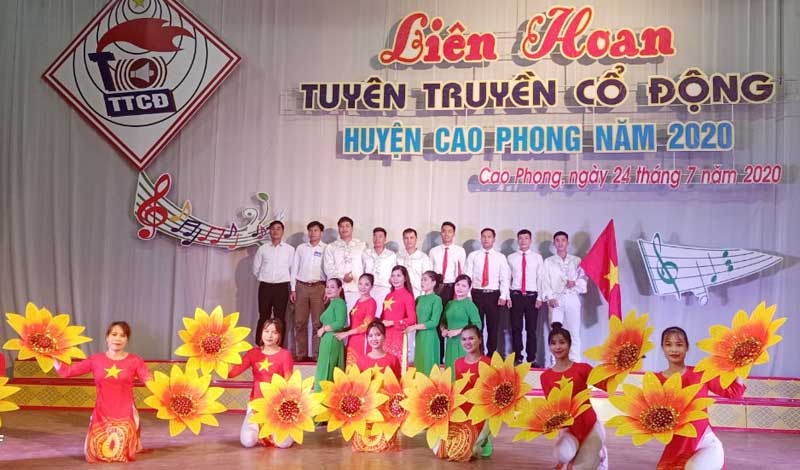 (HBO) - Cao Phong district has organized the propaganda festival in 2020. There were over 200 actors and propagandists of 10 teams from the communes and the town in the district participating in the festival.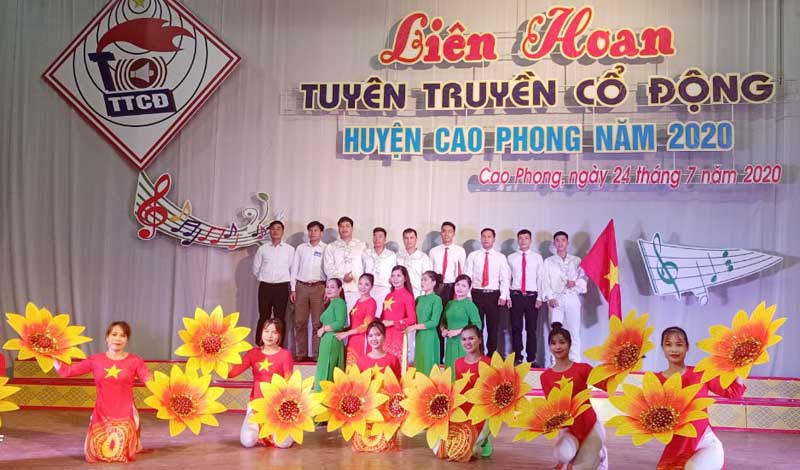 The performance in the festival of Nam Phong commune.
The teams took turns to take part in the following contests: the propaganda singing, the propaganda skits and the news photo exhibition. With the theme of propaganda to welcome the Party Congress at all levels, the teams brought over 30 unique dance and music repertoires to the festival.
In particular, many repertoires elaborately invested by the teams have left a deep impression on the viewers. They are "The Lotus Aroma surrendering Uncle Ho" by Nam Phong commune, " The Glory of Vietnam" by Cao Phong town, "The Party is my life" by Bac Phong Commune, "The Party Gave Me Spring" by Dung Phong Commune, the news photo "Progressing under the Party's flag" by Hop Phong commune, "Tay Phong communal party committee - The imprint of a term" by Tay Phong commune ...
At the end of the festival, the organizing committee awarded 8 A prizes, 12 B prizes, and 19 C prizes for outstanding performances in the content of the propaganda singing, the propaganda skits and the news photos.