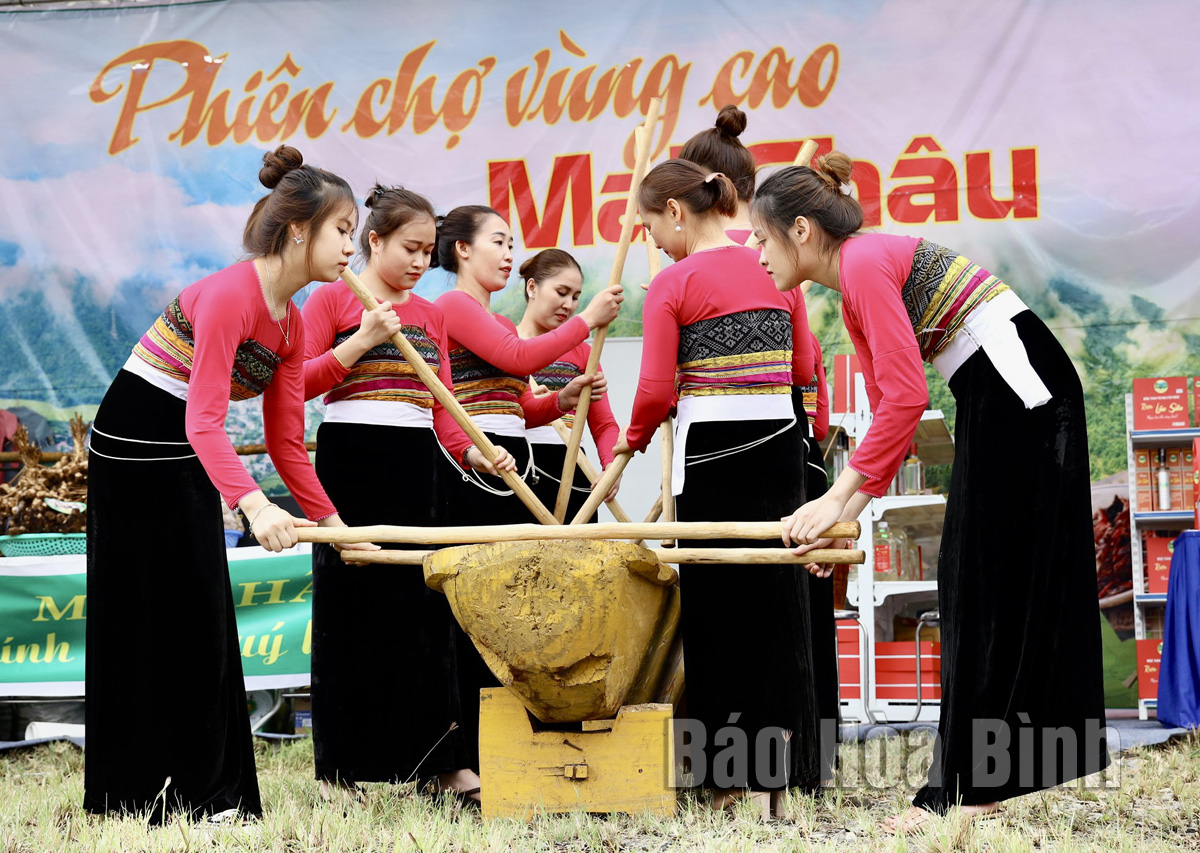 (HBO) - Mai Chau mountainous district is known as a concentrated residential area of the Thai ethnic group. Although in the modern life, it is rare to see images of people wearing traditional clothes every day, Thai culture is still permeated through words, voices, customs or the image of stilt houses, festival activities, and folk songs and dances.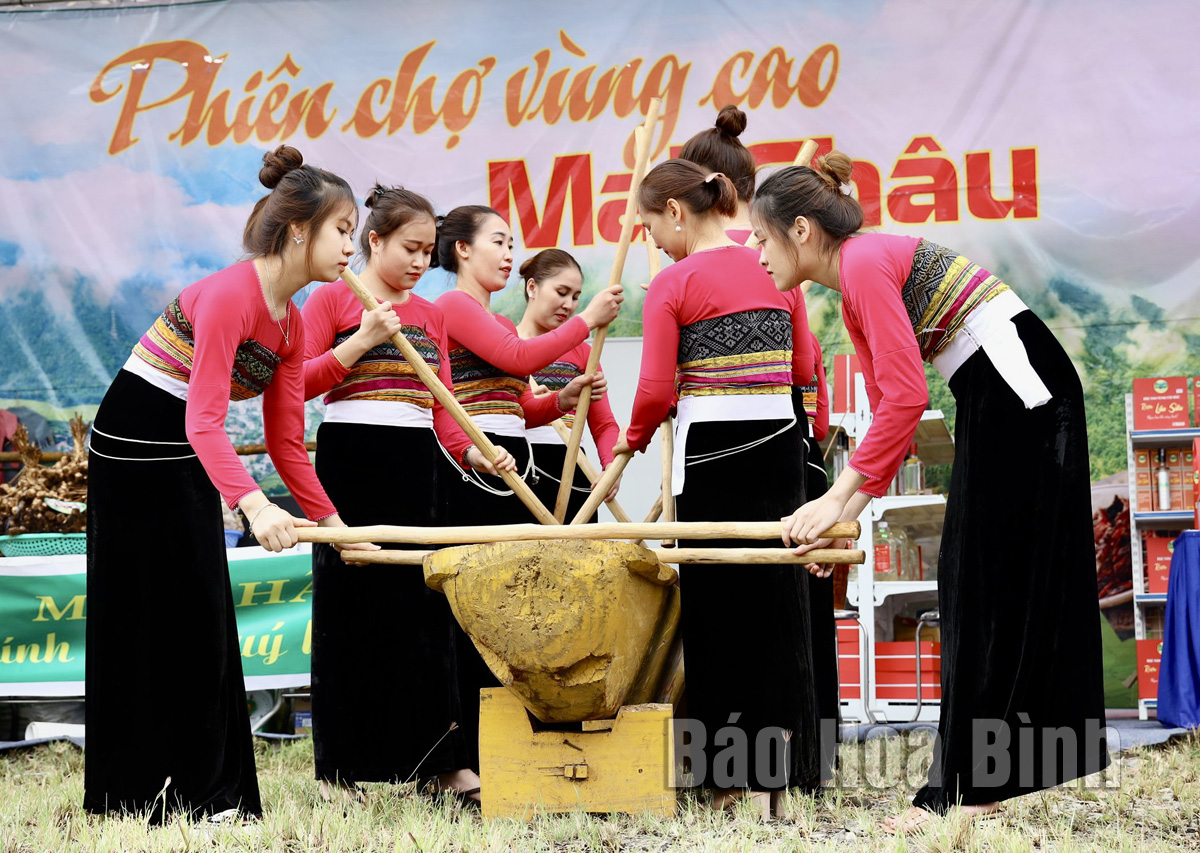 'Keng Loong' dance performed by Thai girls in Mai Chau to introduce and promote culture associated with tourism at the provincial Mountainous Market in 2022.
Visiting communes such as Van Mai, Mai Ha, Mai Hich and Xam Khoe, tourists can easily see Thai people's stilt houses following the ethnic group's traditional architecture.
In addition to the poetic scenery, relaxing and peaceful life and unique cuisine, the beauty of the Thai stilt house architecture has its own charm, becoming one of the tourism products bringing great experience to visitors when they explore and enjoy the traditional cultural space of Mai Chau. Authorities of the hamlets, which still own many Thai stilt houses, have paid attention to preserving cultural values to develop community-based tourism, contributing to increasing locals' income. According to statistics, about 80% of the Thai ethnic households live in traditional stilt houses.
Having an opportunity to attend the Great National Solidarity Festival of residential areas in Tong Dau and Chieng Chau communes, visitors will be fascinated by joyful Keng Loong dance which is popular in community activities of the Thai people. Recently, on the occasion of the provincial Mountainous Market Week in 2022, besides typical agricultural products, district authorities increased the introduction and promotion of ethnic cultures, especially the Thai one, through ethnic costumes, Keng Loong performances, and traditional brocade weaving. These cultural characteristics are also maintained by Thai people in different communes and towns. Many community tourism villages such as:Van and Pom Coong - Mai Chau town; Lac - Chieng Chau commune; Hich 1 - Mai Hich commune; Buoc - Xam Khoe commune; and Na Phon and Nhot - Na Phon communes have exploited the potential of culture to serve both domestic and international tourists.
According to Ha Thi Hoa, head of the district Culture and Information Office, along with the awareness of preserving the Thai ethnic cultural identity among the locals, district authorities have implemented many measures to preserve and promote cultural values of ethnic groups, especially linking the preservation and promotion of cultural identities with tourism development./.