(HBO) - In the evening of December 31, at the outdoor stage of the City's Cultural Center, the People's Committee of Hoa Binh City organized the art program "Welcoming the New Year, 2023". There was the attendance of the leaders from the City Party Committee, the People's Committee and other appropriate authorities and departments, unions and a large number of people in Hoa Binh city.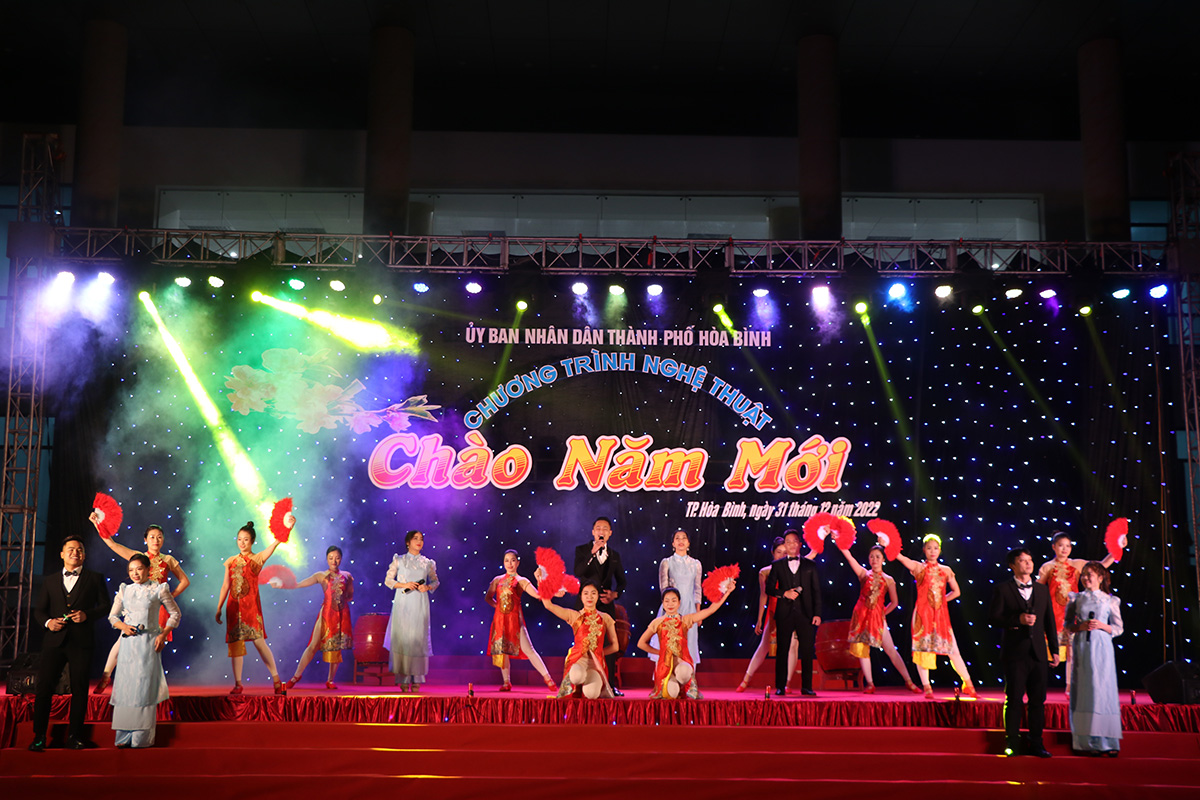 The medley "Festival Drum – Welcoming the New Spring" performed by the the actors and attresses at the art program "Welcoming the New Year, 2023".
The art program "Welcoming the New Year 2023" with 19 special music and dance performances acted by more than 100 actors and attressses who are the students from high schools and the professional actors and attresses, the nucleus of the mass art. The performances have themes praising the Party, Uncle Ho, the homeland, the country, praising the spring and the national pride. They include the medley " Festival Drum – Welcoming the New Spring", the medley " Chuc Xuan (Wishing Spring) – Mua Xuan Oi (Spring)", singing and dancing "like spring flowers", dancing "My Vietnam", singing "You are my faith to win", the modern dance "The Spring Rhythm", "Rumba-chacha" dance…, which have been elaborately staged with a cheerful and bustling melody, bringing emotions and creating an atmosphere of joy and excitement to welcome the new year.
The art program is series of events celebrating the Lunar New Year in 2023, and practically celebrating the 93rd anniversary of the founding of the Communist Party of Vietnam (3 February 1930 - 3 February 2023); 73 years of the traditional day of Vietnamese students (January 9, 1950 - January 9, 2023). Thereby, it helps enrich the spiritual life of the people in the city, encouraging and motivating the spirit of all classes of people to actively emulate in production, contributing to building a rich and beautiful homeland.