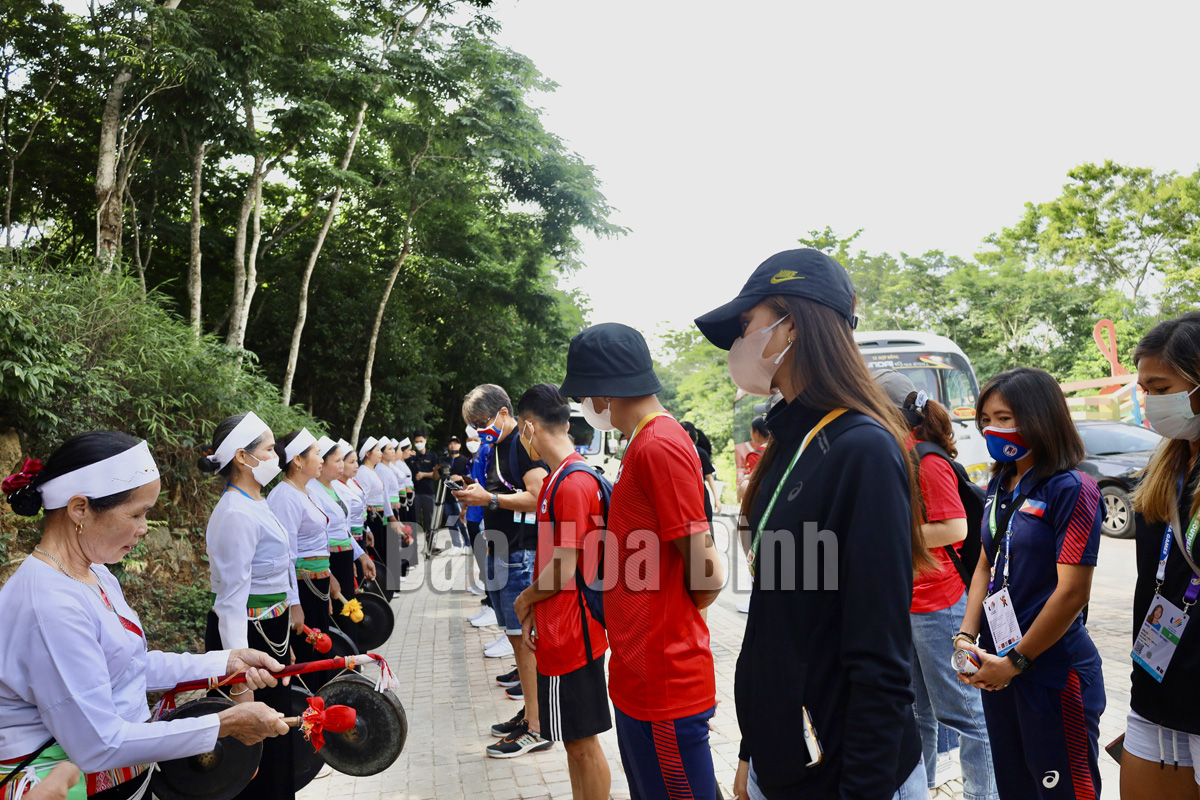 (HBO) – Local communities in Hoa Binh have worked together to preserve and promote the values of Muong gong, a national intangible cultural heritage, which is a unique art with close relations with the cultural and spiritual life of people in the Muong area.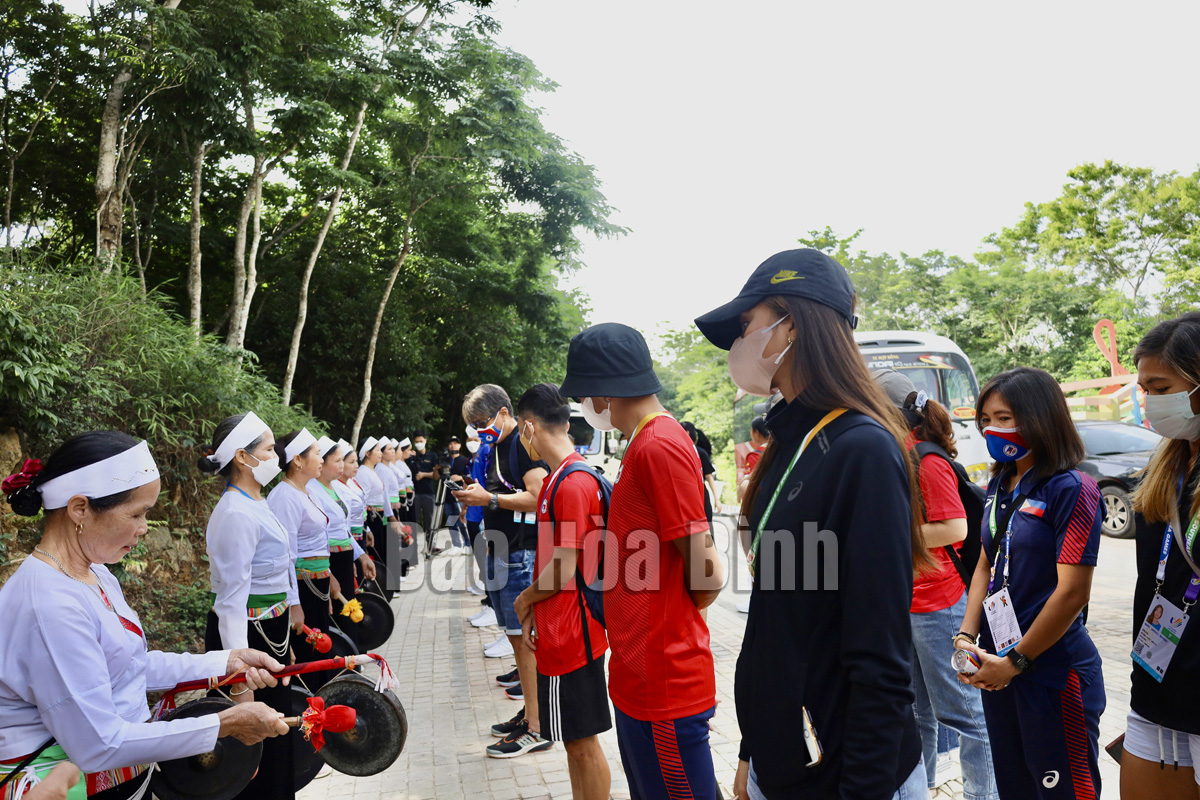 Athletes from Southeast Asian nations explore Muong gong culture with artisans of Cao Phong district.
In Suoi Hoa commune of Tan Lac district and Tien Phong commune of Da Bac district, a 12-member gong art troupe has been performing in community-based facilities of Mong ethnic minority people, introducing the culture of Muong to tourists.
Bruce, a visitor from Ireland, expressed his impression at Muong gong performance, which is considered a warm welcome of the local community for visitors.
Last year, Hoa Binh hosted many big events, including cycling competitions of the 31st Southeast Asian Games (SEA Games 31). During the games, together with flags and drums, locals also beat gongs to encourage competitors.
Muong gongs were also introduced to domestic and foreign visitors during a mountainous market held to welcome SEA Games 31. Particularly, at an art performance at a ceremony to receive the certificate recognising traditional "Khai ha" festival and "Doi" calendar of the Muong ethnic people as national intangible cultural heritage, a mass performance gathering more than 200 gong artisans gave visitors a deep insight of the local cultural identity.
Luu Huy Linh, Vice Director of the provincial Department of Culture, Sports and Tourism, said that to date, the province has preserved more than 11,000 gongs, mostly in Lac Son, Tan Lac, Kim Boi and Cao Phong districts and Hoa Binh city. Along with a large number of gong artisans, Hoa Binh has organised hundreds of gong clubs to maintain, preserve and develop the values of Muong gongs.
Along with preserving Muong gong culture, the locality has worked hard to spread its values by teaching the gong art to students at schools and through classes held by the Women Union and the Ho Chi Minh Communist Youth Union in localities.
Muong gong culture has been promoted in local festivals and political and cultural activities at the district, provincial and national levels. It has also been turned into an attractive tourism product, contributing to the socio-economic development and the promotion of traditional culture of Hoa Binh./.