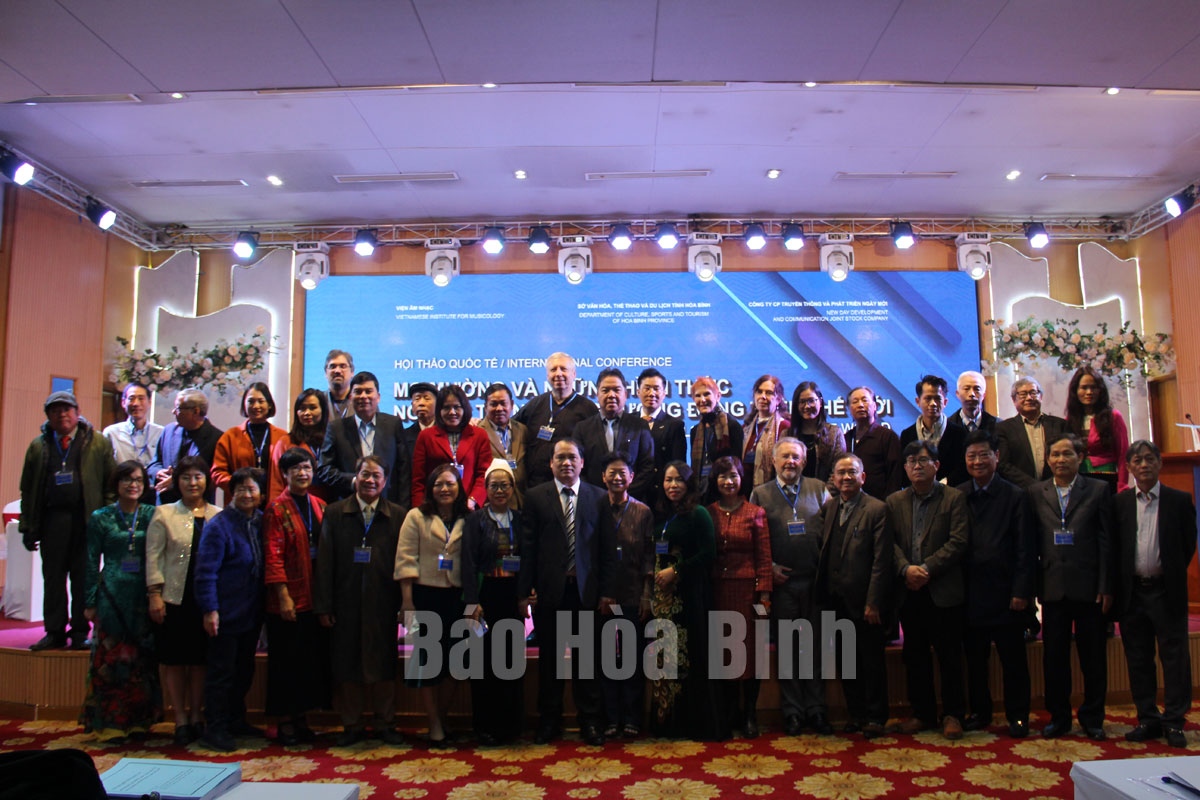 (HBO) –An international workshop on Mo Muong – a collection of verses recited at traditional Muong ethnic group's funerals – and similar religious rituals in the world convened in Hoa Binh on January 5, with the participation of senior officials, scholars, artisans, and representatives of Hanoi, Phu Tho, Son La, Ninh Binh, Dak Lak, and Thanh Hoa.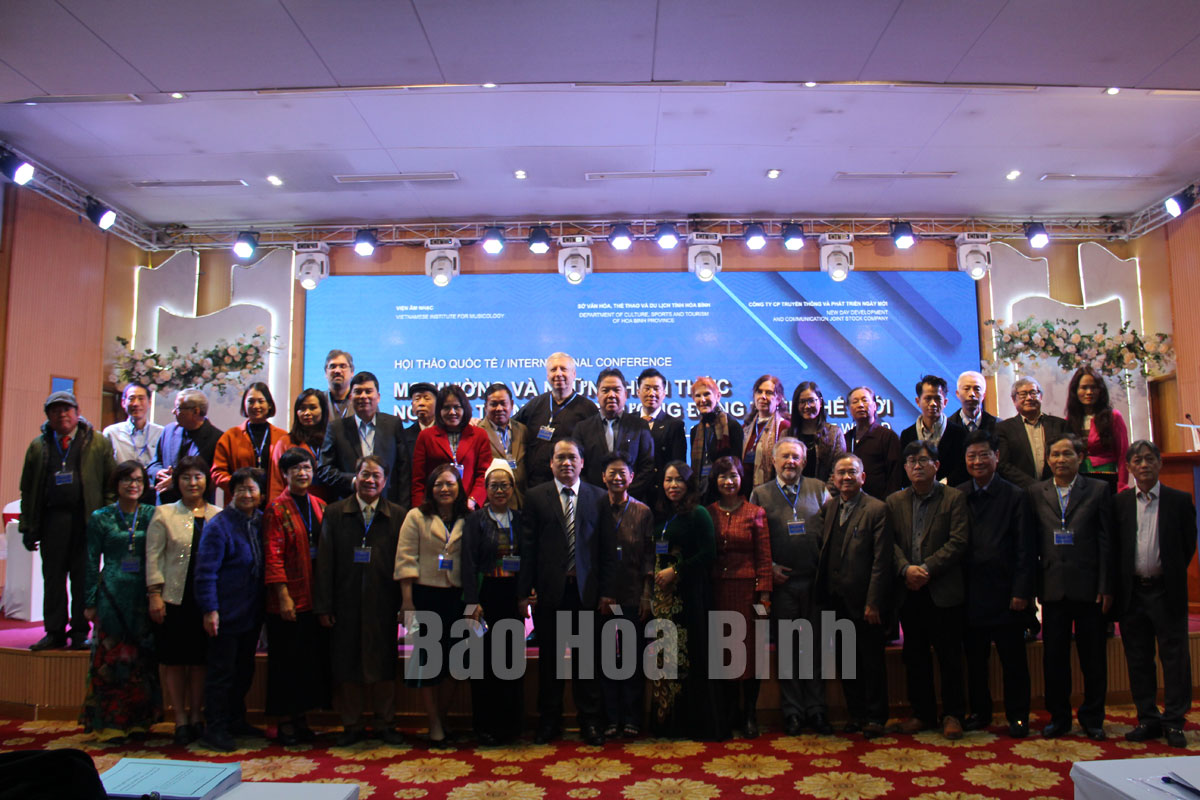 Delegates pose for a group photo at the event.
Delivering a welcome speech at the conference, Chairman of the provincial People's Committee Bui Van Khanh said Mo Muong is a unique intangible cultural heritage that plays a particularly important role in the cultural life of the ethnic community.
It preserves many traditional cultural values of the Muong people, has a positive impact on the spiritual life, and is likened to an encyclopedia of the ethnic group, said Khanh.
He took the occasion to call for concerted efforts from other localities and competent agencies to preserve and promote the heritage and build national dossiers for it to be recognised by UNESCO as a cultural heritage in need of urgent protection.
Addressing the event, Deputy Minister of Culture, Sports and Tourism Hoang Dao Cuong emphasised that the organisation of the international workshop was an important requirement for preparing dossiers for Mo Muong to be included in the UNESCO List of Intangible Cultural Heritage in Need of Urgent Safeguarding.
He underlined the need to promote activities to popularise the unique values of Mo Muong heritage, and update information on religious rituals similar to the heritage in the world, and propose measures to preserve Mo Muong on the basis of local and international experiences in preserving similar heritage types in the country and in the world.
The two-day conference was jointly organised by the Vietnam National Academy of Music (VNAM), and the provincial Department of Culture, Sports and Tourism. It saw the presentation of 27 scientific papers, including nine by foreign researchers. They delved into a series of matters such as basic characteristics of Mo Muong; the concept of the universe and the human perspective in Mo Muong texts; values and lessons from the heritage; its comparison with some myths and epics in ancient Vietnamese literature and with Korean funeral rites; among others.
Mo Muong is a job and also a performance practiced at funerals, religious festivals, and life cycle rituals by the Muong ethnic group. The art consists of Mo prayers and performances, by Mo practitioners, or Mo artisans. Through generations, Mo prayers have been passed down verbally in the community. When they're collected, translated, and published in books, however, they begin to exist separately from people.
These days, most Mo prayers are called Mo Muong. Each Muong community has its own version of Mo, but they are all fairly similar. The existence of various versions of Mo has helped expand the heritage and spiritual life of the Muong people./.