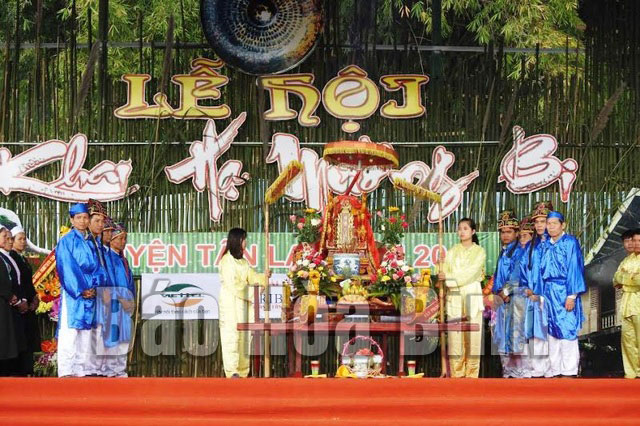 (HBO) – The "Khai ha" Muong Bi Festival is a traditional cultural and religious activity that has been restored and organised regularly in Phong Phu commune in Tan Lac district of Hoa Binh province since 2002.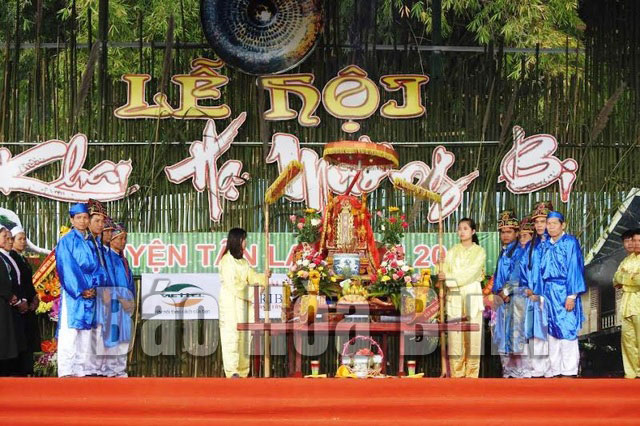 The "Khai ha" Muong Bi Festival is a traditional cultural.

According to Bui Van Nho, Chairman of the Tan Lac People's Committee and deputy head of the festival organising committee, said associated with wet-rice agriculture, the folk festival is also known as a ceremony for going down to the field or opening the forest door. After the event is completed, people start working in the fields, praying for a year of favourable weather and bountiful crops.
The organisation of this festival since 2002 aims to promote the spirit of national unity and contribute to promoting socio-economic and tourism development, maintaining political security, social order and safety, and raising knowledge on preserving ethnic cultural identities.
As 2023 marks 20 years since the restoration of the "Khai ha" Muong Bi Festival in Tan Lac district, the coming event will be held at the provincial level. It is scheduled to take place from January 27 to 29 (from the sixth to eighth day of the first lunar month).
In particular, rituals will be performed at the shrine of Luy Ai hamlet, Phong Phu commune. Festivities on January 27 and 28 will feature various activities such as sports competitions, folk games, the Muong Bi night market, an exhibition of typical products of localities across the province, a folk singing contest, performances of traditional musical instruments, and a show of the Muong ethnic group's costumes.
The opening ceremony will be held at the stadium of Phong Phu commune and broadcast live on the Hoa Binh Radio and Television Station and the online Hoa Binh Newspaper. Preparations for the festival are underway./.