(HBO) – A bamboo weaving competition took place on January 29 (the eighth day of the lunar new year), as part of the 2023 Khai ha (going down to the field) festival, the biggest traditional folk event of the Muong ethnic group in the northwestern province of Hoa Binh.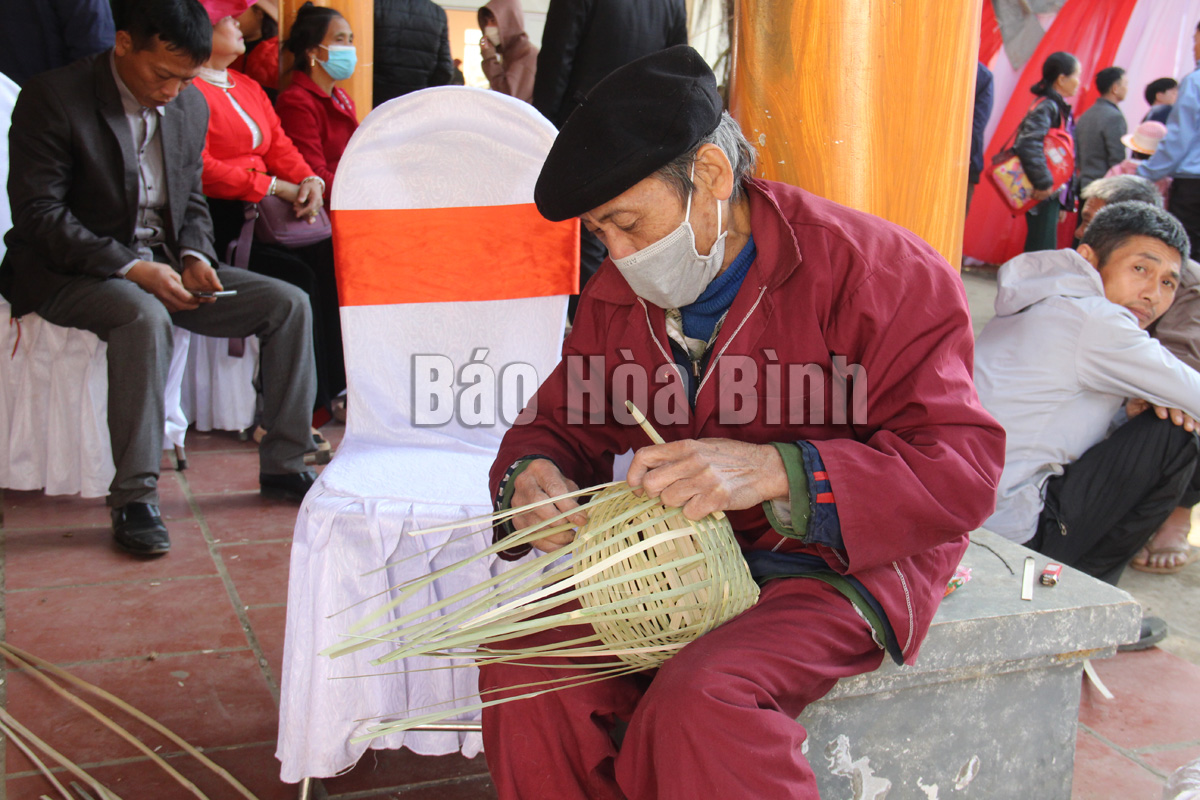 Competitors have created many beautiful products useful for daily life.
Twenty-eight members of 14 teams from communes and towns in Tan Lac district participated in the competition. Each team completes two products from bamboo within 30 minutes. With their creativity and skills, farmers completed many pieces associated with the production and daily life of the people such as fish baskets or chicken cages.
The festival is expected to promote the creativity and racial cultural identity. It also offers an opportunity for local residents to exchange experiences and strengthen community bonds.
According to the event's organising committee, many products were completed very quickly while ensuring their beautifulness and usefulness. The team of Tu Ne commune was awarded the first prize while the second and third prizes went to those of Nhan My and Dong Lai communes. The committee also presented 11 consolation prizes to the rest./.