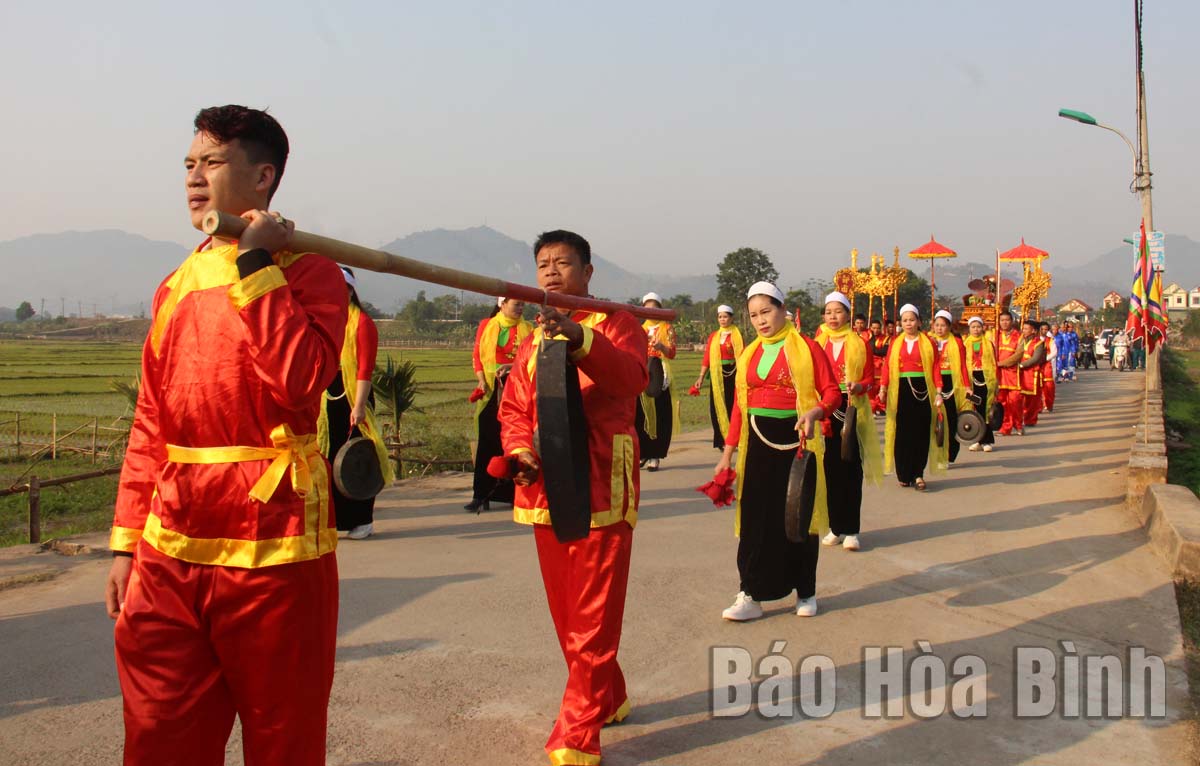 (HBO) – The Khai ha (going down to the field) festival at Dinh Ngoi – a communal house in Quynh Lam ward, Hoa Binh city – opened on January 30 or the 9th day of the first month of the lunar year.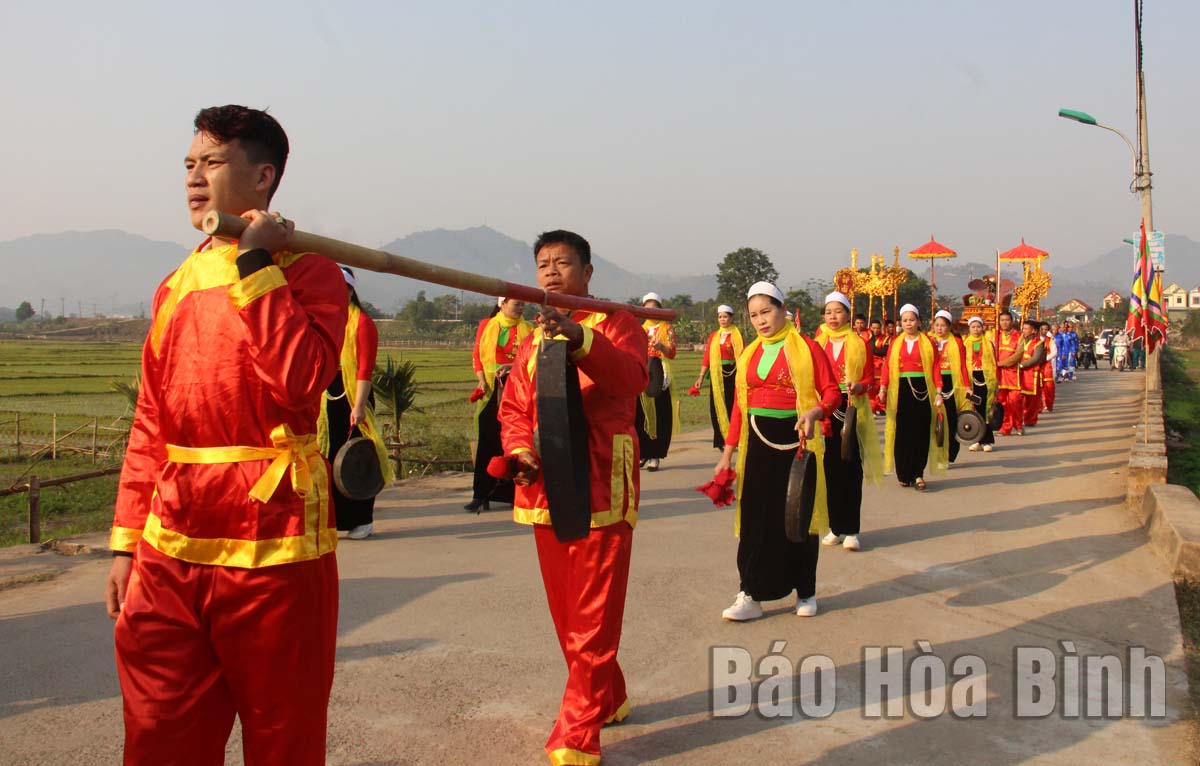 The procession of Via Lua (the Spirit of Rice) to Dinh Ngoi opens the festival.
Dinh Ngoi is where several gods are worshipped including Tan Vien Son Thanh – one of The Four Immortals in traditional Vietnamese mythology, and those guarding the village against disasters and bringing it fortune.
The festival, taking place on the 8th and 9th days of the lunar year annually, aims at paying respect to the gods and ancestors who contributed to the protection and development of the land as well as at praying for a new year of favourable weather, bumper harvest, and peaceful life.
It is often held solemnly with a host of rituals, including the processions of the Spirit of Water and the Spirit of Rice, and an incense offering ceremony. The event also features musical exchanges, gong performances, culinary delights of the Muong ethnic community, sport competitions, and folk games.
The organisation of the annual celebration is intended to conserve local cultural and historical values, educate the younger generation on these traditions, and to introduce the local beliefs to visitors./.