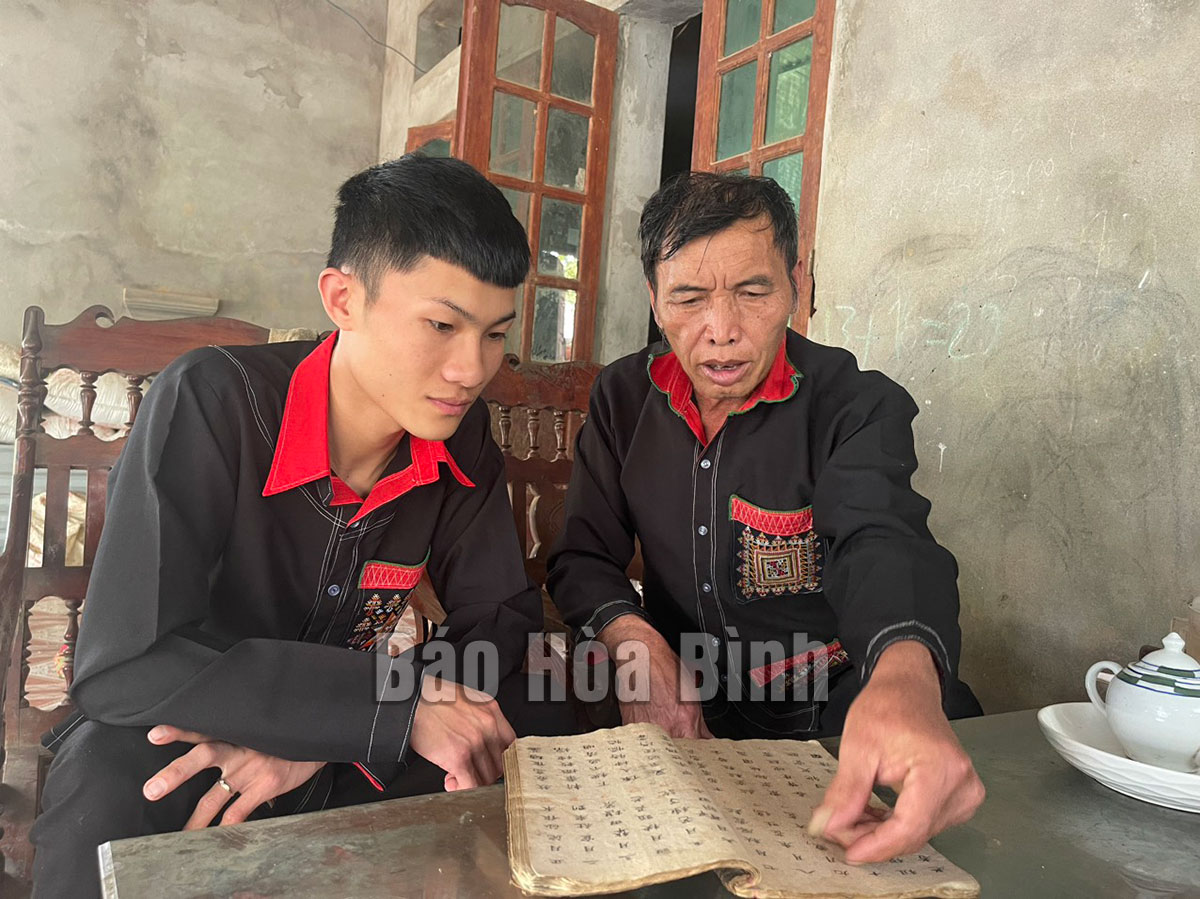 (HBO) - Over the past years, reputable people among ethnic minorities in Hoa Binh province have always taken the lead in disseminating and encouraging others to implement the Party's guidelines and the State's policies and laws. Among them, Duong Minh Dung, from Thung Dao Bac hamlet, Tu Son commune (Kim Boi district) also stands out in teaching culture to the young generations of the Dao ethnic group in the commune.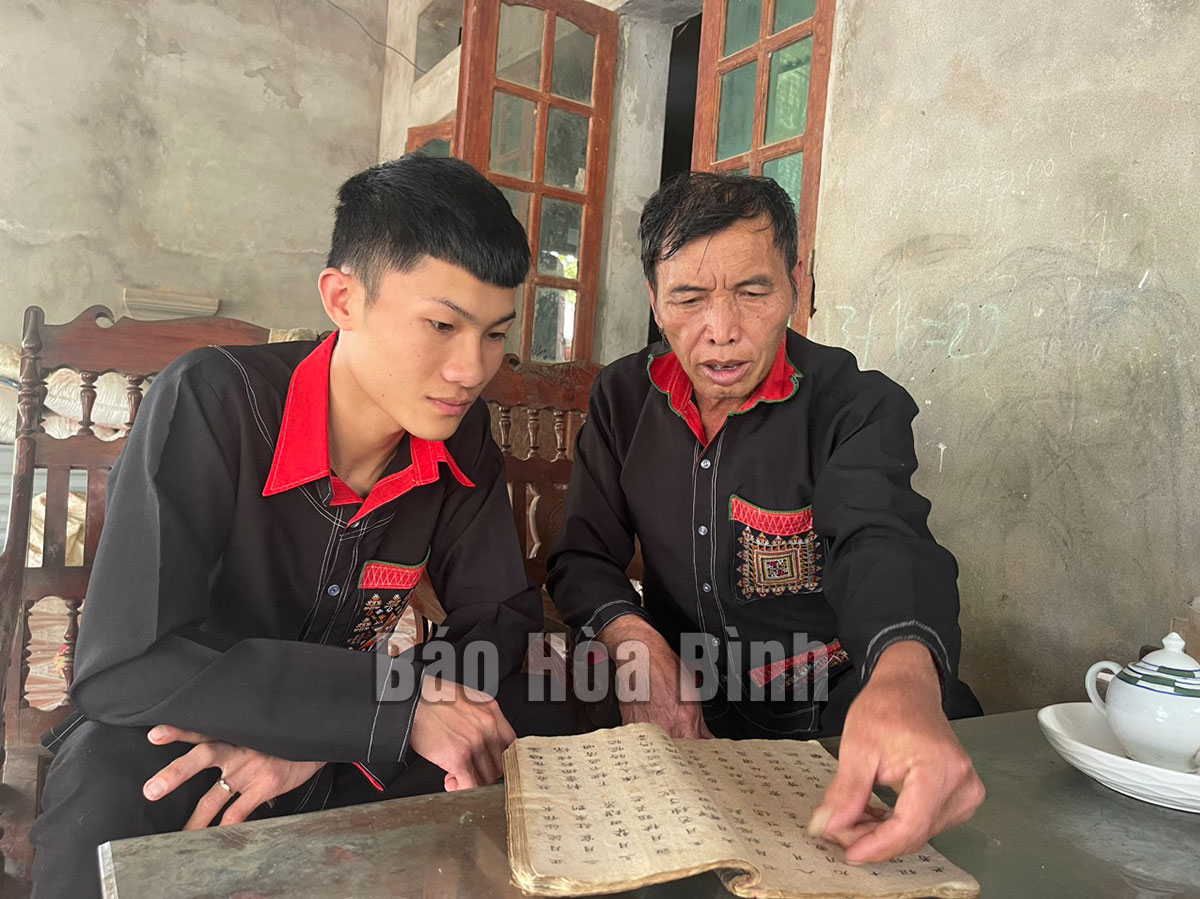 Duong Minh Dung (right) - a reputable person in Thung Dao Bac hamlet, Tu Son commune (Kim Boi district) teaches ancient Dao scripts to young people in order to preserve ethnic cultural identity.
Dung was born and grew up in Thung Rech, now Thung Dao Bac hamlet, where the Dao ethnic community lives with a lot of well-preserved unique cultural features. When he was a child, he followed his father to practice rituals of the Dao people such as "cap sac" (maturity ritual), and prayers for bumper crops and peace. Therefore, the customs, beliefs and folk songs have been deep-rooted in his mind. Thanks to his good memory, and his eagerness to learn, Dung have learned many rituals of his ethnic group.
According to Dung, the Dao culture is clearly shown through the characters, language, and Nom Dao scripts. He shared that being well aware of the role of hamlet elders, leaders and reputable people in the community, he has actively learnt about information and policies of the Party, the laws of the State, and set himself as an example for others to follow.
With a goal of preserving ethnic culture, since 2019, Dung has held a class to teach ancient writings as well as culture and beliefs to Dao children in Tu Son commune. At present, his class attracts the participation of 20 local children.
As a reputable person who is knowledgeable about the culture, customs and habits of the Dao people, Dung has encouraged others to give up many superstitious practices, go to hospital for medical examination and treatment when getting sick, work hard to contribute to the locality's economy and trust in the Party.
With his contributions, efforts and enthusiasm, in 2022, Dung was awarded a certificate of merit for outstanding persons in the ethnic minority region by the provincial People's Committee for his dedication to preserving and promoting the Dao people's cultural identity, along with many certificates of merit from different sectors and agencies./.