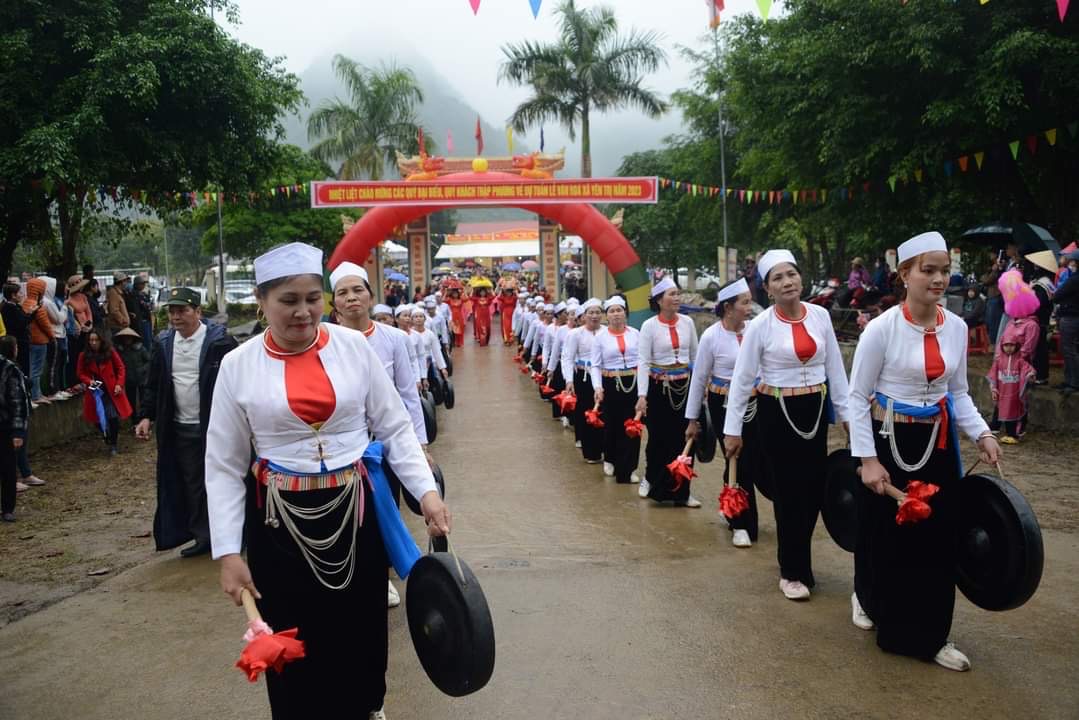 (HBO) – Three traditional festivals – those of the Thuong and Trung communal houses and of Hang pagoda – have taken place in Yen Tri commune, Yen Thuy district, in the first month of the lunar year.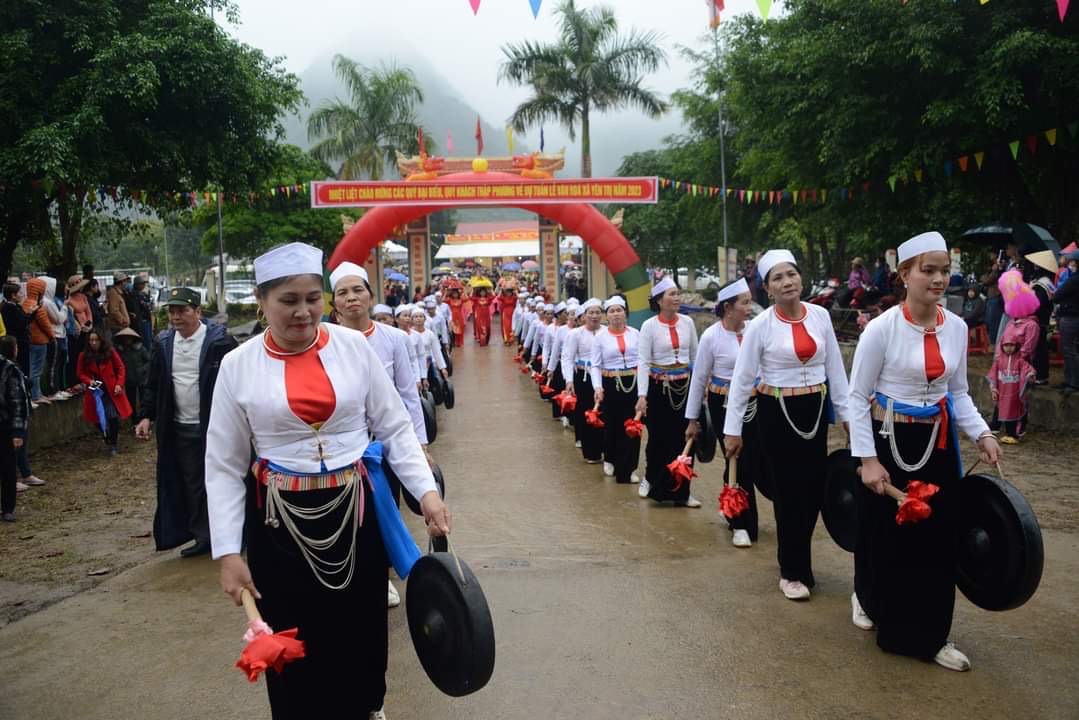 Traditional cultural features of the Muong ethnic group are promoted through activities held as part of the Hang pagoda festival in Yen Tri.
Accordingly, the festivals of the historical sites of Thuong and Trung communal houses were held from January 31 to February 2 (or the 10th – 12th day of the lunar year) and on February 3 (the 13rd day), respectively. The two served more than 600 visitors on a daily basis during their courses.
The Hang pagoda festival ran from February 3-5, with some 2,500 people joining daily.
The three events constituted a local cultural week programme.
Bui Phi Diep, Chairman of the Yen Tri People's Committee, said it is the first time such a programme was organised to preserve and promote the traditional festivals' intangible cultural values, raise public awareness on the matter, and serve demand of locals and tourists for spiritual practices.
The cultural week also featured a men's volleyball tournament competed by 17 teams, a seminar on community-based tourism development, a night-time cuisine festival, and many other musical and sport activities.
Diep said the organisation of the series of events marked the recovery of Yen Tri's cultural and spiritual tourism after the COVID-19 pandemic./.