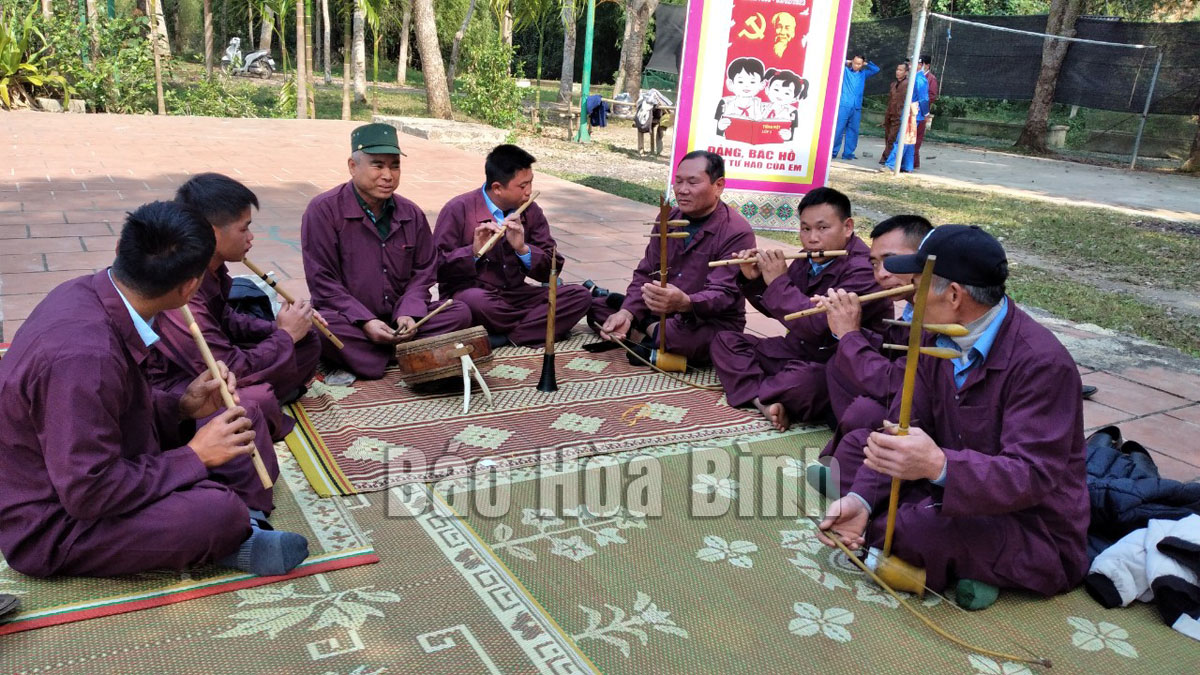 (HBO) - The gongs in Muong land resounded, delighting thousands of people present at the stadium of Tan Lac district's Phong Phu commune on the morning of the eighth day of the first lunar month. The Muong gong performance by 500 artisans and actists from four major Muong regions of Bi, Vang, Thang and Dong was the highlight in the art programme to celebrate the Khai ha (going down to the field) festival of the Muong ethnic group in Hoa Binh province in 2023.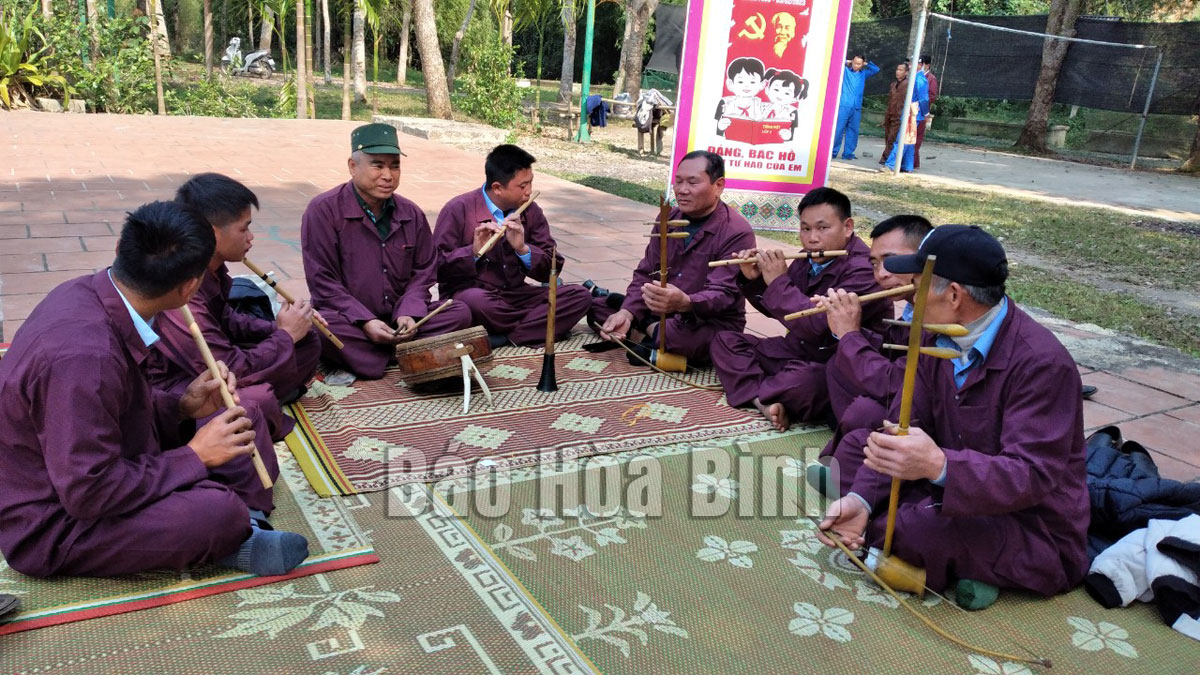 Artists in Phu Cuong commune (Tan Lac) practice before entering the official competitions at Khai ha (going down to the field) festival in 2023.
This year, the most important traditional festival, a national intangible cultural heritage, of the Muong people in Hoa Binh was held at the provincial level for the first time, attracting the participation of all the four Muong regions. Many activities were held in honour of the unique values of the Muong ethnic culture in general, and the group's traditional music in particular.
According to meritorious artist Bui Ngoc Thuan in Thu Phong commune (Cao Phong), through the traditional musical genres, the soul of the Muong ethnic group is expressed intact in contemporary life. like other Muong regions, Muong Thang, his hometown, in recent years has actively preserved the ethnic cultural identity with the determination to maintain and promote traditional cultural values. Through many practical activities such as cultural and artistic exchanges, organisation of inter-generational clubs, he said he was pleased to see that the soul of the Muong ethnic culture has been preserved and honoured. That is the solid spiritual foundation for generations of Hoa Binh people to continue to build a new cultural life in their beautiful homeland.