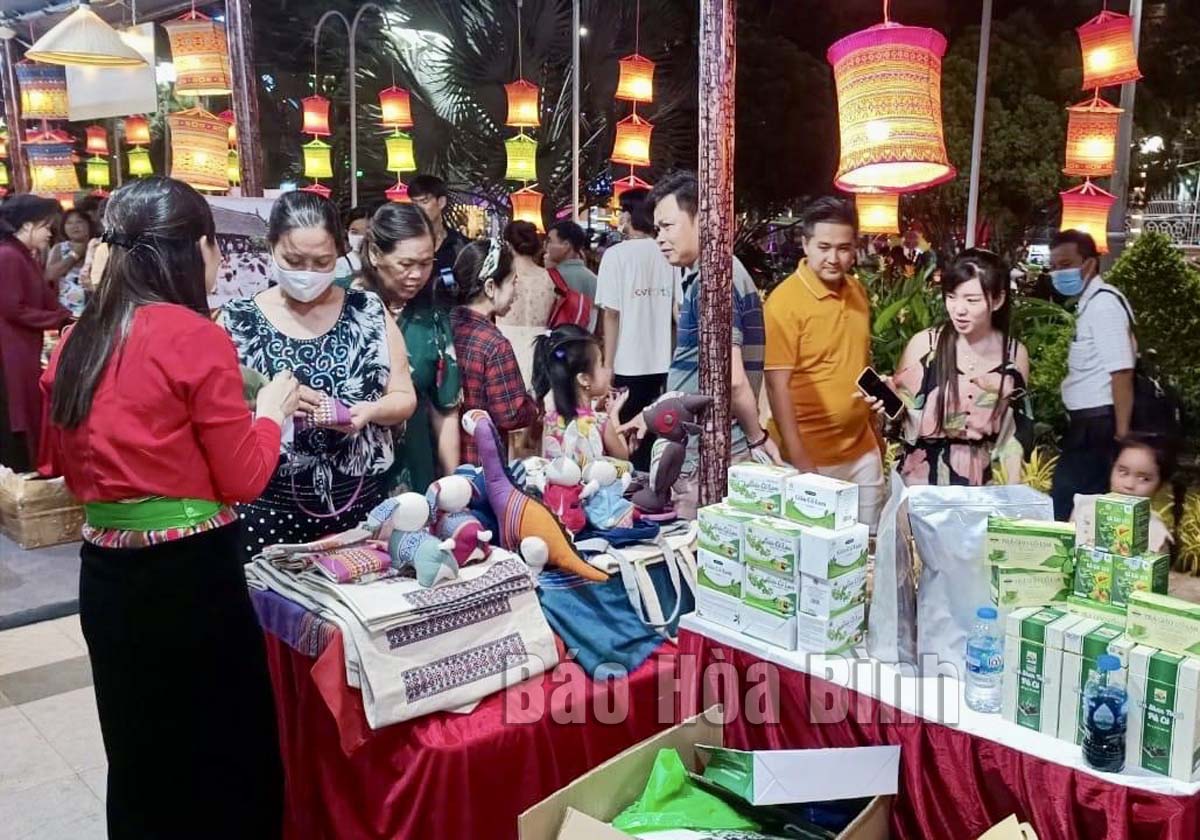 (HBO) - Implementing the tourism development cooperation programme in eight expanded Northwestern provinces and Ho Chi Minh City, Hoa Binh province participated in an expanded Northwest Tourism - Culture Week at Ninh Kieu Wharf Park in the Mekong Delta city of Can Tho from April 8-11.
The activity aimed to continue promoting and improving the efficiency of tourism cooperation activities between Hoa Binh in particular and the eight provinces in general with Ho Chi Minh City and the southern localities, thus contributing to promoting and effectively exploiting the potential and advantages of tourism among localities, and promoting tourism recovery and development in new conditions.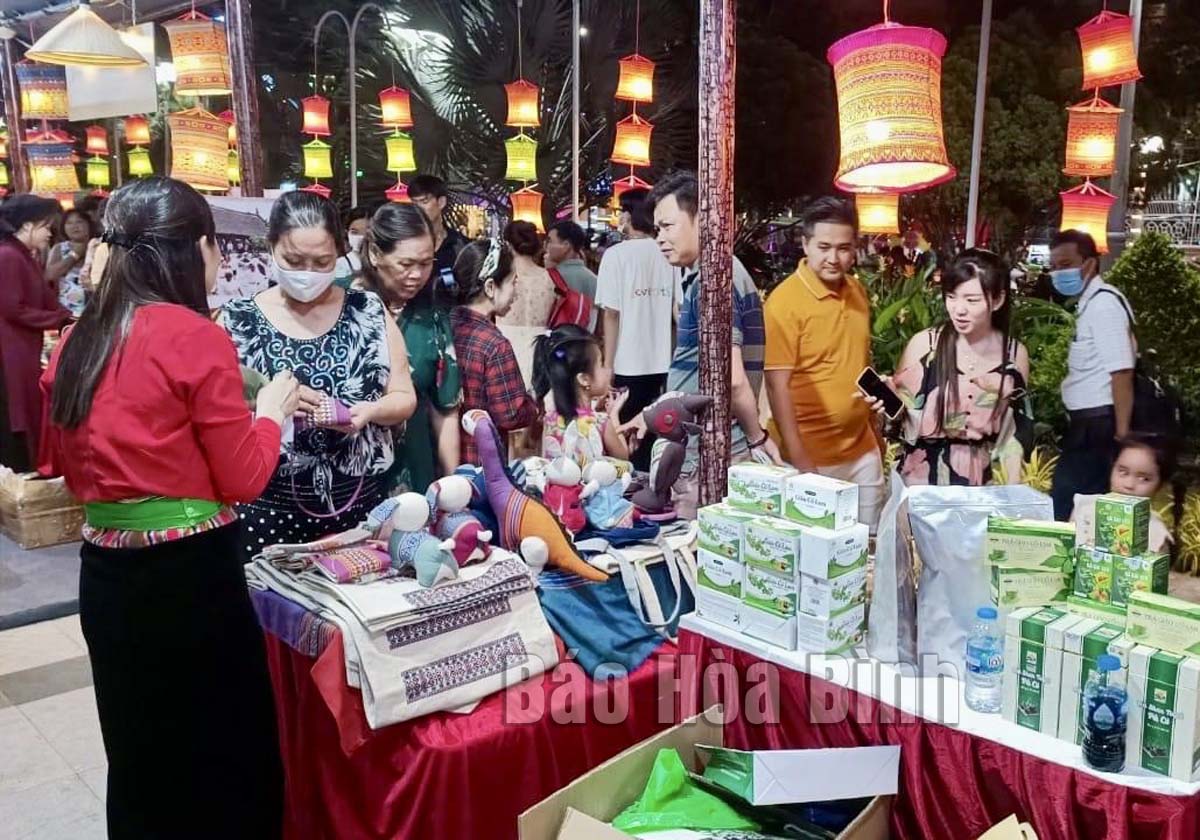 PA booth introducing and promoting tourism, cultural and OCOP products of Hoa Binh gains attention of tourists in Can Tho city.
Hoa Binh introduced its typical tourism products through brochures, leaflets and photos; together with provincial-level OCOP (one commune one product) products, which attracted the attention of thousands of visitors.
This was also an opportunity for the province to introduce and promote tourist attractions and cultural and tourism images, especially Hoa Binh lake national tourist area; and potential and advantages of its natural landscapes, photos of its people, and unique cultural traditions. The event also supported businesses in introducing attractive tourism services in order to expand their market, and typical products./.