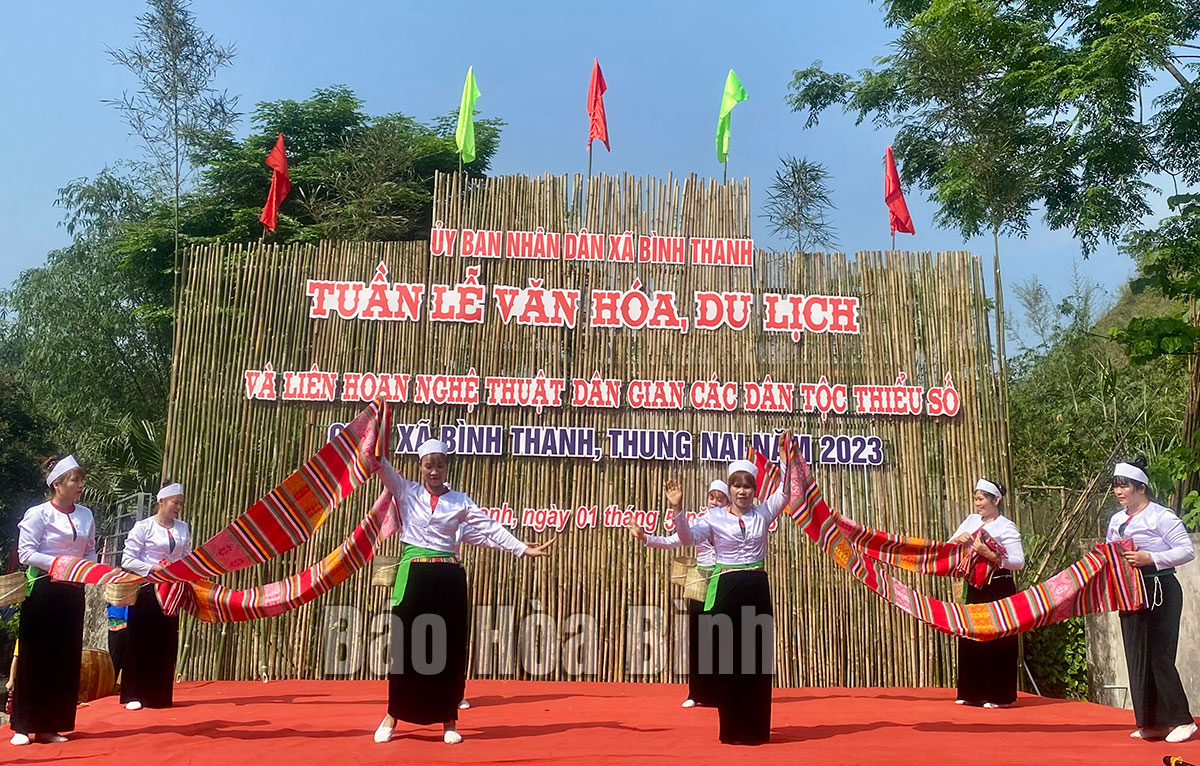 (HBO) - In 2 days (May 1-2), at the community touristm site in Mo hamlet, the People's Committee of Binh Thanh commune (Cao Phong) organized the weeek of Culture & Tourism Week the folk art festival of the ethnic minorities in the cluster of Binh Thanh commune, Thung Nai. It has attracted the attention of thousands of people and tourists inside and outside the district.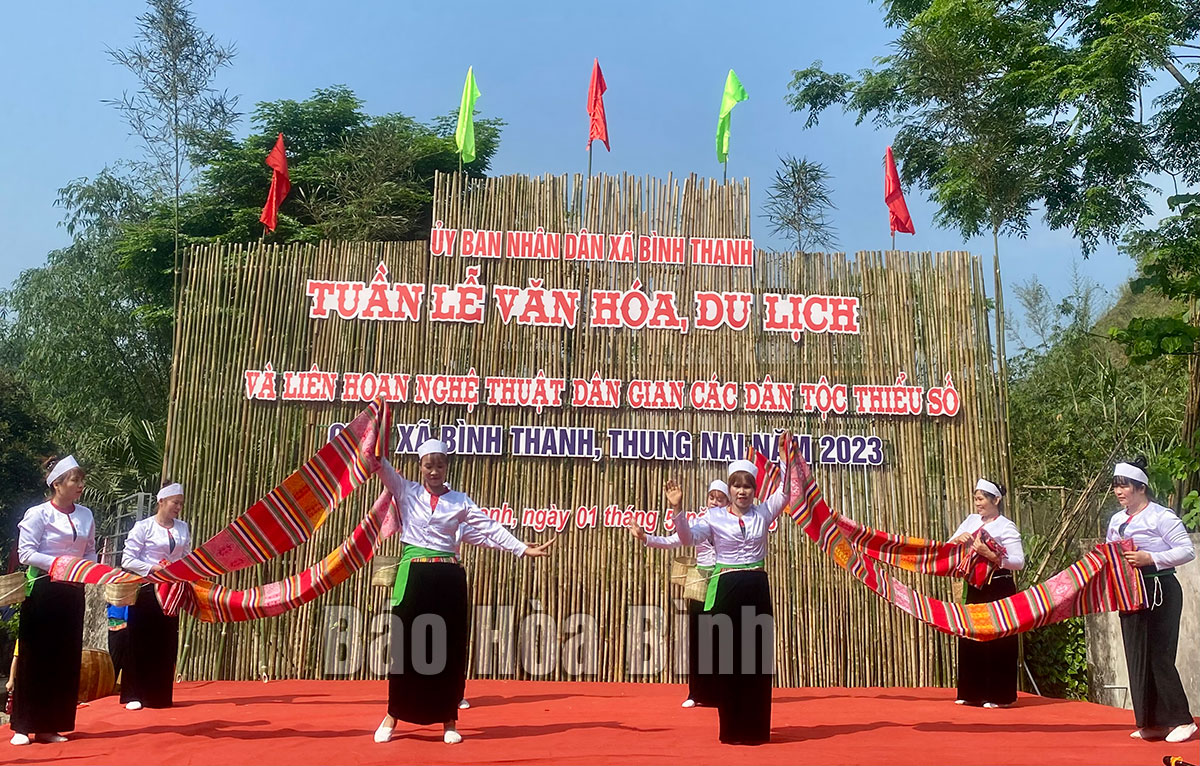 A special cultural performance at the week of Culture and Tourism in Binh Thanh Commune, Thung Nai (Cao Phong).
Binh Thanh is a commune in the lake area of Da river, having the provincial route 435 passing through, which is convenient for domestic and foreign tourists to visit. Currently, there are a number of businesses investing and promoting ecotourism, resort and community tourism activities. They are Lahills Hoa Binh joint Stock Company, MoraGroup joint Stock Company, BeruGroup joint Stock Company, and the Cooperative of the community tourism site in Mo village.
Within the framework of the Week of Culture and Tourism in the communal cluster, many programs and activities promoting tourism, tourism products, and honoring the traditional cultural values took place. The people and visitors can enjoy the special cultural and artistic performances of the folk art festival of the ethnic minorities in the cluster; the night of cultural exchange welcoming Binh Thanh commune when it met the new rural standards; the cooking contest "Warm and loving family meal" and the visiting stalls displaying products of the households doing community tourism.