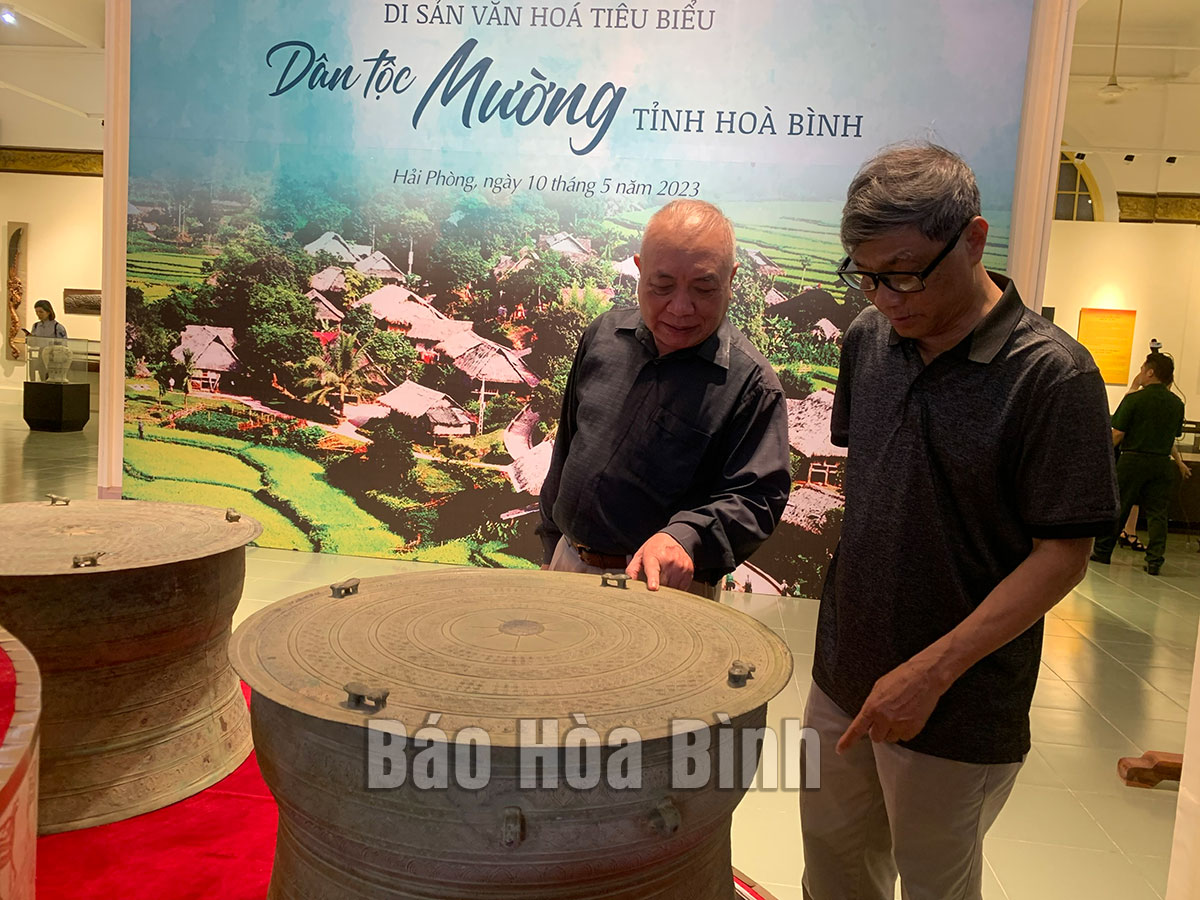 (HBO) – Residents in the northern port city of Hai Phong learnt about cultural heritage and traditional cuisine of the Muong ethnic group in Hoa Binh province through an exhibition held earlier this month at the Hai Phong Museum.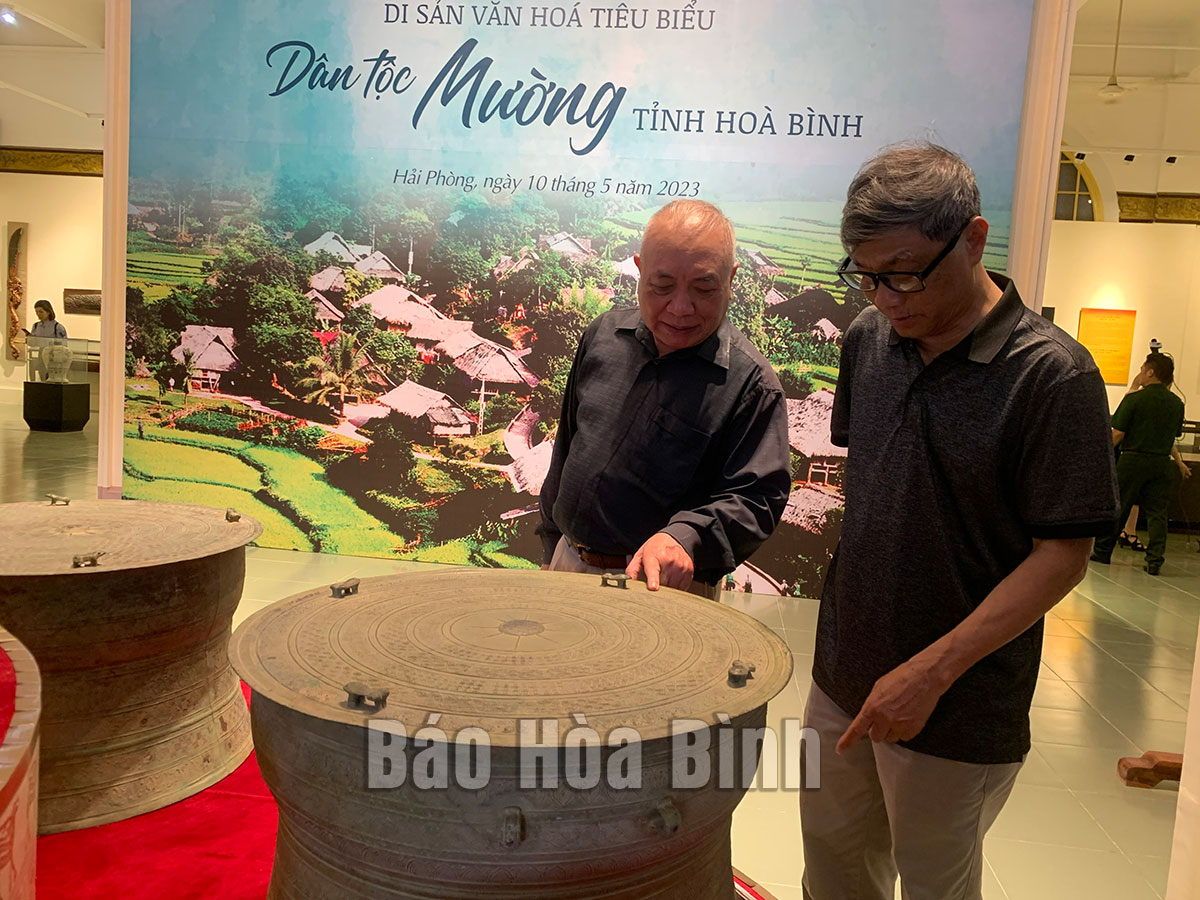 Visitors have a look at a bronze drum displayed at the Hai Phong Museum.
On display were documents and objects featuring the Muong group's cultural heritage. Visitors to the exhibition had a chance to explore the Muong people's cultural heritage that has won national recognition such as the art of playing gongs; Mo Muong - a job and also a performance practiced at funerals, religious festivals, and life cycle rituals by the Muong ethnic group; 'Doi' calendar; and Khai ha (going down to the field) festival.
The exhibition also introduced the Muong people's spoken and written language, folk literature, social customs, traditional festivals and performing arts. A range of cultural and art activities were held on May 10-11.
Nguyen Ba Thanh Long, deputy head of the Hai Phong antiquities association, said the exhibits present the core of the national culture, adding that this is the first event that sees the coordination between the two departments of culture and sports and the Hai Phong and Hoa Binh Museums.
It helped people understand more about local culture, while bringing Hoa Binh and Hai Phong closer through culture.
Bui Thi Niem, Director of Hoa Binh's Department of Culture, Sports and Tourism, highlighted Hoa Binh's diverse cultural heritage, which, she said has served as an impulse for the province's socio-economic development during the cause of reform and integration.
Tran Thi Hoang Mai, Director of Hai Phong city's Department of Culture and Sports, said the exhibition offered an opportunity to promote the unique culture of the Muong ethnic group in particular and Vietnam in general, thus contributing to boosting the tourism sector./.