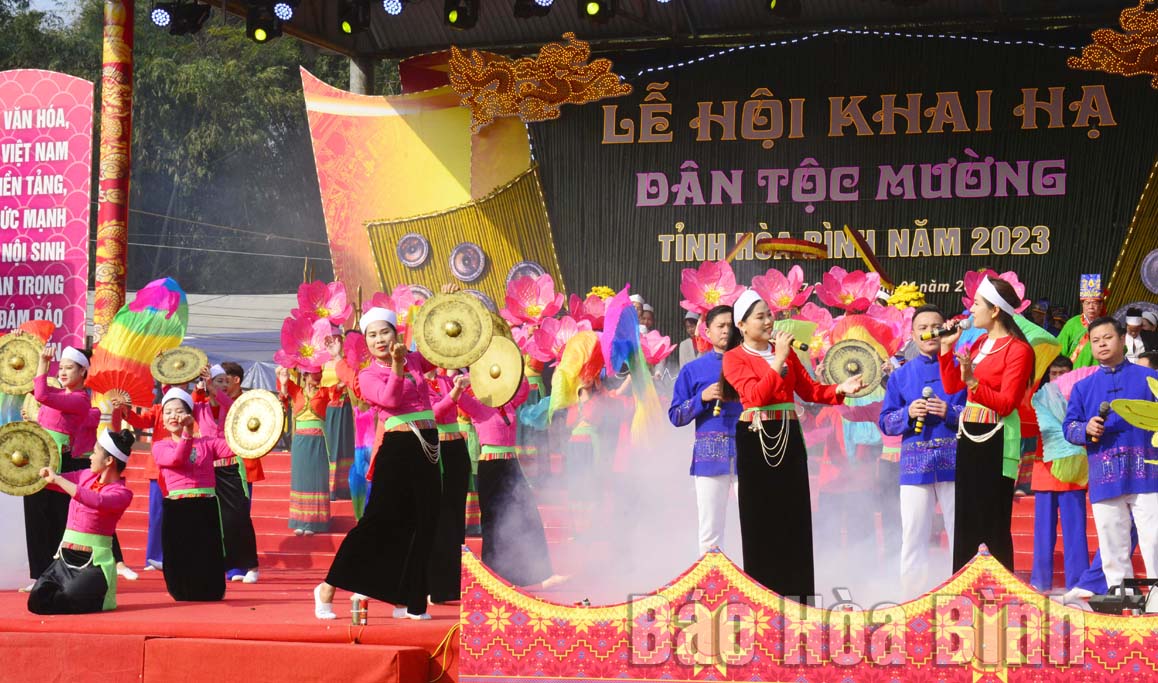 (HBO) - The Muong ethnic people make up more than 63% of Hoa Binh's population. Over the years, the province has placed special emphasis on preserving and promoting the cultural values of the group's unique cultural values.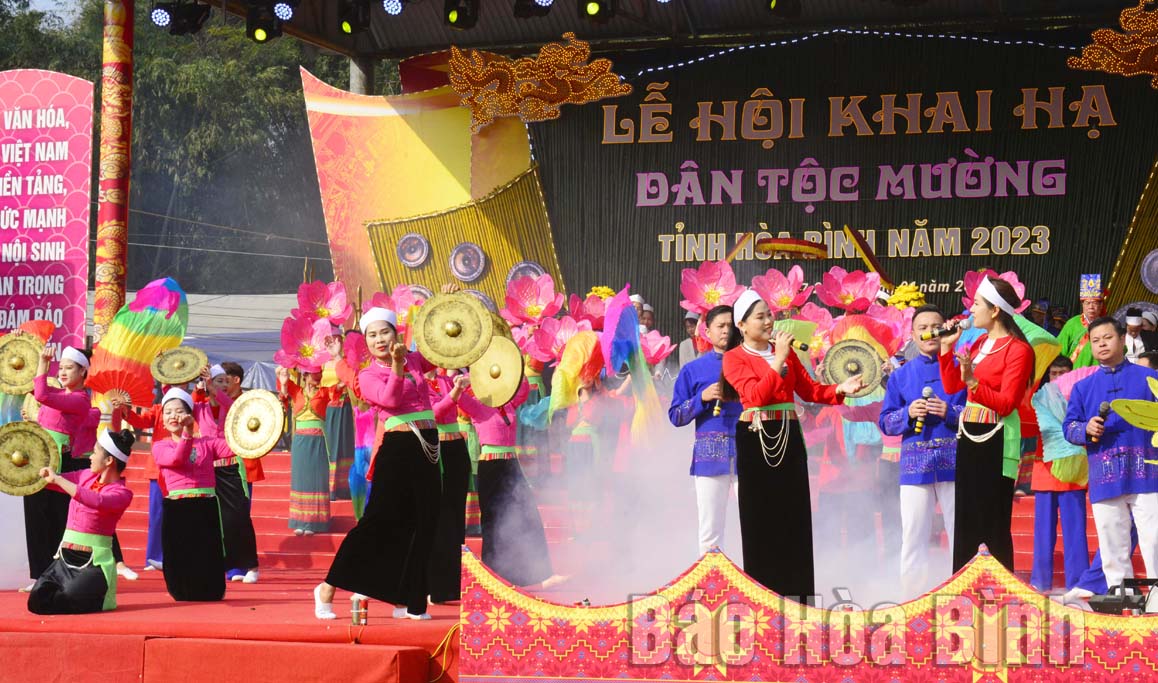 The 2023 Khai ha festival of the Muong ethnic group Hoa Binh has contributed to the preservation and promotion of the cultural values of the community.
The resolution of the 17th provincial Party congress highlights the preservation and promotion of the unique cultural identity of ethnic groups, and the mobilisation of resources to such cause connected with tourism development. Such efforts have so far achieved remarkable results.
The Khai ha festival of the Muong ethnic group in Hoa Binh, the biggest and oldest traditional folk event indispensable to the community on the occasion of the lunar new year, was held in early 2023, marking a highlight in the province's cultural events this year. In 2022, the festival was recognised as a national intangible cultural heritage by the Ministry of Culture, Sports, and Tourism.
Regarding intangible cultural heritage, numerous Muong cultural relics have been discovered within the province, such as ancient tomb clusters in Dong Thech, Kim Truy (Kim Boi), Lo hamlet (now Muong Lo hamlet), Luy hamlet (now Luy Ai hamlet), and Dong Bay (Tan Lac), among many other areas.
The value of Muong ethnic traditional stilt houses and clothing has also garnered increased attention in recent times. Muong gong art, featured prominently in the province's festivals, has been extensively invested in and expanded. In 2016, the art was included in the list of national intangible cultural heritage.
Additionally, the inventory of intangible cultural heritage for the purposes of preservation and promotion has been a focus. As a result, 267 Muong heritages of this kind have been documented.
Luu Huy Linh, Deputy Director of the provincial Department of Culture, Sports, and Tourism, said the urbanisation process, with building urban civilised lifestyle deeply penetrating into the life of the Muong people, has both positive and negative impacts. Many traditional cultural values are at risk of distortion, or even disappearing from the Muong community's life.
The department has proposed the province develop a project for preserving and promoting the cultural values of the Muong ethnic group and the Hoa Binh Culture for 2023-2030. It also aims to promote and introduce the region and the people of Hoa Binh, and develop unique tourism products to attract domestic and international tourists, contributing to the province's socio-economic development in the near future.