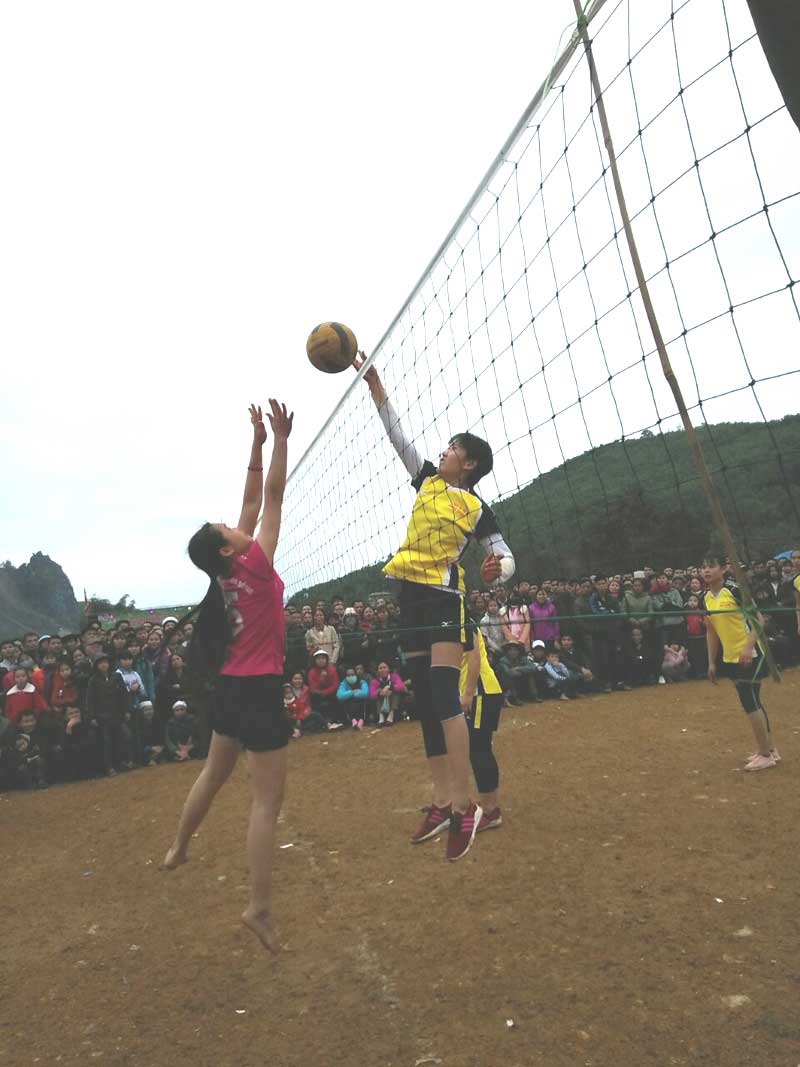 (HBO) - In recent years, the sports movement of Binh Son commune (Kim Boi district) has developed, increasingly spreading widely to each hamlet, attracting a large number of people to participate in many different sports.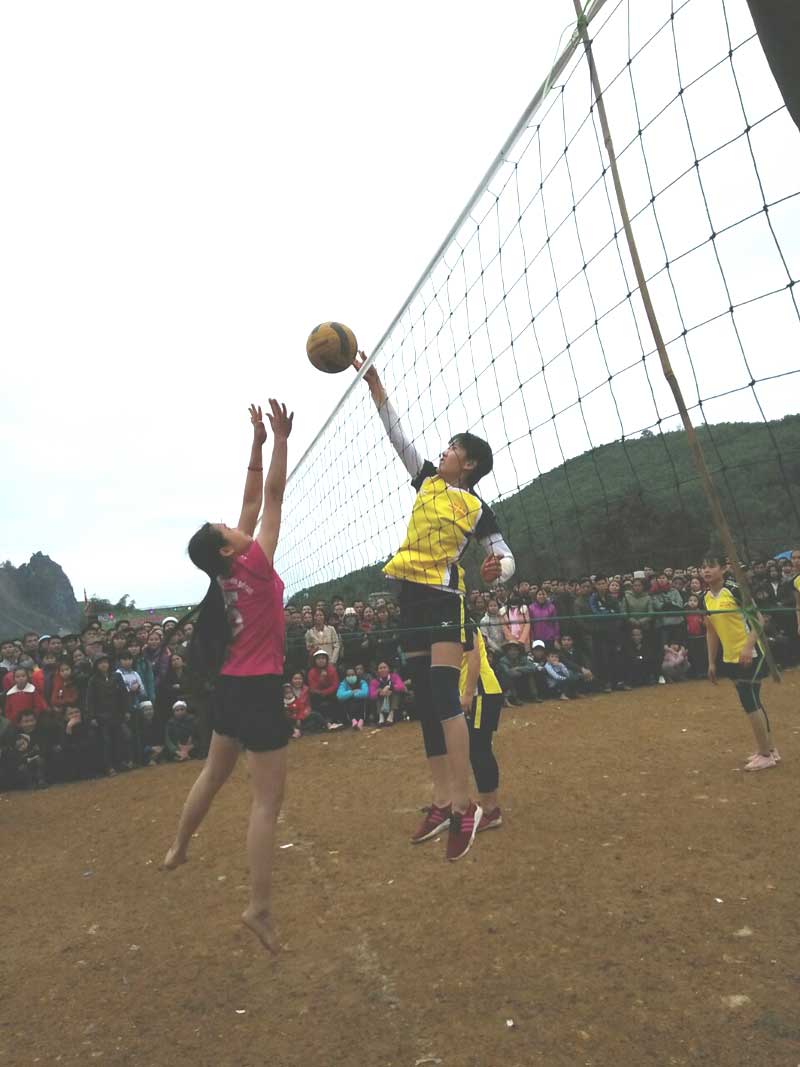 The women's volleyball team of Binh Son commune (right) competed at the Muong Dong Festival in 2019.
People in Binh Son commune mainly focus on easy-to-play, low-cost sports such as volleyball, football, walking... In the late afternoon or early morning, in the sports ground of the hamlets easily meet people to practice sports. Depending on the age, interests, each person selects a suitable sport to practice. Young people usually play volleyball, football, badminton and elderly people walk...
To promote the development of sports and physical movement, the commune organizes sports tournaments on holidays, new year and anniversaries. In which, a number of tournaments have become an annual tradition such as sports to celebrate the Party and Spring, March 26, March 8...
Currently, the Binh Son commune has 4 playgrounds, but all of which are not up to the standards and not enough to serve the needs of the people to practice. Therefore, people in the hamlets have created spontaneous playgrounds to practice. Although facilities and equipment for training are still difficult, but it do not affect the sports passion of everyone. Up to now, the whole commune has over 1,300 people regularly participating in physical training and sports, 309 sports families; 11 sports clubs, including 2 volleyball clubs, 4 football clubs, 1 badminton club, 4 nursing clubs for the elderly, 12 steam volleyball teams.
Ethnic sports such as crossbow shooting, tug of war, and push stick are also paid attention, contributing to preserving and promoting the cultural values of the nation.