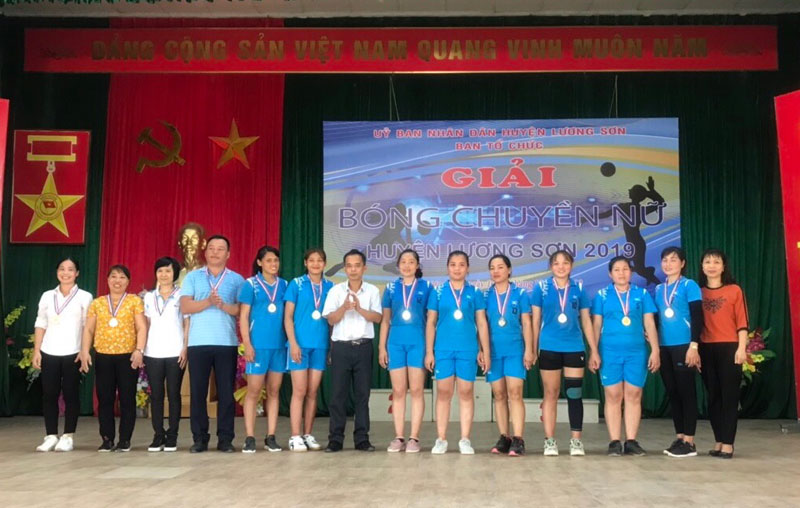 (HBO) - The Women's Union of Luong Son district cooperated with the district center for Culture, Sports and Information to organize the women's volleyball tournament in 2019. This is one of the activities to welcome Vietnam Women's Day (October 20).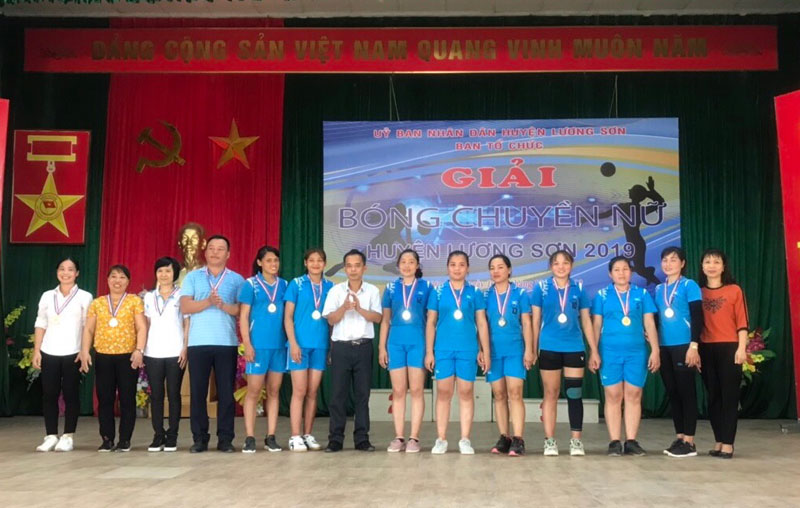 The first prize was awarded to the Cu Yen women's volleyball team.
Luong Son district women's volleyball tournament in 2019 with the participation of 198 athletes from 18 commune and town units. With the format of competing in the round, selecting the high-performing team into the round in the competition, the athletes of the teams competed vigorously and fiercely in each match.
The tournament attracted thousands of fans who cheered, encouraged and created an atmosphere of excitement. This is also a healthy playground for officials and members to participate, contributing to attract and gather women to participate in the association. Results: The organizers awarded 1 first prize, 1 second prize, 2 third prizes and a consolation prize.