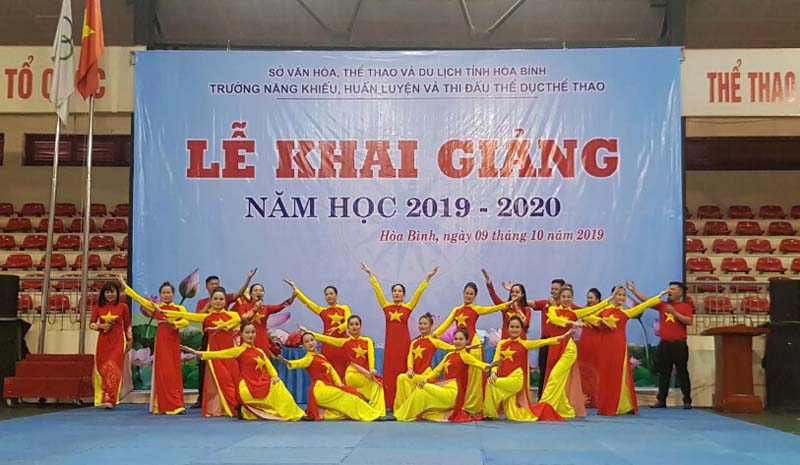 (HBO) - At the Provincial Gymnasium, the Gifted School for Training and Sports Competition has just held the opening ceremony of the new school year 2019-2020.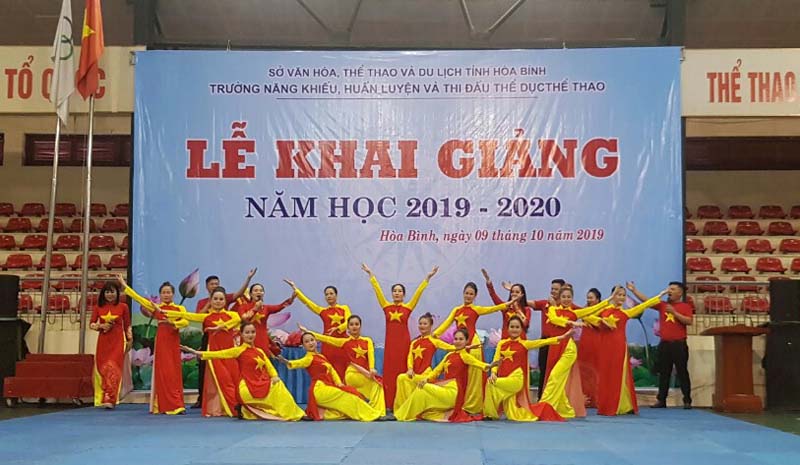 The entertainment shows celebrating the start of the new school year.
The school year 2018 - 2019 is the school year to implement the Decision No. 2928/QD-UBND dated on December 14, 2018 of the People's Committee of the province on merging the two units of the Center for Training and Sports Competition and the High Gifted School for Sports and Physical Training, renaming to The Gifted School for Training and Sports Competition of Hoa Binh Province.
During the last school year, the school trained 100 students, practicing in 7 sport gifted classes, including: Bicycle, athletics, weightlifting, boxing, pencaktSilat, karate and taekwondo. The training results are as follows: There are 33% of excellent students, 40% of good students, 27% of average students in the sports gifted classes. The school has advised the leaders of the Department of Culture, Sports and Tourism to select 9 high-performance athletes competing for the provincial team, to select 180 tuns of athletes to compete in 22 regional and national sports tournaments, getting 34 gold medals, 25 gold medals and 18 bronze medals. Two cyclists were summoned to the national team. Four athletes have got the title of the national champions and 7 athletes have been recognized as the national athletes at level I and so on.
In the school year 2019-2020, the school welcomes 42 new students, getting the total number of students of 100 in 7 gifted and selected classes. They have been training 15 high performance athletes to compete in the province. This is also a particularly important school year for the implementation of the Project "Developing high-achievement sports in Hoa Binh province in the period of 2018-2020 with a vision to 2030". The academic school year focuses on management, training, enrollment, high-performance sports training and selection of athletes for long-term training to compete in the 9th National Games, 2022.