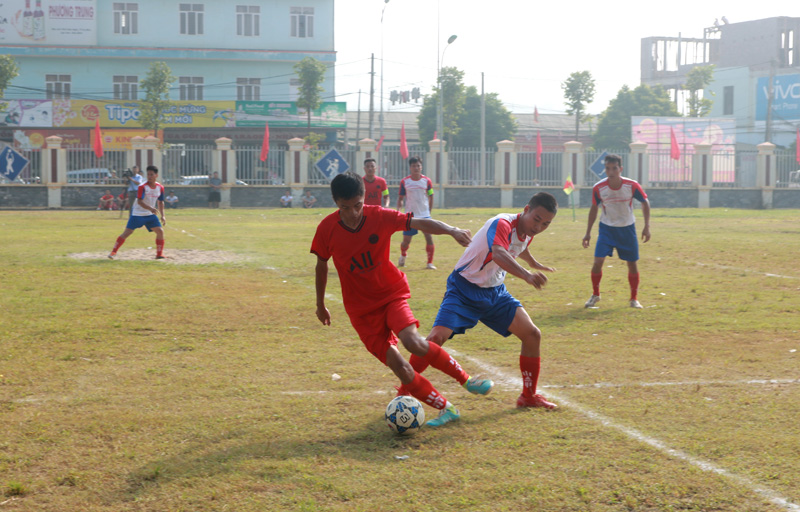 (HBO) - In recent years, football has gradually become a favorite sport among the young people in the province. The Seven-Person Football Championship in 2019 is considered to have high professional quality, attracting the attention and encouragement of the public.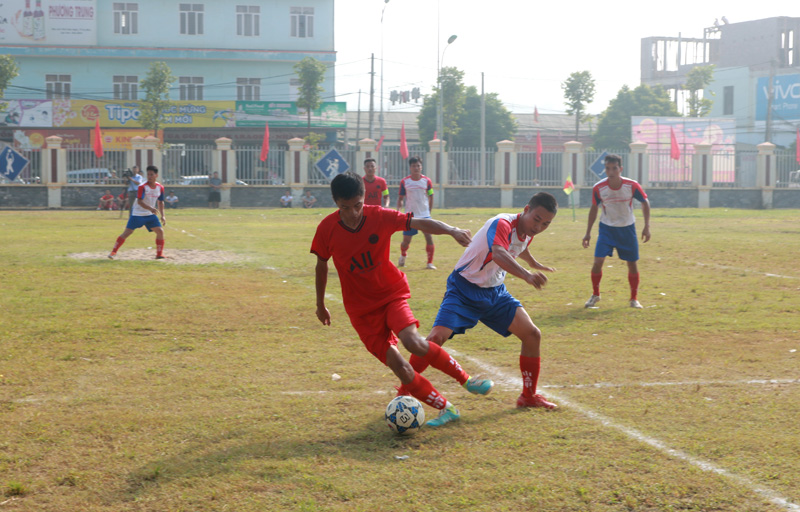 The competition between Cao phong and Lac Son district.
The tournament is an opportunity for football players and people who love football to have the opportunity to interact, learn and train their health, contributing to the development of football in particular, the movement of physical and sports training and general and responding to the campaign "All people do the physical training following the example of great Uncle Ho".
Nearly 180 players and coaches from 11 units in the districts, the city and the provincial police took part in the Seven-Person Football Championship in 2019. The organizing committee has divided the teams into 3 groups, playing in a one round to choose the best 3 teams of the groups and one second team with the highest scores to attend the semi-finals. The two winning teams would be selected for the final match for the first and second prizes. The two lost teams would play for the third and consolation prizes.
In order to recruit the best players to participate in the provincial football tournament and contribute to improving the professional quality for the tournament, some districts, including Lac Son, Da Bac, Lac Thuy, Yen Thuy, Cao Phong, Tan Lac, Mai Chau, Hoa Binh City, organized a seven-person football tournament. The tournaments at the district level competed enthusiastically and attractively. The typical tournaments are the seven-person football tournament in Lac Thuy district with the participation of over 200 players from 14 units in the communes and the town in the district. Hoa Binh City organized a tournament attracting nearly 150 players from 11 units from the communes, the wards ...
The provincial Seven-Person Football Championship took place from September 17th to 22nd, at the Lac Son district stadium. The tournament attracted a large number of fans from the districts and the city, who enthusiastically cheered for their teams, creating a vibrant and exciting atmosphere.
Mr. Luu Huy Linh, the Deputy Director of the Department of Culture, Sports and Tourism assessed that the board of referee conducting the matches met the professional requirements. They were objective, fair and accurate. Six days of fierce competition with 19 matches, the players performed their best, giving the audience compelling and dramatic matches, satisfying the expectations of the fans.