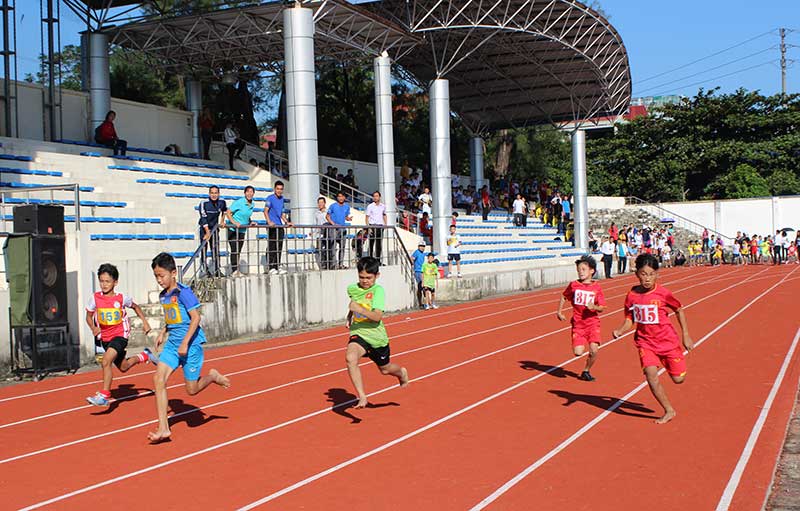 (HBO) - The Department of Education and Training organized the Athletics Tournament of the 8th Phu Dong Festival, 2019.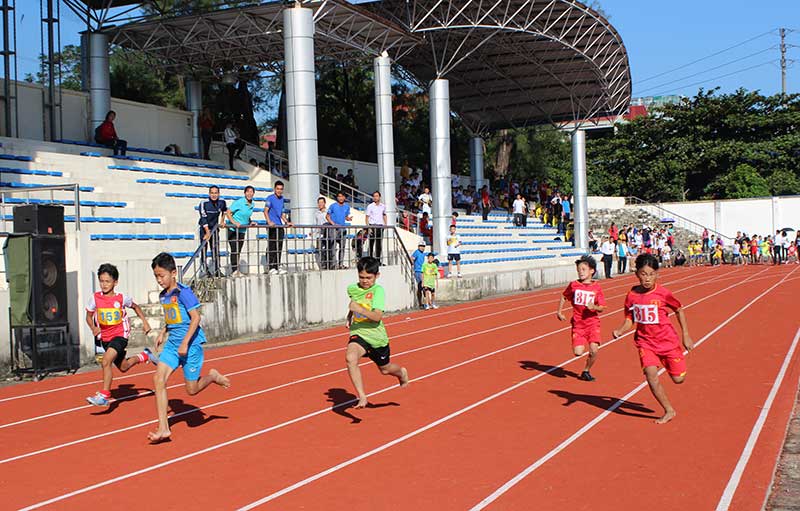 The athletes are competing in the content of 60m for the primary schoolboys.
There were 315 athletes from 11 education and training department of the districts, 2 boarding schools for ethnic minority and 14 high schools participating in the tournament. The tournament was organized with a view to promoting the movement of physical training following the example of the great Uncle Ho, the regular practice and competition in sports in general and athletics in particular. At the same time, the forces attending the 9th National Phu Dong Festival, 2020 will be selected.
After 1 day of the exciting competition with the spirit of honesty, nobility and solidarity, the Organizing committee awarded 22 sets of medals to the individuals with the outstanding achievements.
The organizers also awarded 2 first prizes, 2 second prizes, 4 third prizes for the whole delegation, 2 first prizes for the whole delegation to the Department of Education and Training of Hoa Binh city and Nam Luong Son High School.