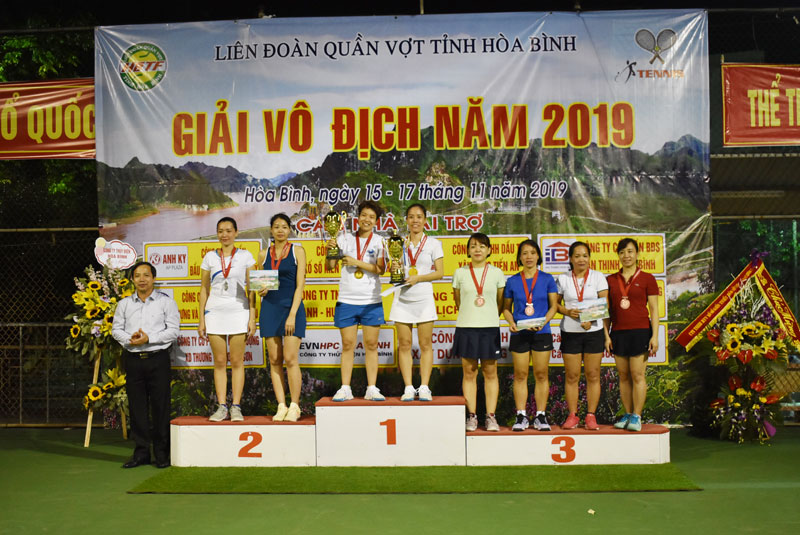 (HBO) - The Provincial tennis Federation has collaborated with the Department of Culture, Sports and Tourism to organize the 2019 Provincial tennis Championship. There are 129 athletes from 19 tennis clubs in the province participating in the tournament.
The teams compete in 6 events, including: 35 year-old male doubles, 36-42 year-old doubles, 43-48 year-old doubles, 49-55 year-old doubles, 56 year-old doubles and doubles.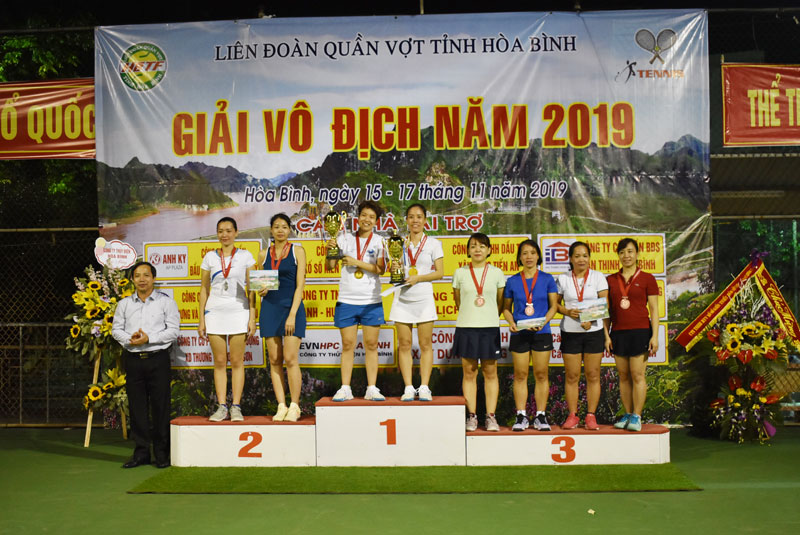 The chairman of the Provincial tennis Federation awards prizes to the athletes.
The provincial tennis championship is an annual tournament aimed at creating conditions for athletes to have the opportunity to compete, improve their professional qualifications, exchange experiences and strengthen solidarity. At the same time, promoting the sports and physical movement of Hoa Binh province is growing.