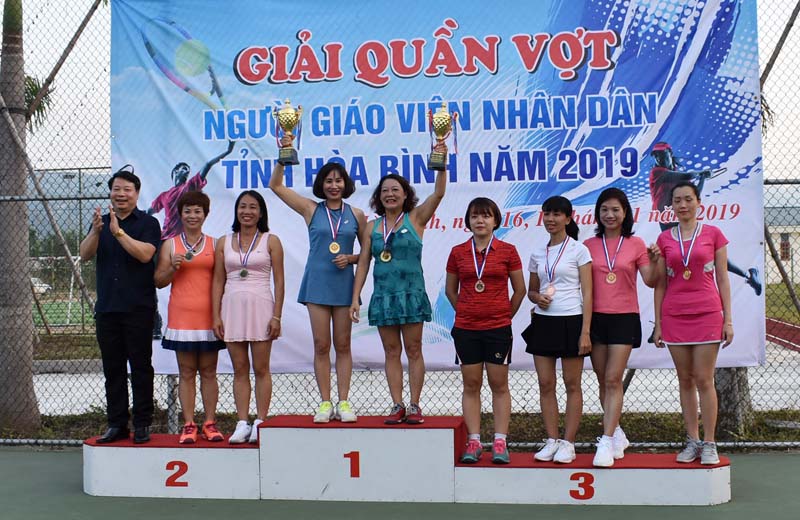 (HBO) - Celebrating Vietnam Teachers' Day November 20, in 2 days (November 16-17, November), the Department of Education and Training in coordination with the provincial Police Department held the Hoa Binh People's Teacher Tennis Tournament 2019.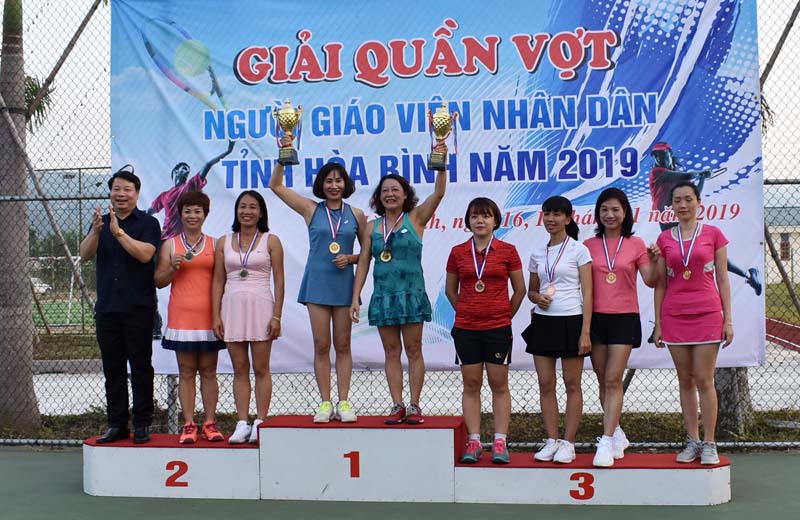 Organizing committee awarded prizes to the woman athletes.
Participating in the tournament, there were 50 athletes from 3 district, city and provincial Departments of Education and Training, 6 high schools, 1 college, 1 provincial continuing education center, the provincial Police Tennis Club, the Da Bac Club tennis.
After 2 days of exciting competition, the organizers awarded prizes to high-performing athletes.