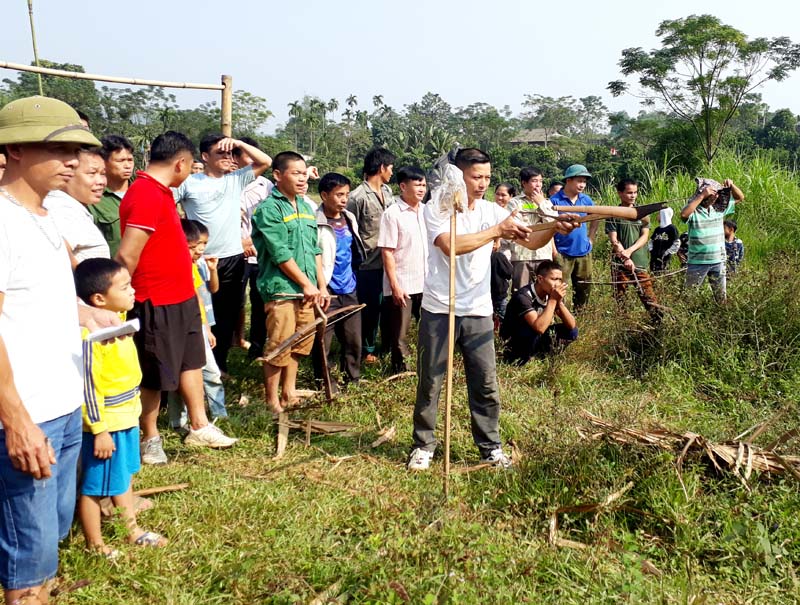 (HBO) – The Great National Solidarity Festival went vibrant in Hoa Binh province with a series of activities, including traditional sports like crossbow shooting, nem con (throwing a colourful ball through a ring), and tug of war.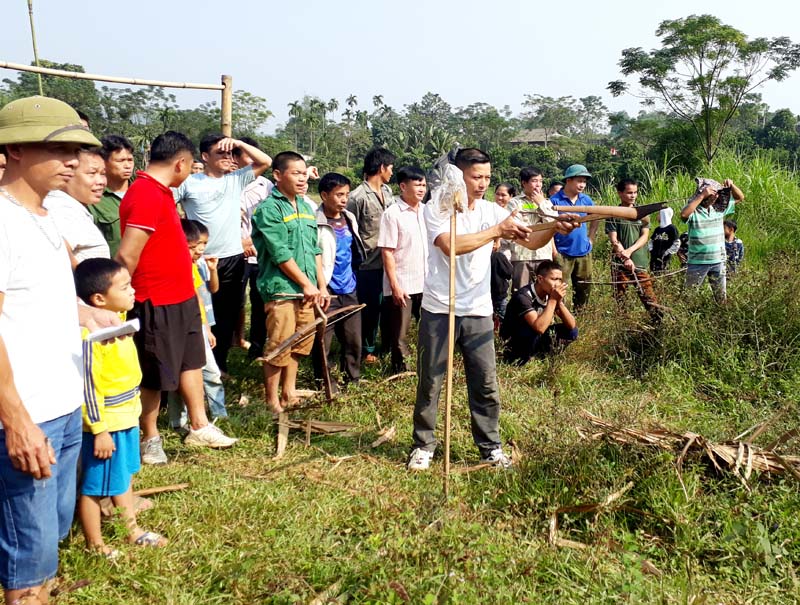 like other rural areas in the province, locals in Ren hamlet, Tan Lac district's Gia Mo commune organise a crossbow shooting contest during the great national solidarity day.
The festival, which in full swing in November, was described as an important event in each village, helping strengthen the national solidarity bloc. Sport activities have been an indispensable part, and become a highlight of the festival for years.
Besides volleyball, which has been favoured in many residential areas, traditional sports and folk games were added in this year festival's activities.
According to Bui Van Bu, Chairman of the Fatherland Front Committee in Gia Mo commune, Tan Lac district, the festival creates an opportunity for the locality to preserve traditional cultural values. The Fatherland Front Committee always encourages the organisation of sports competition, and traditional games of Muong ethnic people.
Several hamlets also held gong performances, he added.
The activities were also held in Tan Lac district's Do Nhan and Lo Son commune, and some remote and mountainous communes in the district.
Together with large festivals in the year like Lunar New Year, Tet Doc Lap (Independence Tet), the great national solidarity day has become an important event of villages across the province. It helps enhance solidarity, trigger patriotism, and improve spiritual life of local people, while giving a good chance for the province to promote and protect traditional cultures.