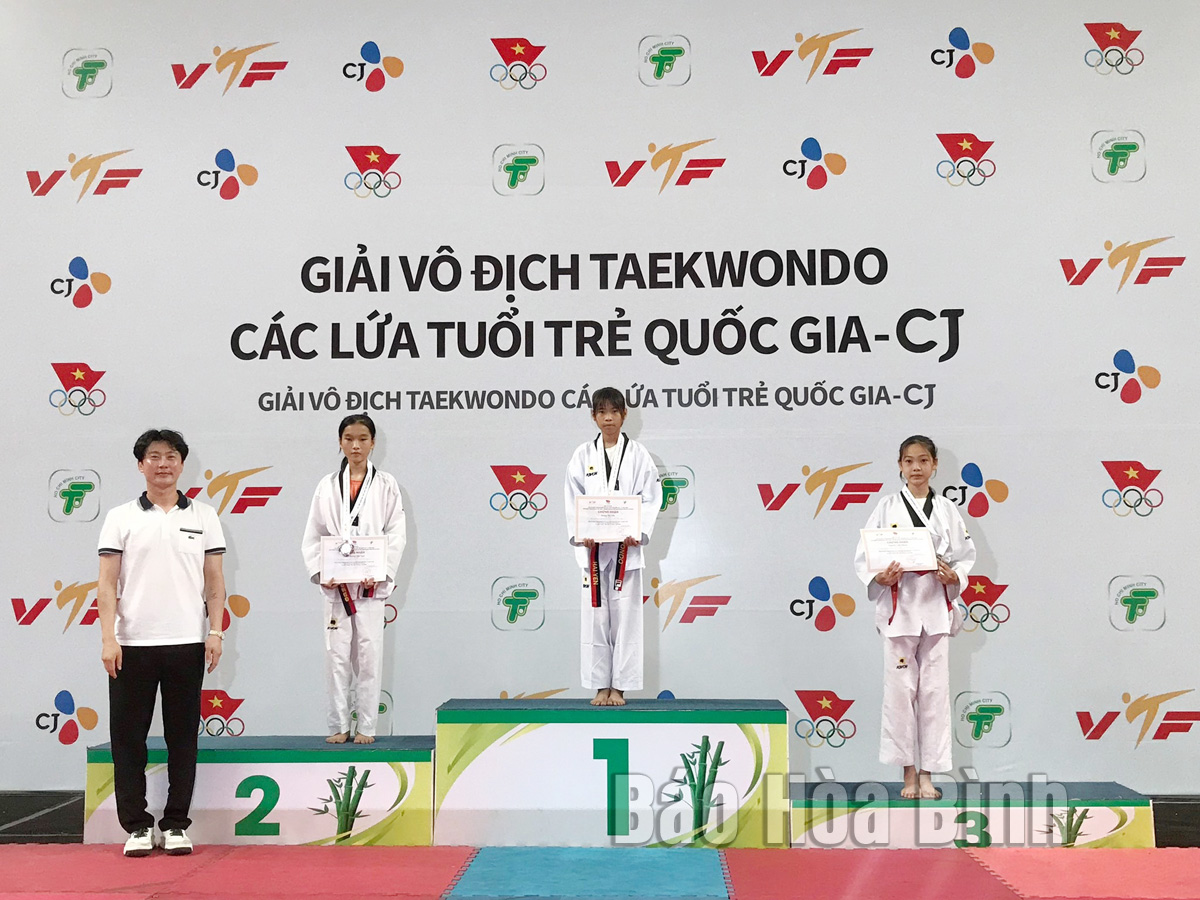 (HBO) From July 4-14, at the Gymnasium of Military Zone 7, Ho Chi Minh City the National Youth Taekwondo Championship - CJ in 2022 took place. The tournament attracted the participation of nearly 1,000 athletes from 45 units from the provinces, the cities and branches all over the country.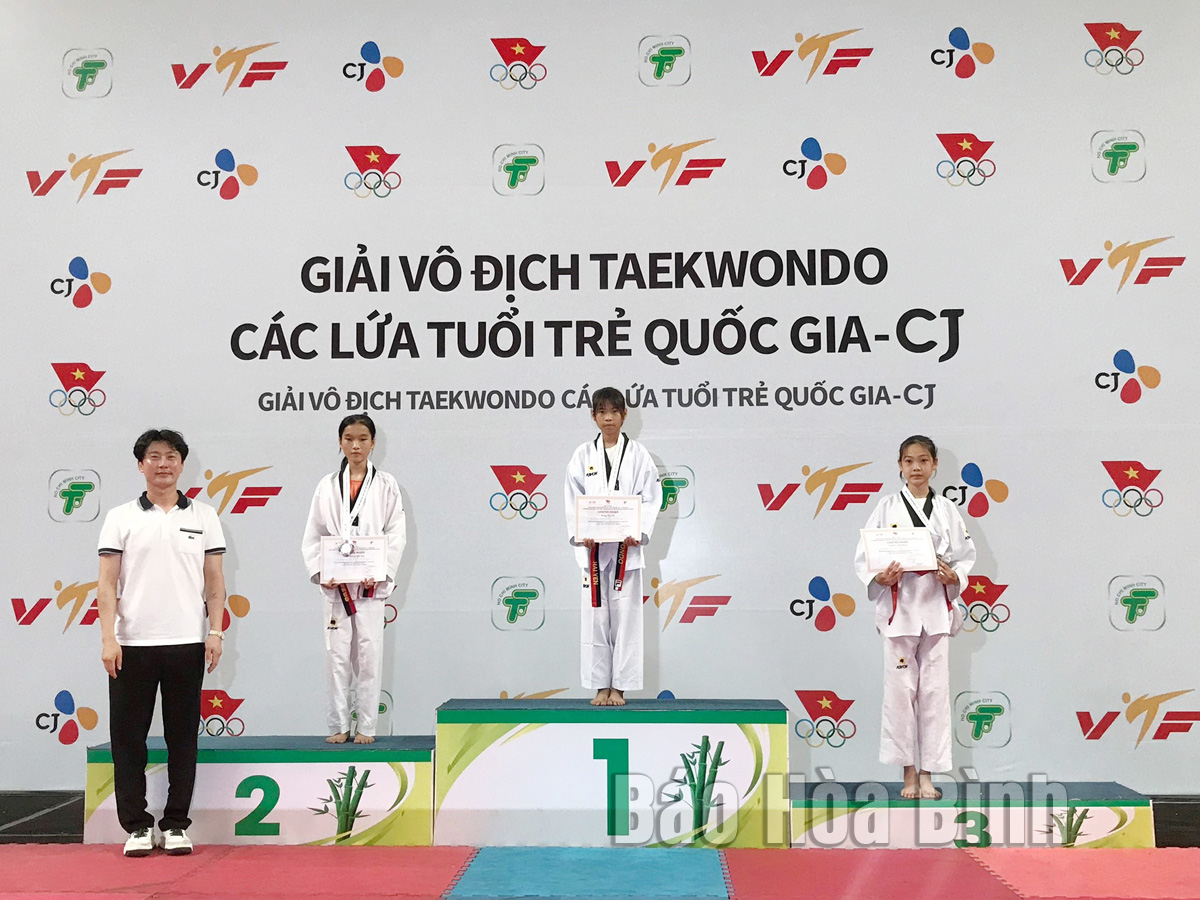 The organizing committee were awarding the gold medal to Ms. Hoang Hai Yen from Hoa Binh delegation.
There were 7 athletehs from the Sports Delegation of Hoa Binh province participating in the tournament (5 men, 2 women). They are all the students from the Provincial Gifted School for Training and Sports Competition and 2 coaches.
After 2 days of competition with the highest spirit of determination, our province's athletes won a total of 4 medals, including 1 gold medal of the athlete Hoang Hai Yen in the women's 29kg weight class; 1 Silver medal of the athlete Bui Chien Thang in the men's 65kg weight class; 2 bronze medals of the athletes Dinh Cong Diep in the men's 49kg weight class and Bui Thi Hong Loan in the women's 59kg weight class.