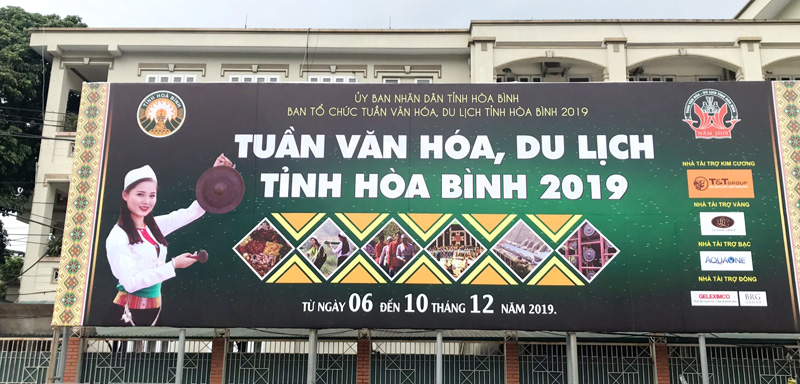 (HBO) - From 6-10 December, there will be a large-scale political and cultural event in Hoa Binh province - Cultural and Tourism Week in 2019.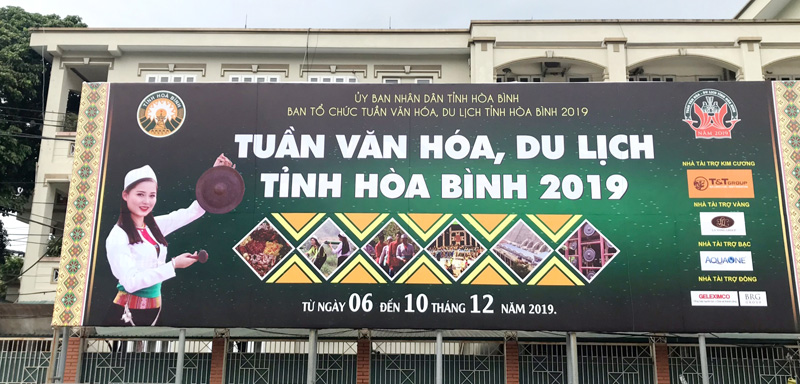 Panels promoting the Provincial Cultural and Tourism Week 2019 have been set up in the main roads of Hoa Binh City.
The opening ceremony of the Week will take place at 19:00 on the 6th of December at Hoa Binh Square with a special art program with the theme "Hoa Binh - Land of epic". The art program lasted for 60 minutes on a spectacular stage with a special performance introducing Hoa Binh's unique cultural features, landscapes, tourist attractions and ending with the performance of Muong gong.
After the opening ceremony, on December 7, there will be a lot of attractive programs such as the opening of the "Hoa Binh - Human country" art festival, which will display 200 typical art photo.
On the same day, at the Fair Exhibition Center of Hoa Binh province, there will be Food Festival and traditional craft show. The highlight of the program is the display of food stalls and food competitions. In particular, it is expected to set a record of the most unique tray of leaves in Vietnam.
On December 8, at the Cultural House of Ai hamlet, Phong Phu commune (Tan Lac district), an exhibition and demonstration of intangible cultural heritage typical of ethnic groups in Hoa Binh province will take place.
Especially, on the evening of December 9, at the Provincial Cultural Palace, the most expected event will be held: The final of the The Beauty contest of Muong land.
On December 10, at Hoa Binh Tourism joint Stock Company will take place Hoa Binh tourism product development conference.