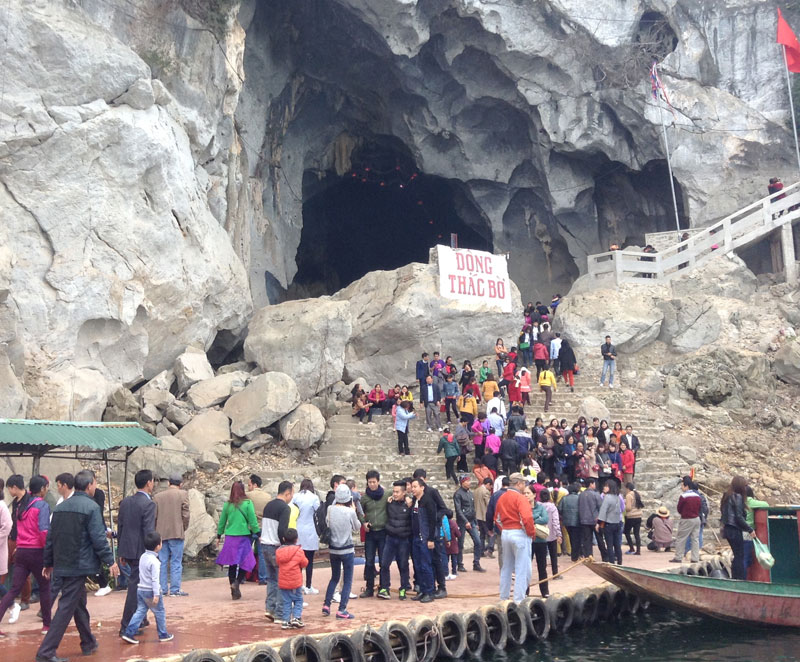 (HBO) - The Culture and Tourism Week Hoa Binh - 2019 is underway from December 6-12, aiming to promote cultural values, and the beauty of local landscapes and people. On the occasion, Chairman of the provincial People's Committee Bui Van Khanh gave an interview to Hoa Binh Newspaper on the target and significance of the event, as well as expectations for it.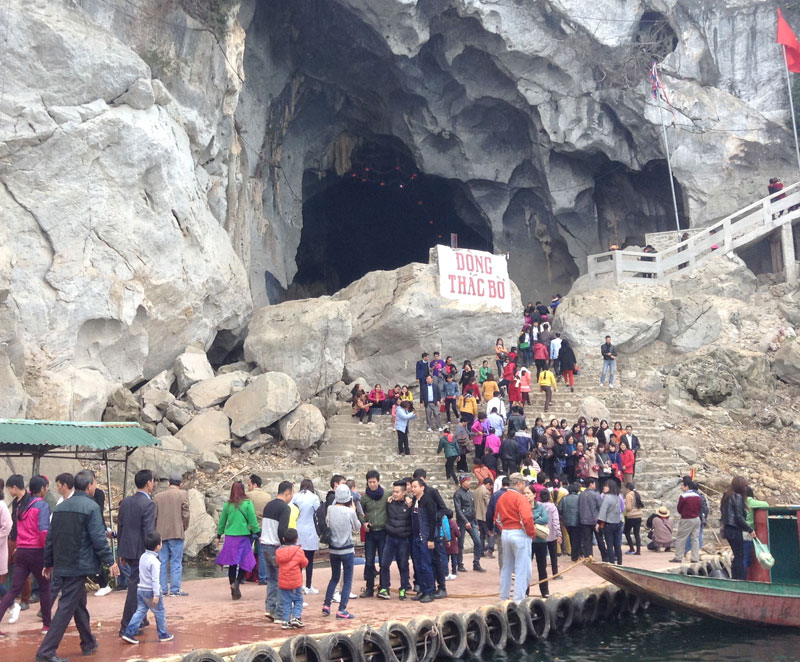 Chairman Khanh affirmed that this is a large-scale political and culture event of Hoa Binh province, aiming to introduce and honour the local cultural characteristics, the values of the local culture, land and people of Hoa Binh as well as of national cultural heritage in the province. It also creates a space for artists to meet and exchange experience, thus contributingto raising public awareness of the importance of conserving the traditional culture values of ethnic groups in Hoa Binh province and adjacent localities.
Another important goal of the event is to promote tourism potential and strengths of Hoa Binh, thus attracting more investment to this field, contributing to the locality's socio-economic development.
With its advantages of geographical position and potentials, in recent years, Hoa Binh has paid due attention to attracting investment for tourism development, Khanh said.
According to Khanh, in December 2016, the provincial Party Committee's StandingBoard issued Resolution No. 10-NQ/TU on tourism development in Hoa Binh province to 2020, with a vision to 2030.
The provincial Party Committee also issued a decision assigning specific tasks to provincial leaders in implementing the locality's key projects, including tourism investment projects.
The provincial People's Committee has built and effectively implemented the project on tourism development to 2020, with a vision to 2030, he said.
Hoa Binh has so far developed many attractive and unique tourism destinations such as Hoa Binh lake tourism site, Lac - Mai Chau village, Kim Boi mineral water spring, Tien pagoda in Lac Thuy district, the Rong (Dragon) mountain cave complex in Cao Phong district, Chua Thac Bo temple, and golf courses.
However, Khanh said that these results, though encouraging, have yet to match the locality's potential and strengths.
Featuring a wide range of attractive activities, the five-day Culture and Tourism Week is hoped to attract domestic and foreign tourists, Khanh said, adding that representatives from a number of foreign embassies in Vietnam are also attending the event.
The event provides good opportunities for local enterprises and people to introduce new products, thus promoting investment, trade and tourism cooperation, gradually building the province's tourism trademark as an attractive and friendly destination, towards enhancing Hoa Binh's position and image both in and outside the country, the Chairman of the provincial People's Committee said./.