(HBO) - Hoa Binh tourism has become attractive to tourists because of its beautiful scenery and unique ethnic culture. Not far from Hanoi capital, only about 70km is to Hoa Binh city, so it is convenient for tourists to travel to the tourist destination in Hoa Binh province.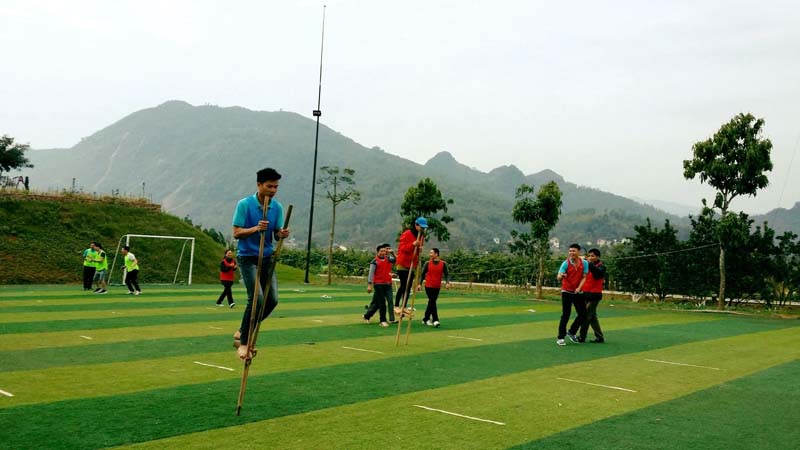 An Lac Ecofarm Resort, Vinh Dong Commune, Kim Boi District.
In Hoa Binh city, tourists can visit the beautiful scenery at Hoa Binh hydroelectric project. The space on the hydroelectric dam also attracts a large number of tourists inside and outside the province to see Hoa Binh lake or the whole city along the banks of the Da River and save commemorative photos on the statue of Uncle Ho.
From the city center, tourists travel about 5 km to Bich Ha harbor or 20 km to Thung Nai harbor to admire the scenery of Da River lake and visit Chua Thac Bo temple. Here, visitors are satisfied with local dishes such as river fish, hill chicken.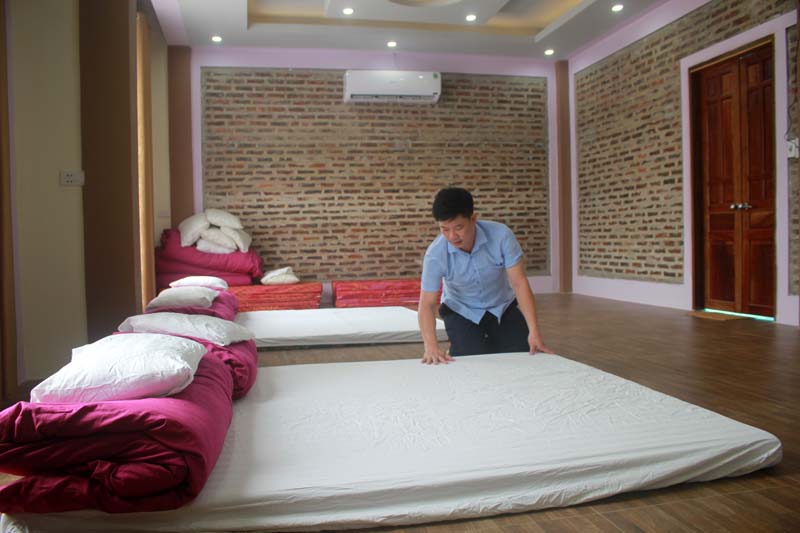 Lac village in Chieng Chau commune, Mai Chau district.
Tourist site of Lac village in Mai Chau district is one of the choices of tourists during the New Year holiday. Mr. Ha Cong Hoi, owner of homestayHieu Hoi in Lac village, Chieng Chau commune, Mai Chau district said: This room price on this occasion I still keep stable as usual, 800,000 VND per wooden floor house accommodating 30 people and 1,700,000 VND per floor house accommodating 30 people.
At Mai Chau HideAway Resort in Tan Mai Commune, Mai Chau District, the room rate is at 2,280,000 - 3,900,000 VND per room depending on the type.
In Vinh Dong commune, Kim Boi district, An Lac Ecological Farm and hot mineral spring with the name An Lac Ecofarm located in the middle of the mountains of Muong Dong land is also one of the new and attractive destinations. Tourists come here will be free to visit in spacious space, immersed in nature. Many outstanding landscapes and services in An Lac such as bathing in mineral water, collective recreation activities at the playground... and experiencing beautiful, luxurious and comfortable space at reasonable prices
Ms. Bui Thi Hien, An Lac Resort Manager, said: During the weekends before and after the New Year holidays, guests have booked almost fully rooms. Room rates at the weekend are 1,850,000 VND per double room and 4,300,000 VND per dormitory room, the price of the week will be reduced by 25% and surcharges on holidays and New Year 10% of the room fee.
In addition, visitors can go to other tourist destinations such as Serena resort, mineral spring resort in Kim Boi district; besides Lac village, there is Pom Coong village, white stone pass or Ba Khan commune in Mai Chau district...
Surely, when choosing Hoa Binh as the destination for this New Year holiday, with many attractive destinations, visitors will have relaxing and interesting experiences with relatives and friends.