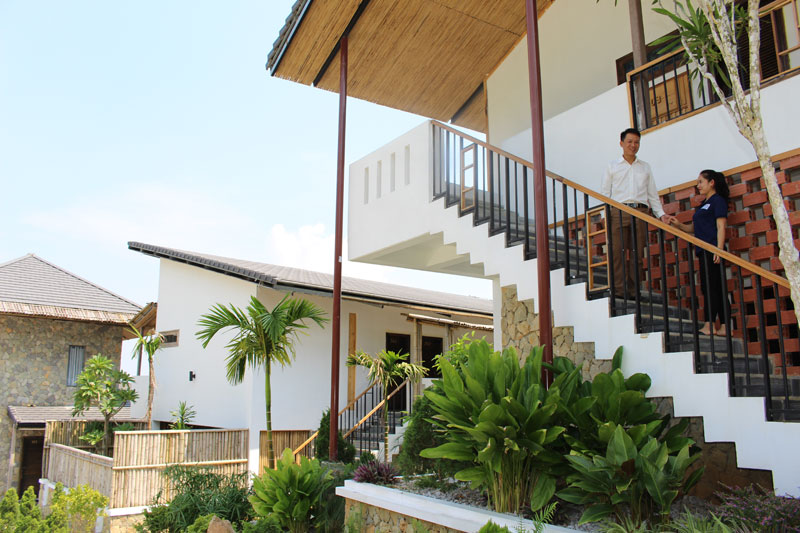 (HBO) - Mai Chau district is famous for the beautiful natural scenery and the peace of the villages of Thai, Mong, Muong people. Mai Chau district also attracts tourists by the poetic Hoa Binh lake. Besides, Mai Chau district always preserves the cultural identity of ethnic groups.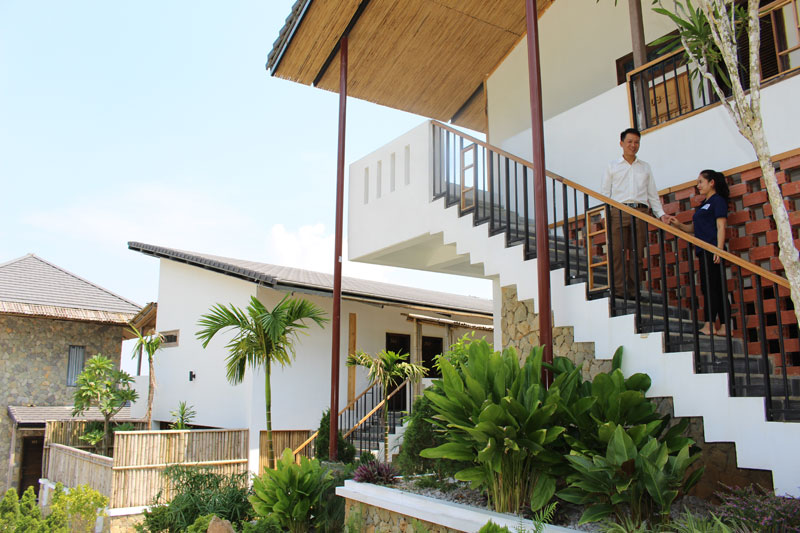 Ba Khan village, Ba Khan commune is one of the high-quality resorts which attracts many tourists.
Mai Chau district chose to develop community tourism as a basis for development. The district has the strongest community tourism development in Hoa Binh province with 7 community tourism sites; 13 hamlets and villages doing community based tourism; 103 households registered to do tourism.
Lac, Van, Hich villages of Thai people or Mong village of 2 communes Hang Kia, Pa Co are community tourism villages that impressed by visitors.
Besides, in recent years, Mai Chau district has effectively developed high quality resorts, attracting foreign and domestic tourists with high incomes. Typical resorts are Mai Chau Ecolodge (Na Phon commune), Villas Mai Chau (Mai Hich commune), Ba Khan village resort (Ba Khan commune), Mai Chau Hideaway (Tan Mai commune)...
Since Mai Chau district was approved by the Provincial People's Committee to decide the development plan as a national tourist destination by 2030, the number of visitors and tourism revenue of the district has increased. In 2016, the district welcomed 301,500 tourist, including 112,000 international visitors, 189,500 domestic tourists, tourism revenue reached over 75 billion VND. In 2019, the district welcomed 379,500 tourists, including 166,500 international visitors and 213,000 domestic tourists, the total tourism revenue is estimated over 146 billion VND.
In July 2019, at Hang Kia Commune, the People's Committee of Hoa Binh Province held a Conference to promote tourism investment in Hang Kia - Pa Co communes. This event continues to affirm the success in tourism espect of Mai Chau district and this is a great opportunity for the district to attract investors into the tourism sector.
Mrs. Ha Thi Hoa, Head of Mai Chau Culture and Information said: Mai Chau district always encourages to make tourism to become a key economic sector. In recent years, Mai Chau tourism has become an attractive destination.