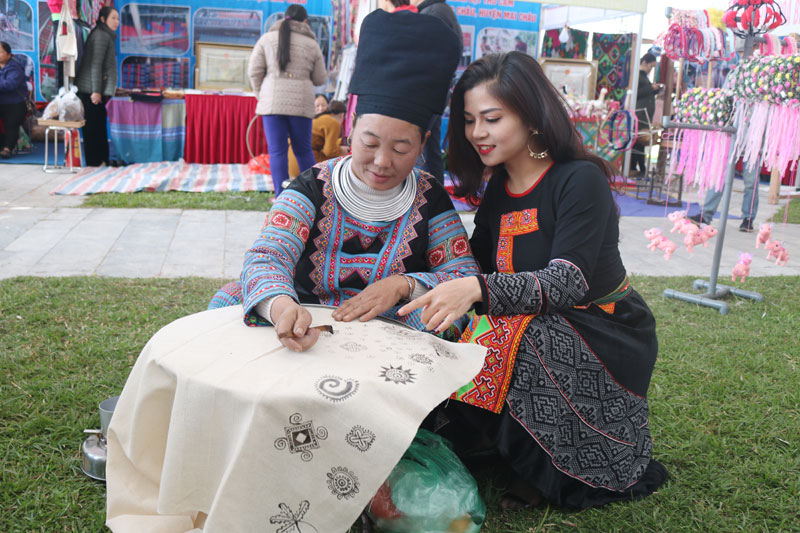 (HBO) - In 2019, our province welcomed about 3.1 million turns of visitors coming and exploring the tourist destination, reaching 103.3% of the year plan. In which, there were 403,000 turns of international visitors and 2,6 million turns of the domestic ones. The total revenue from tourism is estimated at about 2,000 billion VND (reaching 100% of the plan).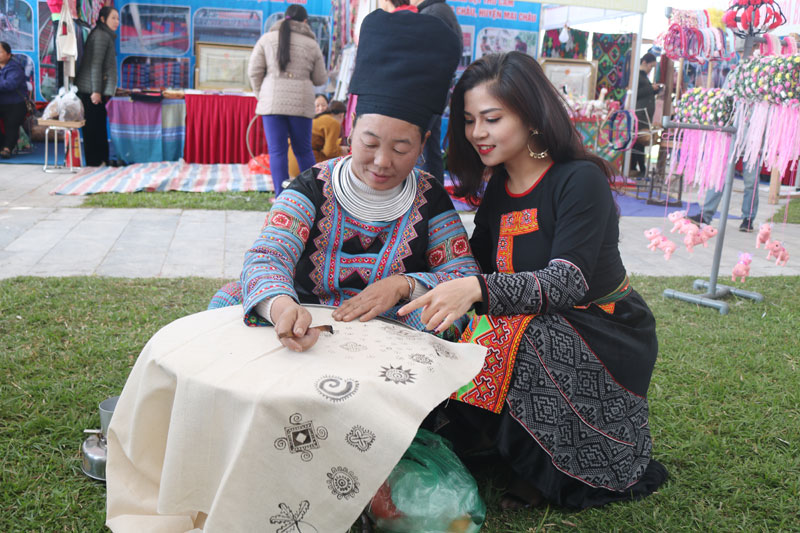 Tourists are experience beeswax painting at the Provincial Week of the Culture - Tourism in 2019.
In 2019, the province has focused on the resources for tourism development in a synchronous, professional, modern and focused manner. Thereby, it has been contributing to economic restructuring, creating more jobs and improving people's lives.
Besides, in order to attract tourists, the province has been paying great attention to preserving and promoting the cultural values and the environmental protection. They have been strengthening the coordination among the appropriate authorities, promoting propaganda and advertisement and expanding the domestic and international links to promote the tourism development into a key economic sector. Especially, in early December 2019, the province successfully organized the Provincial Week of Culture - Tourism in 2019, attracting a large number of tourists visiting and experiencing Hoa Binh culture and tourism.
In 2020, the province is trying to attract 3.2 million turns of visitors, including 500 thousand turns of international visitors. They are trying to get the total revenue of 2.5 trillion VND from tourism.