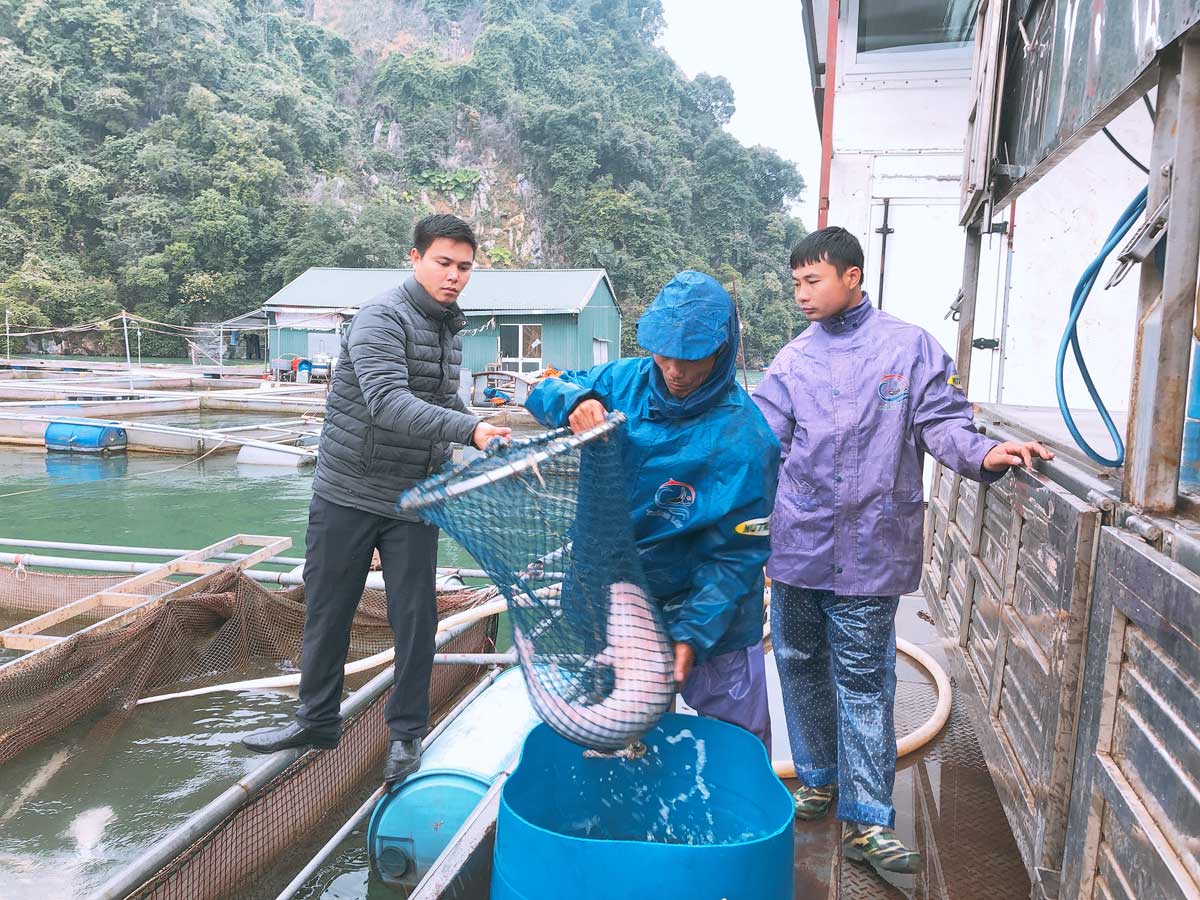 (HBO) - Dried shredded fish in Hoa Binh is made from three nutrient-rich specialties. It is a new product of the Hai Dang aquatic product company that has been recognised as a four-star one of the province's One Commune, One Product (OCOP) programe in 2020.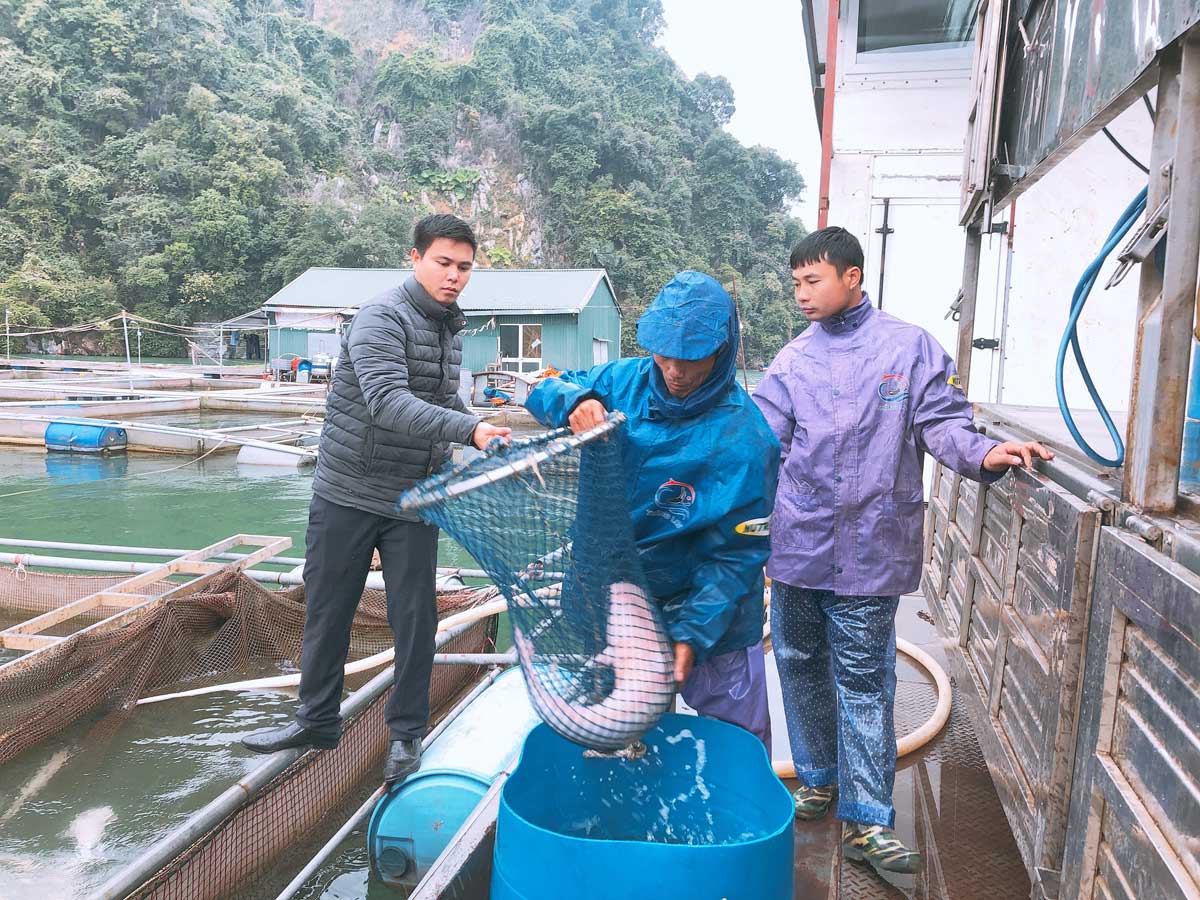 Hai Dang aquatic product company chooses fresh fish raised under VietGap standards to make dried shredded fish.
Hoa Binh reservoir is among the country's largest man-made ones with a diversified aquatic ecosystem and clean water, which is favourable for caged fish farming.
The company over the recent past has invested in and raised fish in line with the value chain and VietGap standards to ensure food safety and meet demand. To date, the company has kept about 180 cages of numerous varieties.
Director of the company Nguyen Van Toan said that with an aim to promote fish in Da river to Vietnamese and foreign consumers, the firm has worked to process the province's three specialties of Hemibagrus wyckii, Hemibagrus nemuru and Mylopharyngodon piceus into food which is able to maintain their flavour and nutrition, and easy to eat.
In April 2019, the company began making the products from fish raised for four years or more under VietGap standards. It signed a contract with a packaging firm in Quang Ninh which applies the Hazard Analysis and Critical Control Point (HACCP), ISO 22000 food safety management system.
The product is strongly favoured by consumers, evidenced by its presence at food stores in the northern localities of Hanoi, Quang Ninh, Hai Phong and Bac Ninh. More than 5,000 jars equivalent to 500kg of fresh fish have been sold.
On final days of December, the company focused on producing dried shredded fish in an effort to meet demand during the coming Lunar New Year (Tet) holiday.
Toan added that in the coming time, his company will improve quality and packaging so that the product will be recognised as a five-star OCOP product. The recognition is hoped to bolster its export, thereby offering opportunities to promote Hoa Binh reservoir's specialties to international consumers.
He voiced a hope that the company will be presented with chances to attend trade promotions at home and abroad, especially in the European market.
Furthermore, the firm will continue to study consumer demand to introduce new products made from carb, and fish fillet./.