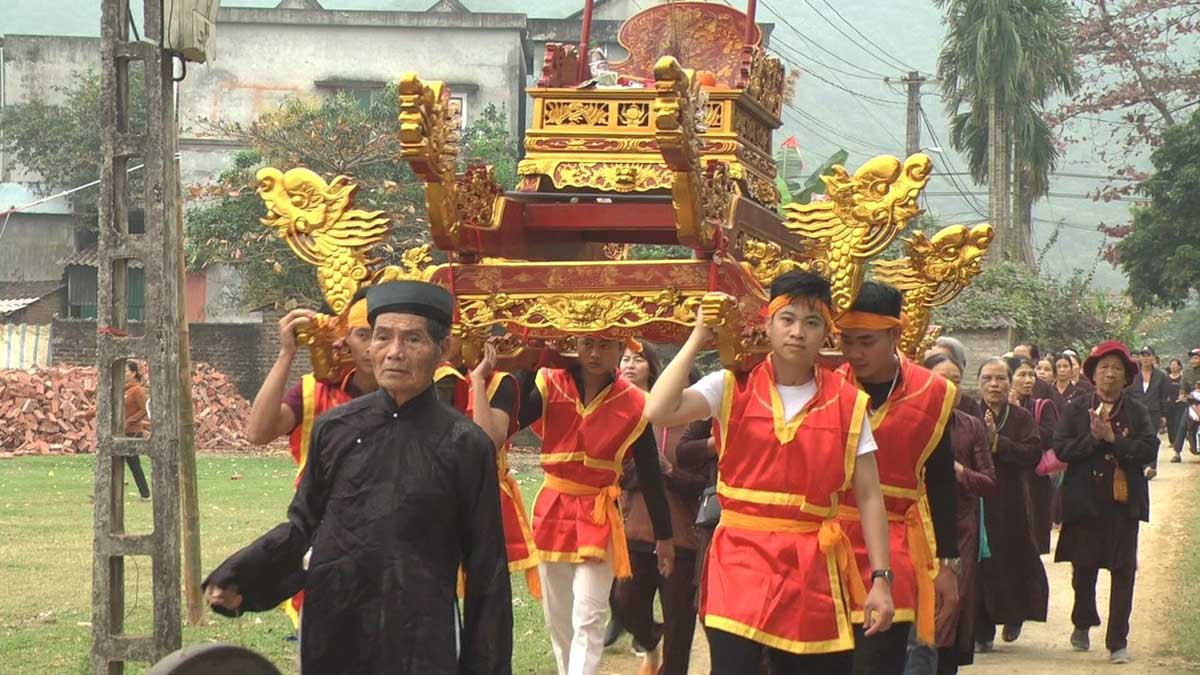 (HBO) - In the tourism development plan to 2020, with a vision to 2030, Yen Thuy set a goal of turning the district into a key attractive and safe spiritual and religious tourist destination of the locality.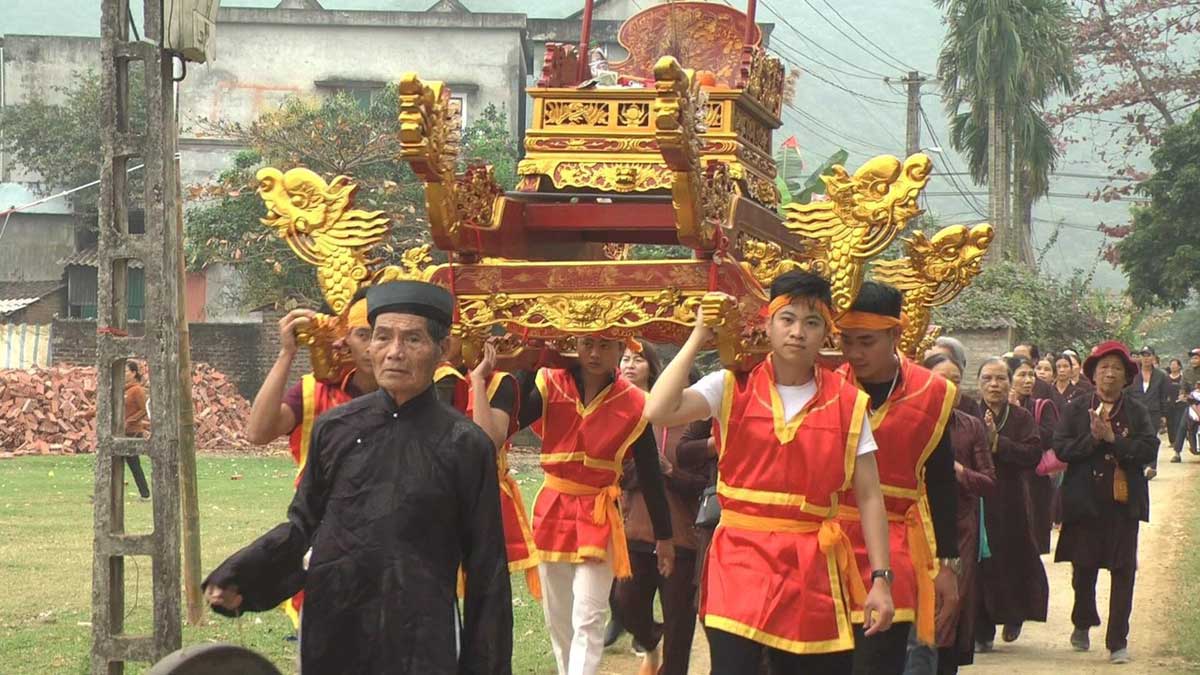 The Lieu communal house festival in Yen Thuy district's Ngoc Luong commune is held every year, attracting thousands of local tourists and those from other localities.
Good work in preserving and promoting the value of traditional culture identities through the forming of public art clubs has contributed to building a deep tourism image of the locality. The district has so far had 115 grassroots art troupes.
According to Vice Chairman of the district People's Committee Bui Van Hong, to realise the set goals, the locality has given priority to developing infrastructure facilities for tourist sites.
Notably, in the 2016-2020 period, the district has paid heed to mobilising investment and integrating projects to upgrade a number of roads, while expanding tourism markets, diversifying tourist products, promoting the locality's image and building tourist brands.
There is a traditional village specialising in producing liquor in Dinh hamlet, Phu Lai commune, recognised by the provincial People's Committee. The district is also home to 20 cooperatives producing clean agricultural products for tourism development.
The district has also actively participated in investment, trade and tourism promotion activities, and regularly coordinated with communications agencies to promote its landscapes, historical sites and traditional festivals.
Communications campaigns have been arranged to raise the awareness of locals and tourists of the importance of protecting the environment.
Works for waste treatment, clean water supply, environmental protection and climate change response have been constructed in areas prioritised for tourism development.
Meanwhile, the application of technologies has been promoted in tourism business activities.
In 2020, t
he C
OVID-19 pandemic caused heavy impact on t
he district'
s
tourism
sector. Yen Thuy district served 5,500 visitors in 2020, earning 4 billion VND in revenue, equal to 33.33 percent of the plan set for the year.
Local authorities have implemented many solutions to revitalise tourism activities and expand the tourism market, aiming to attract not only spiritual tourists and pilgrims, but also travelers to natural landscapes and ecotourism sites.
Attention will be continuously given to preserving and embellishing historical and cultural values, and landscapes, and typical intangible cultural heritages; and developing craft villages and popularising local specialties to visitors./.