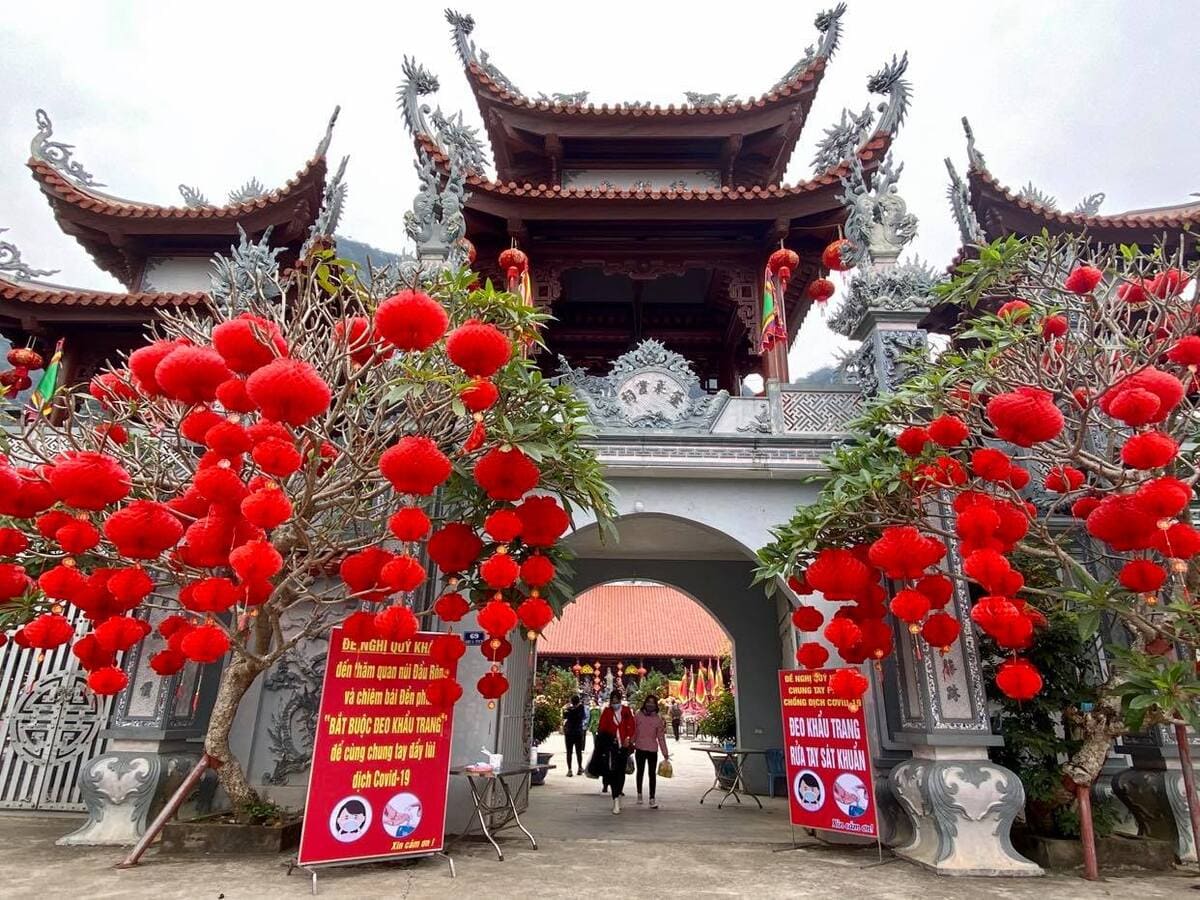 (HBO) - Though Cao Phong, like other districts of Hoa Binh, has cancelled annual festivals in response to COVID-19, tourist attractions and religious sites remain open in the district to welcome visitors.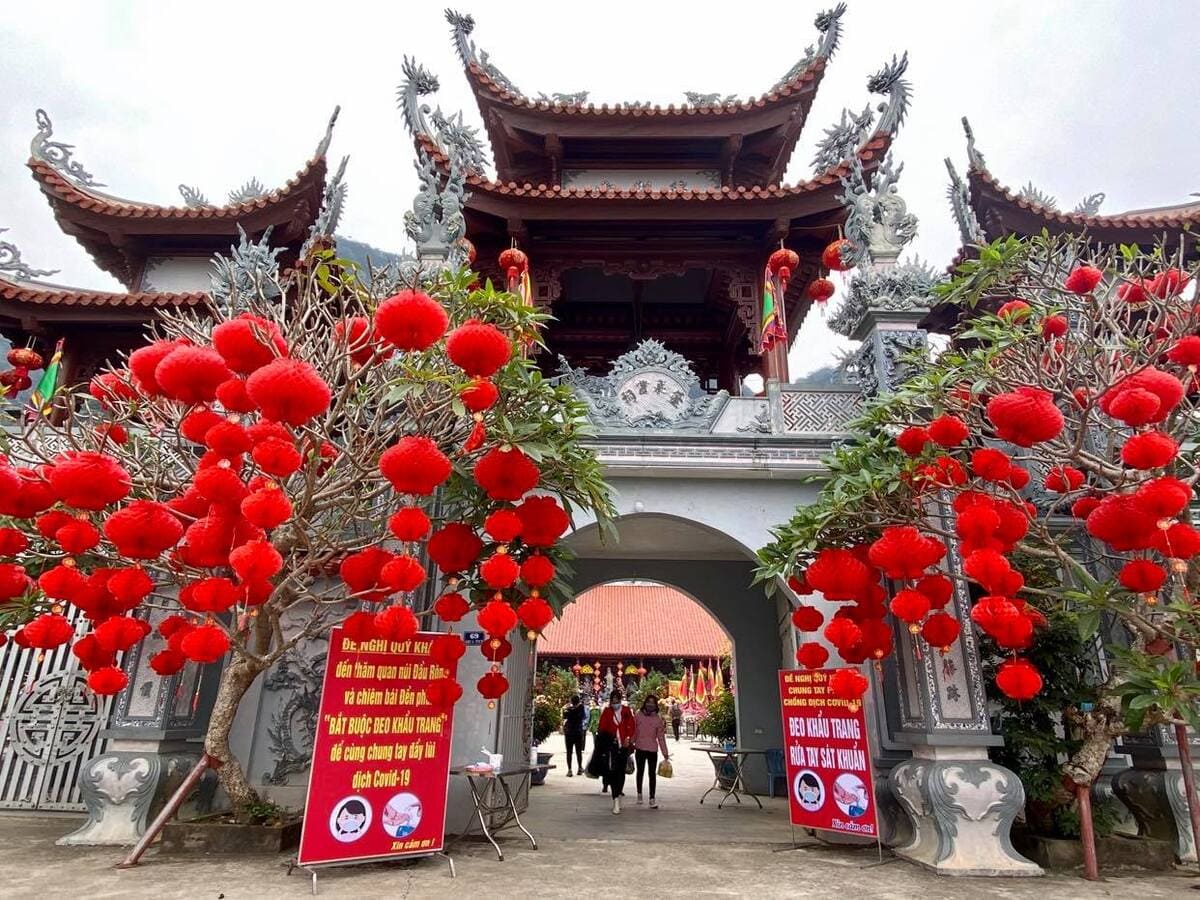 Visitors to Bong Lai Temple comply with COVID-19 preventive rules.
Hoang Thi Van, a resident in Dan Chu ward, Hoa Binh city, always visits Bong Lai Temple in Cao Phong on the first days of the New Lunar Year.
She said unlike previous years, the temple was quiet this year because of few visitors. People were not allowed to go inside the temple, instead they could only offer incense to pray for luck and peace at the entrance, she said, adding that free masks and hand sanitiser were provided at the entrance while the temple operator regularly reminded visitors of adhering to COVID-19 prevention rules via loudspeakers.
Passenger ship services in Thung Nai were reopened on the third day of lunar January to serve visitors to Ba Chua Thac Bo Temple. One of the ship owners said as COVID-19 prevention regulations ban gatherings of many people, all ships here only let onboard a small number of passengers and strictly complied with COVID-19 preventive regulations, including only receiving local visitors, and getting passengers to wear masks and use hand sanitiser.
Bui Anh Tuan, Vice Chairman of the district's People's Committee, said Cao Phong has rigorously enforced measures to prevent the spread of the novel coronavirus, including cancellation of various cultural, sports and tourism events and strict penalties handed down to violators.
It has also called on the locals to avoid mass gatherings, practice distancing, disinfect their houses, install the contact tracing app Bluezone, voluntarily complete health declarations, and others, he noted.
Home to a number of renowned religious sites, such as the temples of Ba Chua Thac Bo, Bong Lai and Dong Son, and the pagodas of Khanh and Quen Ang, Cao Phong is one of the most popular tourist destinations in Hoa Binh on the occasion of the Lunar New Year.
According to its division for culture and sports, visitor arrivals to local religious sites during the Lunar New Year 2021 were only equivalent to 20 percent of last year's figure./.