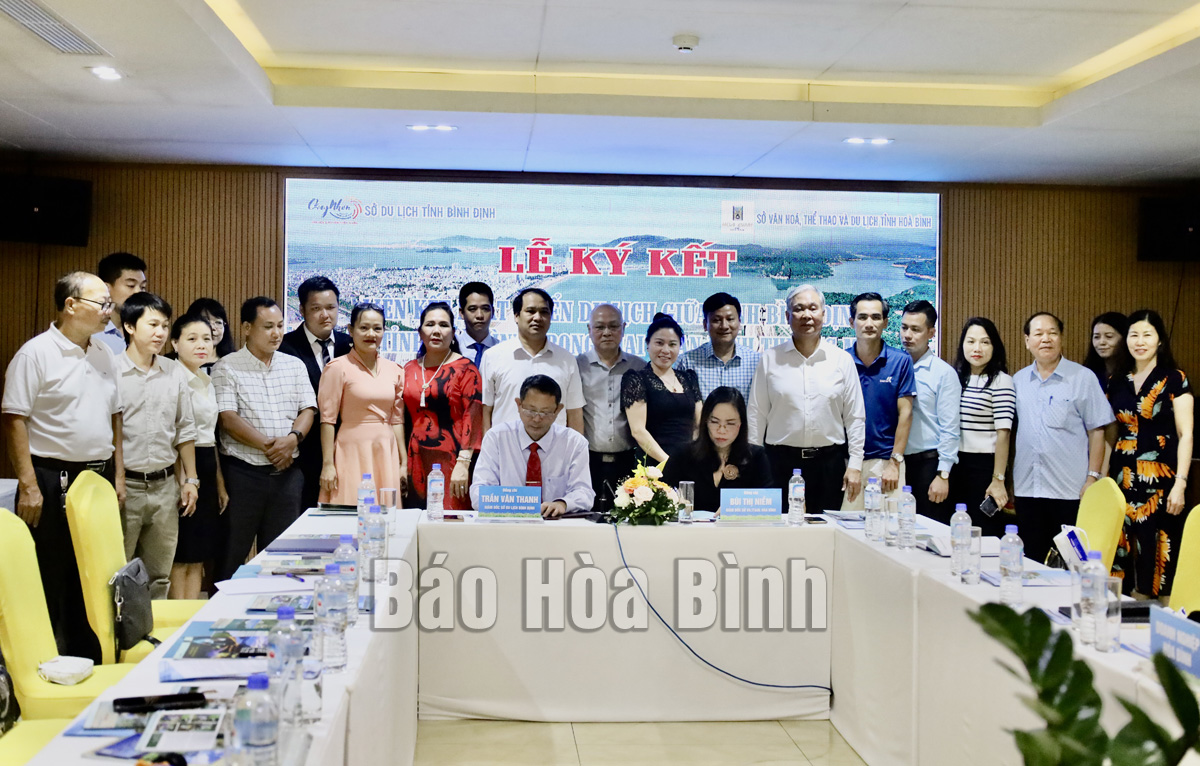 (HBO) – The Department of Culture, Sports and Tourism of Hoa Binh and that of the central coastal province of Binh Dinh enhanced tourism development linkage between the two provinces in the new normal during a conference held in Hoa Binh city on May 28.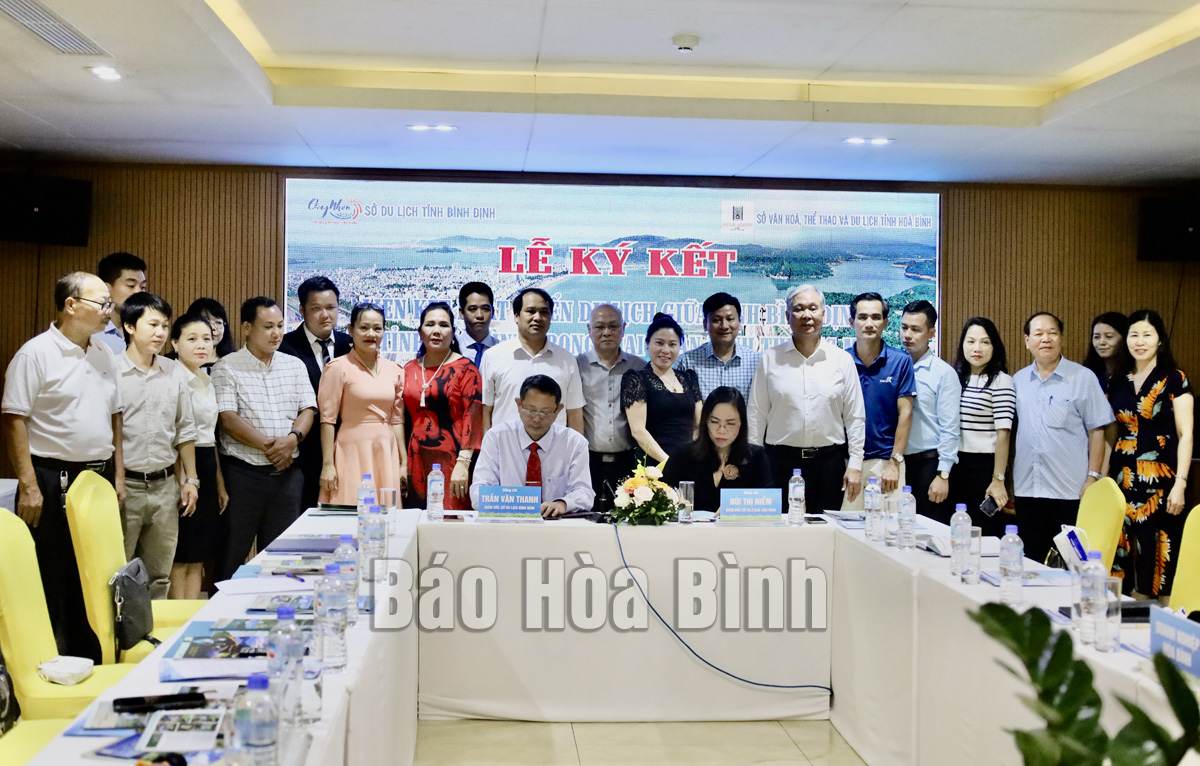 Leaders of the Hoa Binh Department of Culture, Sports and Tourism and the Binh Dinh Tourism Department ink a memorandum of understanding on tourism cooperation.
At the event, businesses of the provinces introduced their outstanding products and services. Hoa Binh holds a geographical advantage of its close proximity to Hanoi capital city, cultural identity and the Hoa Binh reservoir tourism complex. Meanwhile, Binh Dinh boasts strengths in ocean tourism.
Participants discussed ways to fine-tune products, destinations and services as well as put forward recommendations to devise programmes linking travel companies of the two provinces.
The departments signed a memorandum of understanding for the 2022-26 period, with an aim to promote the public-private partnership in tourism, develop products and markets along with intra-province travel tours meeting the demand of tourists at home and abroad.
The departments will also bolster communication work and create favourable conditions for the cooperation between tourism associations and businesses./.