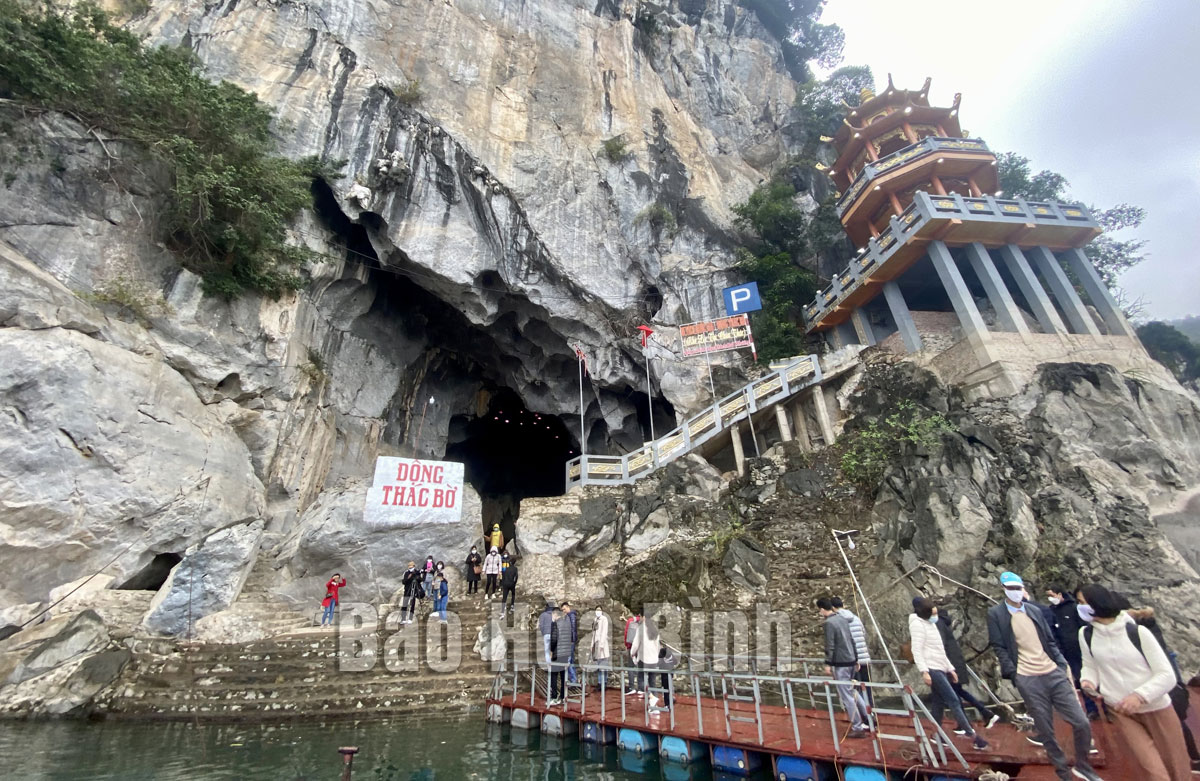 (HBO) - Thac Bo Cave is not only an attractive site of spiritual tourism in the festive season but also a renowned destination in tours of the Da River reservoir.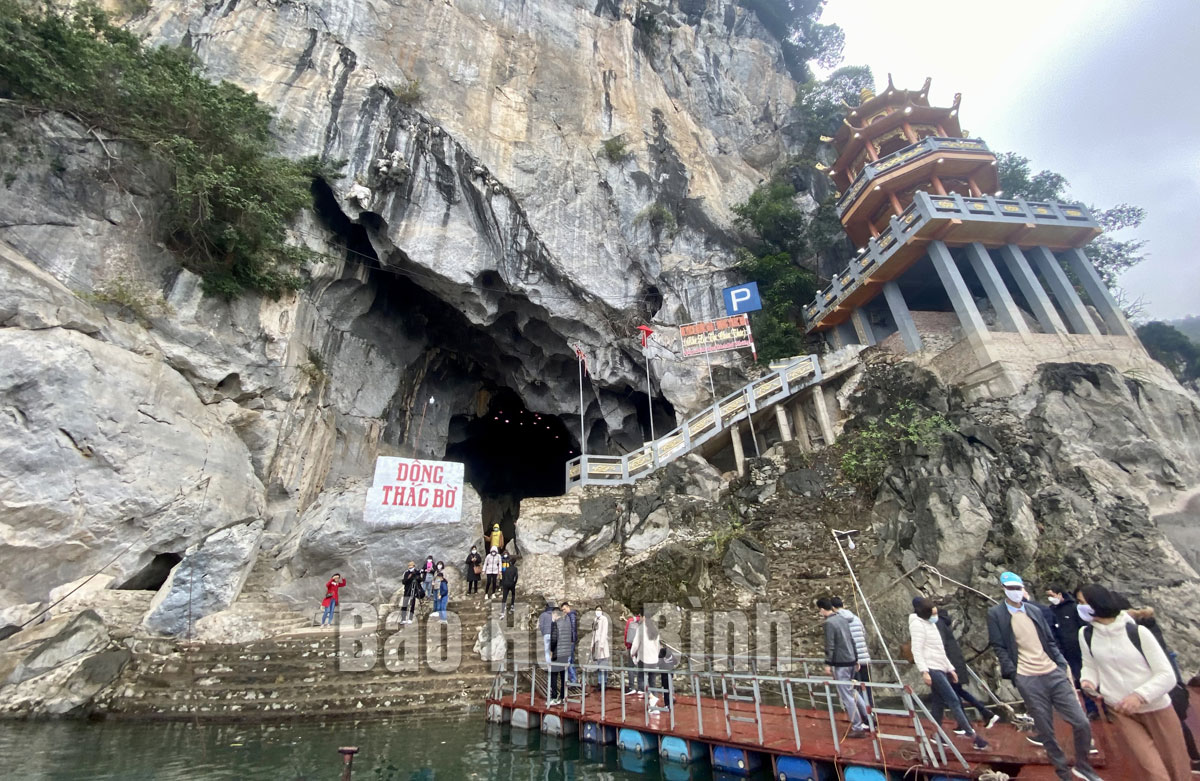 Thac Bo Cave in Suoi Hoa commune (Tan Lac district) is an attractive destination for both Buddhist pilgrims and tourists.
Located in Bung hamlet, Suoi Hoa commune, Tan Lac district, Thac Bo allows tourists to let their imagination run wild among stalactites and stalagmites.
During the dry season, visitors must climb nearly 100 stone stairs from the foot of the mountain to enter the cave. During the flood season, boats carry visitors straight to a floating bamboo dock that runs roughly 50 metres to the cave entrance. From the entrance, tourists can look over the Da River, mountains and forests.
Dinh Son Tung, head of the district's Culture and Sports Bureau, said locating 100m deep in the mountain, the unique cave was formed tens of thousands of years ago and divided into three areas, with the first resembling a big living room. Thac Bo Cave holds a wonderful sight with stalactites of all sizes and shapes – some look like carps, others look like a tree, an umbrella, or a gong of the Muong ethnic group.
Many have even dubbed the cave as a giant lithophone with its sounds created by mineral-rich water seeping down to the stalactites.
The stalactites also pile up to form an altar measuring about 50m high where people worship the Buddha. Stone pillars naturally growing in the cave look like statues of the Buddha.
Visitors to Thac Bo pray for good luck, good health and peace and explore the natural scenes.
There is a long list of nearby attractions that visitors can add to their trip, such as the Ba Chua Thac Bo Temple, Trach stream, Ngoi Hoa Cave and local ethnic villages like Ngoi and Muong Giang Mo.
Visitors should also take the chance to explore special culture and delicacies of the Muong group./.